Sign Up
Login
API
FAQ
Tools
Trends
Archive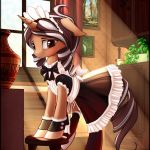 Popular Stories
Slave_Pony_General
Jan 25th, 2017
(
edited
)
2,796
Never
Not a member of Pastebin yet?
Sign Up
, it unlocks many cool features!
---
---
-- Popular Stories --
[Sorted by total paste views]
---
---
Notes
Most recent viewcount update was on: 02/04/2018
Only stories with over 1700 total views are included.
Some stories may seem to have inflated view counts. That is because alternate pastes and sidestories of a story is also included.
---
---
---
---
---
---
---
---
---
---
---
---
---
---
---
---
---
---
---
---
---
---
---
---
---
---
---
---
---
---
---
---
---
---
---
---
---
---
---
---
---
---
---
---
---
---
---
---
---
---
---
---
---
---
RAW Paste Data