Sign Up
Login
API
FAQ
Tools
Archive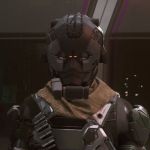 Defango Q
defango
Aug 7th, 2018
378
Never
Not a member of Pastebin yet?
Sign Up
, it unlocks many cool features!
Hello I'm Defango and the Creator of the strategy behind Q. I'm a Mind Hacker and computer Professional.

most important video to watch about qanon in your life

https://www.youtube.com/watch?v=T45BTvRvXqU

A talk with Qanon/ Cicada 3301 Creator Thomas S.

https://www.youtube.com/watch?v=BLXwCytIg78

Another good primer

https://www.youtube.com/watch?v=s_jYJ1BvqKg

Growth Tracking 4 months ago and my perdictions of the future of the movement

https://www.youtube.com/watch?v=MeRQNZ_BOm4

It started as a Cicada 3301 Puzzle extension. Something new to get people involved in a different way. 4chan was selected and it was done on 11/25/17. The group had been leading up to it since 4/21/15. I shared the idea at Defcon 2017 during a whistleblower skytalk. The plan was to make drops and stop. Watch to see who picked it up and why. There are forces and people that seem to love to take over movements and some whistle blowers where concerned on who they could trust. I decided to use cicada to help make this thing happen. Since they has already Dropped some things and wanted to do more I worked on them while coming up with a good plan to see who's being real and who's playing the shill. It was suppose to be a good new puzzle to see if folks would be wise to a mockingbird type operation and be able to see the truth and find the hidden puzzle in the madness. Finding Truth in the dark places. 4chan is the asshole of the internet so it was layering on what had happened with previous puzzles. People that where already solving figured it out quickly, but it was make to be open to see if new people would be able to discover the hidden link in all of this. Most of the planning was done over the phone. I started by looking at different viral movements and information about social movements and decided to see if I could make one happen based on a letter. While at the same time this letter was post it was merely reposting information I had covered in my youtube channel 6 months prior. I made some "mistakes" where I showed some things, or gave the tripcode password out way out of order to make it more difficult but there is a ton of planning and even research on my channel for methods and things necessary to this. Q method, Q tip you get the picture. With all the method and stuff set I decided to release my idea in the wild at defcon 2017. After solving and receiving access to the organization I was asked what I would like to do, and what projects would be interesting. We planned on doing something called Q using Socratic method to release information. It was meant to be a special puzzle for whisleblowers and hackers much in the same vein of the first puzzles. A song was posted on the Sevens.exposed website called "Q.mp3" on 4/21/17 with a message of "for later" along. Check the Slides to see when it came up and what was happening in the puzzle.

Full slides for puzzles

https://docs.google.com/presentation/d/1qPHg465bS5sMkGb1gJZIPK92Pi901ZE2b5Wo2-0Ist0/edit?usp=sharing

Link to Q.mp3. This is a coded message that has something hidden in the notes. It says "The Fall begins with Questions"

https://drive.google.com/file/d/0B6p3oTbwLDMhSjNDQXNqNlNlekk/view?usp=sharing

They gave me a PDF to print out and post around defcon to see if people would try and solve the puzzle. I opt'd to walk around defcon with a stack of them handing them out to people. It was just a logo and a QR Code that linked to Sevens.exposed. Just walk by say "Do you like puzzles?" and walk off. The Puzzle itself lead to the whistleblower meeting times and some other information detailed in the slides. There was not written plan, I was just me listening to a group of guys talking about whistle blowing and a Q and A. Nobody was asking Questions so I shared the idea and got a good back and forth going with a bunch of people. I had an answer for any situation and even planned the hard end of Q1 on thanksgiving so at least we all would know things were settles. Things were started without a code on 4chan and moved to a tripcode. Pretty much a few weeks after that the password was posted to ensure the official account was burned. There where a ton of people posting with the tripcode with the code with it that was suppose to kill it. This 4chan to 8chan business is the funny part of the story. I was planned to let the name go and watch who grabbed it up. See how would take something to define the reason way. I exposed this back in December before Jerome Corsi, the mods of the Qanon reddit and some others decided to take over and make the movement. I was really shocked to see many of these so called patriots willing to take something for whatever reason. I keep on sharing information to chronicle the "fraud". The things to know are that a group of posters in the beginning where making most of the plays. The Q theme with Cicada's and a few members where working that original situation. Qanon X or Professor X was the original Poster in connection to the Cicada 3301 connection.

Defcon Video Puzzle

https://www.youtube.com/watch?v=xVx6toEec8k

Some people missed that stuff. I didn't and was wish to my own actions when I was outlining the plan, set to meet again at defcon this year. After the plan was delivered basically if you solved things you should have been at this meeting. I talked about my thing and left, shared what I told them with TS and he went on his way. After I was completely hands off until the posting started. As soon as it did I played it coy and was playing a ton of video games while things where rolling out. I would review the information and growth while folks started jumping into the movement so to speak. It was interesting to see the rapid growth, which seemed to be a lot of botted views and likes on videos to get them going. Then as bigger channels got onto the movement it started growing faster and completely existing as it's own thing without anyone seeing anything connect to cicada. It's kinda funny really since the type of people working on the "Q Tips" were meant always to be questions al la Socratic method. Leading people to information about the future. Stuff with North Korea, Funny stuff with Hillary like being arrested, a mix of real and fake to see how people could crowdsource to work on a problem. It's nuts really when you see how entire youtube channels, discord channels, news sites, and more that have been pushing the stories without actually doing any work to define the truth of the investigation. When this whole move happened that should have been the death in the mind of anyone with that understood how the dam boards work. Well it seems that we have a bad case of the dumbass on our hands, it's like a pandemic seriously. I have never seen so many LARPing people in my an tire life. I mean like people are either under some form of mind control or everyone is taking crazy pills. Red pill? to pay the bills? Shilling for willing? Money for family? New house rumble in the jungle? I mean it's amazing what people will accept from a faceless Letter as opposed to a human face. It seems that these drops were 100% better received by folks when you remove the face of the information.

They kinda went overboard when it was getting popular and seemed to not wanna move forward with letting it go. After that One guy seems to be all over it playing both sides. I was doing little things on the channel to build up to things, but I also wanted to make sure I wasn't directly tied to any posters. Besides TS and some emails from him trying to make it seem like he the Cicada 3301 create was in contact with a man named Monty McGovern who was part of a Whistle Blower Family and help make the drops official. This was meant to be an operation in protecting the person dropping the information since when the planned release happened, these people that took over would take most of the fall. As you can see most of the people outlets completely miss this important part of the story because it doesn't help the current Alt-right Paradigm. What if Q Bible Thumpers found out Q was a Girl, or Gay or something? would that rock the foundation of the movement? Its clear to me that Q2 was in contact with Thomas Schoneberger when the switch happened. After that we don't know what happened. I guessed that the 8chan mods where behind it since they are they only ones with access to make it happen. It seems to you can see a ton of evidence was deleted and collected on another board to further prove that these boys where dirty. We know they wanted to cash in and why, we don't know who they are working for or if it is some crazy government op. It did not start out that way but it was suppose to end and not become some mass movement based on some kids faking people out. The puzzle was over and we show how now apparently your suppose to trust the government and random letters talking to you on the asshole of the internet. TS Seems to be some type of information dealer, claims to have been intel and many other things background report show he was working in entertainment but his records are null before that but anyone that looks at it says "damn what a scammer". A google search brings up everything and then the cicada thing starts to make sense, he talks about ending courrption with the police but really he's just pissed off and wants to war with everyone. This Qthing seems to be another way to chaos and make money. TS is also one of the creators of Cicada 3301, which many have assumed is government or at least agents. I solved the puzzle last year and that's how I ended up meeting the guy Well it got picked up by the mods of the reddit that got banned

We basically posted the key to Qanon's Trip. They then saw it as a good point to take over and I think were pushed since this TS guy already had been in contact with a few of the mods. ah so you were like "here's how to post as q" and this guy grabbed onto things. It was also a test of media outlets. Let's make see how long it takes our friends the journalists to figure out whats going on here, watch how they report on it. I have been making video evidence of things on my channel and made sure to collect what I could from this. UNIROCKTV is claim he has been in contact with the original Q. That means most likely he's talking to TS from Cicada on this situation. Right no it's move that might show Mr finally that Mr ROCK isn't listening to Defango and making some jumps. I would say most of this information is correct and I'll be making notes and adding in things where they need to go. He seems to know have people feeding him information on the situation, I feel he's been talking to the same few actors and right now it's a big play for them.

If we look at the Release of the puzzles for the year Cicada 3301 came out and proclaimed ownship over the OG Q just after he went dark the first time. I made sure to get his information out and made videos and so many channels ignored the information and decided to push their own creations after the cut. December is when all the pro Israeli movement people got in and it became a Pro Trump things. Before it was Questions and non partisan. The new Q was Not

https://docs.google.com/presentation/d/1mp1Mc9zs1V62v_n_W1F32yOlUDp-TAlyhc6k6t4cplc/edit?usp=sharing

Let´s take the original stolen Q back as you suggested in your video!! If you follow my youtube videos and steemit post you can see extactly how I tracked things and managed to say off the radar.

Please find my Steemit Board here:

https://steemit.com/@defango/feed

Important Videos

https://www.youtube.com/watch?v=T9wnLp3Ces4

Communication from CLAIMED ORIGINAL QANON

QANON SOURCE X - compiled by UNIRock & #ROCKaSQUAD for dissemination to the "truth" community

released on 8/4/2018 - Very close to everything my data backed up, with a few questions.

I will be Interviewing the "ORIGINAL QANON" live very soon

Q0 - Creator Defango

Q1 = CICADA 3301 - Monty McGovern, THOMAS S., Douglas Gabrial and the AIM collective

Q2 = BARUCH = BRITISH SHILL. CBTS BOARD ON 4-CHAN CBTS BOARD.

Q3 = BARUCH AND PAMPHLET ON 4-CHAN CBTS. They form a partnership after BARUCH the British agent steals material from CICADA 3301 and original Q creators.

Q4 = MOVE FROM 4-CHAN TO 8-CHAN. = 8-CHAN CBTS BOARD. BARUCH AND PAMPHLET PARTNERSHIP ON THE STORM - 8 CHAN. ORIGINAL CODE MONKEY CREATED THE STORM BOARD FOR THEM.

Q5 = CODE MONKEY COMPED BY CLOWNS. COMPED CODE MONKEY AND PAMPHLET TAKE-OVER FROM BARUCH AND CREATE Q-RESEARCH BOARD. STEAL CBTS FROM BARUCH AND CREATE PATRIOT SOAP BOX BOARD.

CURRENT Q = Q5 = PAMPHLET ANON SOAP BOX TEAM.

FAKE Q DEFINED

Q THIEF = Q2 - BARUCH = THIEF #ONE WHO STOLE FROM Q - A BRITISH SHILL.

Q1 - CICADA 3301 - (Not criminals but started the first version of "Q" - THOMAS S., DEFANGO, AIM and helpers.

(Corsi claims Q1 was military Intelligence connected to General Flynn. On January 05 th, Admiral Mike Rogers stepped-down at the same time Q SOURCE X had all his hundreds of posts deleted and wiped from the other outside board (not on the chans).

HOW PAMPHLET AND TEAM MAINTAIN CONTROL OF "Q" VIA THE FAKE VERSION THEY PUSH.

At the same time, Pamphlet stole "Q" from Baruch and via a version of Code Monkey compromised and taken-over by The Clowns, created the Q-Research Board so they could maintain control of "Q". They control the Q trip-code by forbidding anyone from posting on Qresearch using a trip code. Only the version of Q they are controlling can post on the board they control. This is how they maintain control over "Q". They then ban Q SOURCE X and all links which anyone posts over to Q SOURCE X board at bannedfromqresearch is automatically sent over to a fake Q5 shill video. All the content and research of Q SOURCE X exposing the banking cartel, the Uranium Crime Syndicate, Project Pelican crimes and tons of other research is all banned from Qresearch board by a bunch of Satanists, criminals and faux Trump supporters.

Q3 - THIEF NUMBER 3 - PAMPHLET - PATRIOT SOAP BOX TEAM.

Please see this video - demon identity by UNIROCK.

► demon identity

https://www.youtube.com/watch?v=Xbm4HxvFs1Y

Please See 51 MINUTES IN TO the UNIrock VIDEO DEMON IDENTITY. Please see also ONE HOUR TWENTY FIVE MINUTES IN - 1:25 IN TO THE UNIrock VIDEO WHERE UNI AND HIS FOLLOWERS ASK TO INTERVIEW OG Q = ORIGINAL PERSON WHO WROTE BANNED FROM Q RESEARCH POSTS UNIrock COVERED. OG Q IS Q SOURCE X = MOTHER LIBERTY.

OG Q, ORIGINAL Q = Q SOURCE X FROM ERASED BOARD ON LUNATIC OUTPOST WHO CICADA AND BARUCH STOLE FROM. BARUCH IS THE CENTER, CORE OF THE FIRST Q LARP THEFT FROM ME WHO STOLE FROM CICADA. BARUCH AND PAMPHLET THEN RAN WITH IT. PAMPHLET THEN TOOK OVER.

Q SOURCE X WAS NEVER ABOUT MAKING PREDICTIONS TO COME TRUE.

Q SOURCE X WAS ALWAYS ABOUT TELLING TRUTH THAT CAME TRUE.

OG Q – Q SOURCE X DEFINED IN THESE VIDEOS BY UNIrock also:

► UNIRock w/ AntiSchool, LifttheVeil, & the banned band GROUP CHAT - 5-20-2018

https://www.youtube.com/watch?v=s7DZDLM6w_Y

In this video, UNIrock presents the Ohour material on the boards, how who was the moderator on each board and how Pamphlet is posting as Q5. Thunder-Shock exposed as being part of CBTS:

► THE FINAL PIECE OF THE PUZZLE to expose #QANON as #CBTS_STREAM BAKERS

https://www.youtube.com/watch?v=9li0LD3aloE

Ohour Insider into Q5 group exposes Pamphlet posting as Q5.

O-HOUR EXPLAINS THE BOARDS & PEOPLE INVOLVED IN THE CREATION OF FAKE Q.

Qanon Pub, Qanon Posts, thestoryofQ – the website that pushes the fake Q5 marketing via the Applications developed to market the fake Q5 posts. They then moved it to the calmbeforethestorm CBTS sit. This last website became thegreatawakening.com. Fake Q5 anon is the only one who endorsed these guys, referred over to Serial Brain2 = BRAIN STORM and to the Reddit Board. It is all scammers pushing out and referring to key people in their SATANIC MARKETING SCAM AND FAKE Q5 ANON. They all know each other on the Reddit Board.

As explained here also:

Fake Q5 deceiving millions, even Christians, making predictions via Spirit Boxes.

https://busy.org/@motherlibertynow/fake-q-deceiving-millions-even-christians-making-predictions-via-spirit-boxes

O HOUR EXPOSES THE FAKE Q5 PONZI SCAM.

When Q5 accidentally posted the trip-code, Pamphlet immediately went into panic mode, started to cover-up his screen to hide that he had posted as Q and then his Patriot Soap Box went dark and off-line while they were trying to figure out how to cover-up this fact and come-up with an excuse to hide the fact that Pamphlet and his wife Raddix are the ones posting as Q5, among the Reddit Group and Patriot Soap Box group who post as Q5. Brain Storm, Thunder-Shock, part of CBTS Patriot Soap Box. QnTpKS = Serial brain2 who is a Satanist. Q5 links over and posts links to Q5. This proves that Q5 is a Satanist. The Reddit Board is used to push everything to the CBTS Patriot Soap Box Youtube channel. A mass marketing campaign is pushed via Reddit. Q5 then endorses the Reddit channel as part of the marketing scam. That is why these Reddit boards were shut-down. After this, they used other means to promote the fake Q5.

More details:

HACKER GROUP ANONYMOUS TARGETS #QANON FOR ANONYMOUS CRIMES

https://www.youtube.com/watch?v=THGHkpAygoc

▶ The Source of Q - The Story & Background

https://busy.org/@motherlibertynow/the-source-of-q-the-story-and-background

Please see this video - demon identity.

Please See 51 MINUTES IN TO YOUR VIDEO DEMON IDENTITY AND ALSO ONE HOUR TWENTY FIVE MINUTES IN - 1:25 IN TO YOUR VIDEO WHERE YOU ASK TO INTERVIEW OG Q = ORIGINAL PERSON WHO WROTE BANNED FROM Q RESEARCH POSTS YOU COVERED. THAT PERSON IS ME. ARE YOU READY FOR THE INTERVIEW? PLEASE PROVIDE A PHONE NUMBER WHERE I CAN CALL YOU.

OG Q, ORIGINAL Q = Q SOURCE X FROM ERASED BOARD ON LUNATIC OUTPOST WHO CICADA AND BARUCH STOLE FROM. BARUCH IS THE CENTER, CORE OF THE FIRST Q LARP THEFT FROM ME WHO STOLE FROM CICADA. BARUCH AND PAMPHLET THEN RAN WITH IT. PAMPHLET THEN TOOK OVER.

I WAS NEVER ABOUT MAKING PREDICTIONS TO COME TRUE.

I WAS ALWAYS ABOUT TELLING TRUTH THAT CAME TRUE.

ARE YOU READY FOR THE INTERVIEW?

THANK YOU.

OG Q.

Unirocks Other pastes on the subject that are important.

https://pastebin.com/4zHtsggk

https://pastebin.com/1fcTp9TA

https://pastebin.com/dZbP9hCt

https://pastebin.com/WDq8uRTL

https://pastebin.com/dTgNjMju
RAW Paste Data
We use cookies for various purposes including analytics. By continuing to use Pastebin, you agree to our use of cookies as described in the
Cookies Policy
.