Sign Up
Login
API
FAQ
Tools
Archive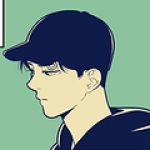 kTEST - 21/03/2017
sunhwapark
Mar 21st, 2017
(
edited
)
1,601
Never
Not a member of Pastebin yet?
Sign Up
, it unlocks many cool features!
21/03/2017 - KTEST Live Maintenance (Kupole Server)

▣ Updates

【Changes】

Instanced Dungeons / Missions:

You can now enter instanced dungeons even if you do not meet the 5-person maximum capacity.

Whilst matching, after 5 minutes if the party has not filled - you can press [Enter With -4] and if all members queued press it, you can enter the dungeon/mission as a smaller group.

When you enter with a smaller group, you will gain Bonus EXP that is [ Number of People x 120% ]

It's now possible to enter with 4 people or less in party & auto matched dungeons.

For smaller auto-matched with a premade party, one person can accept for the whole party.

Time Limited EXP Tomes:

You can now use this to create both x4 and x8 EXP tomes.

※ Tomes with expired duration can not be used as materials.

Guild:

The cap for maximum amount of players in a guild has been increased.

- After creating a guild, you can now have up to 50 people join.

- The Guild Tower Attribute has also increased from +1 People, to +3 People per attribute level.

Gimmicks:

The Black Hole Gimmicks will be deleted from the following locations.

- Alemeth Forest

- Kalejimas Visiting Room

- Elgos Abbey Main Building

- Salvia Forest

- Maven Abbey

- Grand Yard Mesa (The rewards obtainable from these gimmicks have been migrated over to 'delivery' type gimmicks in each respective location.)

Adventure Journal:

On-screen notifications for 100% Map Exploration and X Monster Kill Counts have been added.

Maps:

The population of monsters has been increased in the following areas:

- Mokusul Chamber

- Videntis Shrine

Items:

The Tradability properties of the following items will change:

## Not Storable in Warehouse ++ Untradable ##

- Grape

- Spring Onion

- Kebab Meat

- Oak Lumber

- Ash Lumber

- Pine Lumber

- Cedar Lumber

- Zombie Capsule

- Strange Yellow Paper

- Pyrostone

- Cryostone

## Item can be Discard ++ Sold to shops ##

- Purifier

- Warp Scrolls

## Can be Stored in Team Warehouse ##

- Pine Mushroom

- Valerijonas

- Varnalesa

- Ciobrelis

- Aviete

- A Certain Alchemic Record (I)

- Holy Water

- Holy Powder

- Gyslotis

UI:

Quests location descriptions have become more accurate.

UI

The names of some Master NPCS will change.

Cataphracter Master > Catahract Master

Cataphracter Submaster > Cataphract Submaster

Plague Doctor > Plague Doctor Master

Quest:

- 'Laimonas' Favor' 'Bishop's Dream of the Goddess (1)' Quests will now be automatically displayed under the quest list.

▣ Bug Fixes

【Skill】

Plague Doctor:

Black Death Steam:

- Fixed issue where the debuff was spreading to oneself and their party members.

General:

- Fixed issue where non-token users couldn't learn attributes that could be learned 'immediately'

【Guild】

Fixed issue with guild members being able to view various hideout entrance functions

【Quest】

The Modified Monument - Fixed various typing mistakes in dialogue

【Items】

Lydia Schaffen Crossroads - Fixed typing mistakes in Book.

Stone Pellet - Fixed problem where the weight of this item was set higher than intended.

Strange Yellow Paper - Fixed problem where the weight of this item was set higher than intended.

Wheel of Judgement - Fixed problem where the weight of this item was set higher than intended.

【Character/Animations】

Fixed issue with the bangs disappearing with the Long Layered Hair when casting Lethargy / Sleep Skills.

【Other Changes】

Fixed issue where you could cast cannon skills with a bow equipped.

Fixed issue where the Fourth Collexia Cube description had an incorrect area that it stated it could be acquired from.

Source Post: http://tos.nexon.com/testserver/notice/view.aspx?n4ArticleSN=24

Translation by Gwenyth @TOS Forums.
RAW Paste Data
We use cookies for various purposes including analytics. By continuing to use Pastebin, you agree to our use of cookies as described in the
Cookies Policy
.