Sign Up
Login
API
FAQ
Tools
Archive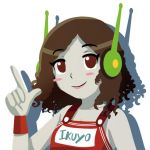 pastebin 20190916
OneNineFour
Sep 16th, 2019
153
Never
Not a member of Pastebin yet?
Sign Up
, it unlocks many cool features!
First pastebin in a month. Let's do this.

> Speed

As everyone knows, I've dropped Cave Story entirely as an speedgame. My already existing issues with the freeware community and the situation with the publisher of all ports leave me with no chance to run the game and feel comfortable about it. It hurts a lot to miss something I devoted so much time for, but that's the least I can do if I want the industry to be any better.

I won't set to find a new platformer run right away, as I'd rather focus on other speedgames first. My current speedgoals are still Layton centric, aiming to improve my any% and 100% runs. I'm also going for sub2 in Celeste Classic any%, which seems possible albeit very tricky.

Also, I'm learning Super Bomberman next week.

> Casual

Chapter 9 was... something.

A powerful soundtrack, mostly great level design, and a worthy conclusion.

Also MADELINE IS OURS NOW.

> Creative

Podcast is on hold until life stabilizes.

Music is underway, and I'm excited with how this new track is turning out.

> Personal.

*deep breath*

AAAAAAAAAAAAAAAAAAAAAAAAAAAAAAAAAAAAAAAAAAAAAAAAAAAAAAAAAAAAAAAAAAAAAAAAAAAAAAAAAAAAAAAAAAAAAAAAAAAAAAAAAAAAAAAAAAAAAAAAAAAAAAAAAAAAAAAAAAAAAAAAAAAAAAAAAAAAAAAAAAAAAAAAAAAAAAAAAAAAAAAAAAAAAAAAAAAAAAAAAAAAAAAAAAAAAAAAAAAAAAAAAAAAAAAAAAAAAAAAA

AMBER IS GOING TO BE HERE THIS WEDNESDAY

A

AAAAAAAAAAAAAAAAAAA
RAW Paste Data
We use cookies for various purposes including analytics. By continuing to use Pastebin, you agree to our use of cookies as described in the
Cookies Policy
.