Sign Up
Login
API
FAQ
Tools
Archive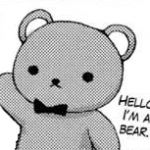 Alana Fardoragh
Ursali
Aug 24th, 2017
(
edited
)
129
Never
Not a member of Pastebin yet?
Sign Up
, it unlocks many cool features!
Name: Alana Fardoragh

Age: 17

Mug: http://i.imgur.com/Rkrlm1o.png

Class: Bandit --> Zerker

Character Specific Skill: Sol

Affinity: Dream

Personal Fault: Family Shame: If Alana misses an attack, -10 hit, stacking, until the start of the next PP or the next time she hits.

Personal Skill: Honor and Blood: After killing an enemy, +5 crit, stacking, until the start of the next PP, capped at 20.

Personal SKill: Personal Skill: Noble Stubbornness: When below 50% HP, +5% Sol activation.

Preferred Stats: HP, STR

Weapon Profs: Hack (C), Axe (D)

Level: 2

Total Level: 7

Initial Stats:

HP: 20 (65%)

STR: 6 (50%)

MAG: 0 (00%)

SKL: 2 (60%) +2

CON: 6

AID: 5

LUK: 1 (45%)

DEF: 3 (30%)

RES: 0 (25%)

SPD: 2 (60%) +2

MOV: 4

Trainee lvl2: SKL, SPD

Trainee lvl3: HP, SKL, RES, SPD

Trainee lvl4: HP, STR, SPD

Trainee lvl5: HP, SKL, SPD

Promotion to Bandit: +2HP, +2STR, +1SPD, +5CON/AID

Bandit lvl2: HP, STR, SKL, LCK, DEF, RES, SPD

Current Stat:

HP: 26

STR: 10

MAG: 0

SKL: 8

LUK: 2

CON: 11

AID: 10

DEF: 4

RES: 2

SPD: 10

MOV: 5

INVENTORY: Type ( ) | Rng | Wt | Mt | Hit | Crit | QL

Hatchet Thrw (E) | 1-2 | 5 | 4 | 85 | 5 | 35/35

One Armed Bldg (-) | 1 | 15 | 10 | 70 | 40 | 40/40

Vulnerary 3/3

Battle Stats (Hatchet):

At: 15

Rng: 1-2

Hit: 102

As: 10

Eva: 22

Crt: 9

Dg: 2

Battle Stats (One Armed):

At: 20

Rng: 1

Hit: 87

As: 7

Eva: 16

Crt: 44

Dg: 2

Bio:

The Fardoragh family is one of the oldest Astrasian noble families, and they are proud of their long lineage. A part of that pride comes from the fact that in every generation, they have at least one representative in the Astrasian military, and often those representatives rise to high positions of command and honor, showing that truely their family is one of the greatest noble families. Their loyalty to their country is well known, having never had a rebellion on their lands, and often times sending their personal troops to help squash rebellions when they arise in nearby areas.

But tragedy struck this generation of Fardoraghs. The oldest child was born a son, expected to be the next in line of commanders to take over the ruling of the house after a long and prestigeous military career. After John came Espe, Reina, Christine, and finally Alana. The oldest three girls were quickly pledged to various other noble families to strengthen the political ties, while Alana's future was kept uncertain for the time being, as her father, Richard, wished to see how the political climates would change. But a year before he was to enter the military, John was crippled in a hunting accident with his closest friends, including one who was being considered as Alana's future fiance.

With no more sons to carry on their legacy and the older three daughters already pledged to sons that were set to rule their houses, not join the army ranks, there was only one option left, so far as Alana's parents could see. She must marry a man who would enter the military as soon as she reached the eligible age. However, Alana argued that this would not truely uphold their legacy as no man she married would truly become a Fardoragh. Instead, she insisted that she be trained to join the military so that she could uphold the tradition. Her mother and brother objected, claiming that it was not fit for a young lady to do so, but she insisted and her father backed her up. Her mother tried to persuade her to at least join as a healer or something on the back lines, but she refused. If she was to do this, she was going to do it right and fight for her country and her family's pride, until she could join the ranks of generals and commanders that were her family's legacy.
RAW Paste Data
We use cookies for various purposes including analytics. By continuing to use Pastebin, you agree to our use of cookies as described in the
Cookies Policy
.