Sign Up
Login
API
FAQ
Tools
Archive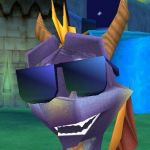 heathergreen95 Trading List
HeatherGreen
Jun 9th, 2018
(
edited
)
4,192
Never
Not a member of Pastebin yet?
Sign Up
, it unlocks many cool features!
*** MY STEAM WISHLIST: https://store.steampowered.com/wishlist/id/heathergreen95/ ***

* GoG wishlist: https://gog.com/u/HeatherGreen/wishlist

* Accepting offers from Genres: RPG, Adventure, Platformer, Action RPG, Strategy, Simulation, Puzzle, Horror, Visual Novel, Retro/Classic.

* Offers not on WL accepted if very positive - Also accept PayPal or Steam Wallet - Thanks!

** GoG: ** (DRM-FREE, WILL TRADE FOR THE STEAM VERSIONS)

Beneath a Steel Sky

** HUMBLE BUNDLE: ** (GIFT LINKS FOR STEAM KEYS)

Lists work with COMPARE2STEAM: http://compare2steam.com/

* = multiple copies; ** = DLC

Overwatch (Battle.NET)

7 Grand Steps, Step 1: What Ancients Begat

A Virus Named Tom

ABZÛ

AI War: Fleet Command

ARCADE GAME SERIES 3-in-1 Pack: PAC-MAN, DIG DUG, GALAGA

Acceleration of SUGURI 2

Ace Combat Assault Horizon Enhanced Edition

Armello

Ashes of the Singularity: Escalation

Attractio

Ballistick

Blackwake

BlazBlue: Chronophantasma Extend

Borderlands: Game of the Year

Brigador: Up-Armored Edition

Conan Exiles

Cursed Castilla (Maldita Castilla EX)

Dangerous High School Girls in Trouble

Day of the Tentacle Remastered*

Dead Rising 2

Dead Rising 4

Destiny 2 *Blizzard Key

Destiny 2 Planet of Peace Exclusive Emblem**

DiRT Rally

Dungeons 3

Dusty Revenge

ENSLAVED™: Odyssey to the West™ Premium Edition

Ellipsis

Eterium

Figment

Flat Heroes

Forged Battalion

Forts

GRAV

Galactic Civilizations III

Girls Like Robots

Grey Goo

Grim Fandango Remastered

Guacamelee! Gold Edition

Guild of Dungeoneering

Guns of Icarus Online

HackyZack

Hand of Fate

How to Survive 2

Husk

Interplanetary: Enhanced Edition

Kerbal Space Program

Killing Floor 2

Kimmy

Kingdom: New Lands Royal Edition

Laser League

Loot Rascals

Loot Rascals Soundtrack

Luna's Wandering Stars

Mafia III

Mafia III: Sign of the Times**

Maize

Mini Metro

Monster Loves You

Morphblade

Mr. Shifty

Mushroom 11

NARUTO SHIPPUDEN: Ultimate Ninja STORM 3 Full Burst

NBA 2K17

NBA Playgrounds

Nex Machina

Ninja Pizza Girl

ONE PIECE BURNING BLOOD

Offworld Trading Company

One Piece Pirate Warriors 3

Overgrowth*

PAYDAY 2

PAYDAY 2: GOTY

Passpartout: The Starving Artist

Project CARS

Project CARS On-Demand Pack**

Prototype 2

Quake Champions: Early Access Starter Pack - Game + 50 Shards, 100 Platinum, 2000 Favor

ROCKETSROCKETSROCKETS

Resident Evil 5 Gold Edition

Rituals

Rivals of Aether

Robot Roller-Derby Disco Dodgeball

Rocket Birds: Hardboiled Chicken

Running with Rifles

STRAFE: Millennium Edition

Secrets of Rætikon

Shadowrun Returns

Shadow Tactics: Blades of the Shogun

Sherlock Holmes: The Devil's Daughter

Shiness: The Lightning Kingdom

Shoppe Keep

shutshimi

Slime-san

Song of the Deep

Sniper Elite 4

Space Run Galaxy

Spirits

Sproggiwood

STAR WARS™ Galactic Battlegrounds Saga

STAR WARS™ X-Wing vs TIE Fighter - Balance of Power Campaigns™

STAR WARS™ - X-Wing Alliance™

Staxel

Stellaris

Stories Untold

Streamline Early Access

Subterrain

Sudden Strike 4

Super Rude Bear Resurrection

TIMEframe

Team Indie

The Elder Scrolls® Online

The Incredible Adventures of Van Helsing: Final Cut

The Norwood Suite

The Shrouded Isle

Thirty Flights of Loving

Tiny Echo

Titan Quest: Anniversary Edition + Ragnarok DLC

Tower of Guns

TumbleSeed

Tumblestone

Waking Mars

War for the Overworld

Wargame: Red Dragon

Warhammer 40,000: Dawn of War III

Warhammer 40,000: Eternal Crusade

Wasteland 1 - The Original Classic

Wasteland 2: Director's Cut

World to the West

Wurm Unlimited

Zombie Night Terror

** DLCs: **

Borderlands 2: Ultimate Vault Hunter Upgrade Pack 2

Borderlands 2: Ultimate Vault Hunter Upgrade Pack

Borderlands 2: Mechromancer Pack

Borderlands 2 - Psycho Pack

PAYDAY 2: John Wick Weapon Pack

PAYDAY 2: The Bomb Heists

PAYDAY 2: E3 2016 Mask Pack

PAYDAY 2: Lycanwulf and The One Below Masks

PAYDAY 2: Electarodent and Titan Masks

PAYDAY 2: Orc and Crossbreed Masks

The Elder Scrolls: Legends Bonus Pack - 2 Card Packs (Skyrim), 1 Event Ticket, 100 Gold, 100 Souls *Bethesda Key

The Elder Scrolls Online: Bristlegut Piglet (vanity pet) + 15 days of ESO Plus *BAM Key

H1Z1 Appreciation Pack: 10 Victory Crates, 10,000 Skulls, Gasrunner Hoodie, Bloom Survivor T-Shirt, Splinter Camo ARV

H1Z1 Trickster Crate *2 crates - Limit 1 key per account. In-game key

** GREENMANGAMING: ** (STEAM KEYS)

Metal Gear Rising: Revengeance

Metal Gear Solid V: Ground Zeroes

Warhammer: Vermintide End Times

Castlevania: Lords of Shadow 2 Digital Bundle

Human Fall Flat

Insurgency

Mount and Blade

LEGO Batman

The Flame in the Flood

Killing Floor

FEAR 3

Dead Age

Ballistic Overkill

Toybox Turbos

Beyond Eyes

ADR1FT

Stable Orbit

War Tech Fighters

Peregrin

Next Up Hero

Biozone

The Black Death

Supreme League of Patriots

Heroes & Legends: Conquerors of Kolhar

Three Dead Zed

Huntsman: The Orphanage

** FANATICAL: ** (STEAM KEYS)

Chroma Squad

Mad Games Tycoon

The Way

Wick

12 is Better Than 6*

The Uncertain: Episode 1 - The Last Quiet Day

Lethal League

Convoy

Train Valley

Zombie Driver HD Complete Edition

Rise of the Triad

We Are The Dwarves

The Purring Quest

The Legend of Dark Witch

The Last Federation

Stronghold HD

The Signal From Tölva

The Technomancer

Forward to the Sky

The Swindle

UNLOVED

Zenith

Hive Jump

ICY: Frostbite Edition

I am Bread

Catlateral Damage

Grappledrome

Starward Rogue

Dungelot: Shattered Lands

Precursors

Game Corp DX

Infectonator: Survivors

DISTRAINT: Deluxe Edition

Dead Effect 2

Dead Age

Dispatcher

DARK

Nyan Cat: Lost In Space

CONSORTIUM

Mahluk: Dark Demon

Night Blights

Hero of the Kingdom II

Bloodsports.TV

GemCraft - Chasing Shadows

Earth Overclocked

Zombie Vikings

Elliot Quest

Mad Bullets

Letter Quest: Grimm's Journey Remastered

One More Dungeon

Kingdom Rush

** OTHER: ** (STEAM KEYS)

Sonic CD

High Hell

Crashlands

Sunset Rangers

Adam and Eve: The Game - Chapter 1

Mysterium*

Ticket to Ride

Death Toll

Battlerite: Ashka Chest Champion**

** INDIEGALA: ** (STEAM KEYS)

Warhammer 40,000: Regicide

The Political Machine 2016

Chaos Reborn

Post Human W.A.R

Third Front: WWII

Braveland Pirate

Necromancer Returns + Soundtrack + Concept Art

Oh My Gore!

Word Killer: Revolution

The Temporal Invasion

Mistwood Heroes

The Spirit Underneath

Spirits of Xanadu

Orbox C

Acro Storm

Wormhole City

Massive Cleavage vs Zombies: Awesome Edition

Escape The Past

VERLIES II

Robinson Crusoe and the Cursed Pirates

Obliteracers

God of Word

Project Abyss

Normality

Melissa K. and the Heart of Gold Collector's Edition

TAIKU MANSION

Cavern Escape

** DAILYINDIEGAME: ** (STEAM KEYS)

Fairy Tale Mysteries: The Puppet Thief*

Crime Secrets: Crimson Lily*

Tibetan Quest: Beyond the World's End*

Nightmares from the Deep 3: Davy Jones

Nightmares from the Deep 2: The Siren`s Call

Nightmares from the Deep: The Cursed Heart

** HRK GAME: ** (STEAM KEYS)

Dwarflings

Meridian: Age of Invention

Farming World

Clockwise

** CHEAP GAMES: ** (STEAM KEYS)

*FANATICAL:

7 Wonders II

7 Wonders of the Ancient World

7 Wonders: Ancient Alien Makeover

7 Wonders: Magical Mystery Tour

Discovery! A Seek and Find Adventure

Gardens Inc. 2: The Road to Fame

Glowfish

Little Farm

Luxor 2 HD

Luxor 3

Luxor HD

Luxor: 5th Passage

Luxor: Amun Rising HD

LUXOR: Mah Jong

Luxor: Quest for the Afterlife

Midnight Mysteries

Midnight Mysteries 3: Devil on the Mississippi

Midnight Mysteries 4: Haunted Houdini

Midnight Mysteries: Salem Witch Trials

Midnight Mysteries: Witches of Abraham - Collector's Edition

Pickers

Zombie Bowl-o-Rama

$1 Ride

Ampersand

Calcu-Late

Clergy Splode

Cosmic Dust & Rust

Deep Space Dash

Drayt Empire

Drive Megapolis

Eaten Alive

Escape Machines

Final Quest

Final Quest II

Flesh Eaters

Germ Wars

Hyper color ball

Joana's Life

Kivi, Toilet and Shotgun

Laraan

Lup

Midnight Carnival

Monster Puzzle

Neon Hardcorps

New kind of adventure

OR

Project Druid - 2D Labyrinth Explorer-

Shape Shifter

Star Chronicles: Delta Quadrant

Star Drifter

Star Fields

Stellar 2D

Stone Age Wars

Super Mustache

Super Space Pug

Terra Incognita ~ Chapter One: The Descendant

The Land of Dasthir

The Tower Of Elements

Tinboy

Town of Night

Turbo Pug 3D

Warriors of Vilvatikta

The Dweller

Surfingers

BlackSmith HIT

Fly O'Clock

Risky Rescue

Roll'd

Cat on a Diet

Frederic: Evil Strikes Back

Frederic: Resurrection of Music Director's Cut

Teddy Floppy Ear - Mountain Adventure

Teddy Floppy Ear - Kayaking

Teddy Floppy Ear - The Race

Sinless + OST

Millie

8infinity

Sparkle 2 Evo

Sparkle 3 Genesis

Sparkle ZERO

Shut Eye

The Mahjong Huntress

The Final Take

The Dolls: Reborn

16bit Trader

Iesabel

Zombillie

*OTHER:

Rebons

Shuttle Siege

Space Station Alpha

The Last Mission

Pixel Puzzles: UndeadZ

Memories of a Vagabond

Bold New World

The Quest for Achievements II

The Deer

Unforgiving Trials: The Darkest Crusade

Heaven Island - VR MMO

ShipLord

Dead Bits

Overcast - Walden and the Werewolf

Endorlight

Woodle Tree Adventures

Heaven Forest - VR MMO

Minion Masters

Primordial Darkness

*DLC PACKS:

Forge of Gods Packs***

Tap Adventure Packs***

Mighty Party Packs***

Wanderland: Starter Pack**
RAW Paste Data
We use cookies for various purposes including analytics. By continuing to use Pastebin, you agree to our use of cookies as described in the
Cookies Policy
.