Sign Up
Login
API
FAQ
Tools
Archive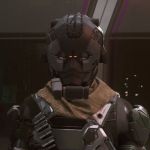 Qanonproofs.com Patriot Sponsored Website hack users with Ma
defango
Sep 6th, 2018
(
edited
)
68
Never
Not a member of Pastebin yet?
Sign Up
, it unlocks many cool features!
Qanonproofs.com Patriot Sponsored Website hack users with Malware Ads

Looks like the Qanon Patriots most importantly @qproofs on twitter are promoting a new website that is trigger Malware warnings all over the place. Becareful when visiting these sites because those ads are targeted at you to steal information for evil. Why would these patriots be needing ads if they taking in any money?

https://twitter.com/QProofs/status/1037719159247917059

http://archive.is/D5VFq

Q TOOLS! Made by PATRIOT ANONS!

Resignations https://www.resignation.info

Qresearch SEARCH https://www.resignation.info/scripts/8chan/search.php …

New Qproofs site http://qanonproofs.com

All Breadcrumbs https://keybase.pub/cabalpunisher/

More resource links at Qproofs https://www.qproofs.com/resources.html

#WWG1WGA
RAW Paste Data
We use cookies for various purposes including analytics. By continuing to use Pastebin, you agree to our use of cookies as described in the
Cookies Policy
.