Sign Up
Login
API
FAQ
Tools
Archive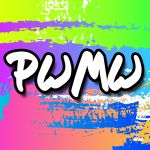 Antoshi Afterimage
PWMW
Apr 28th, 2019
(
edited
)
15
Never
Not a member of Pastebin yet?
Sign Up
, it unlocks many cool features!
(Intervention, Chapter 4)

Latoshi let out a long yell as he closed the distance between himself and his foe. Antoshi turned around, just before his rival struck him. Latoshi ended up going through another after-image, his fist striking nothing but the light of the moon before him. He stopped, shocked that he'd been outmaneuvered once again. Antoshi suddenly flew at him from above, delivering a powerful heel kick to the back of Latoshi's head. The sable-haired boy shouted, briefly, sent deep into the water with an enormous splash.
RAW Paste Data
We use cookies for various purposes including analytics. By continuing to use Pastebin, you agree to our use of cookies as described in the
Cookies Policy
.