Sign Up
Login
API
FAQ
Tools
Archive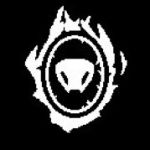 Shitposting of the Mamanos (8chan's Lost Remnants)
OTAKUevangelist
Apr 22nd, 2019
114
Never
Not a member of Pastebin yet?
Sign Up
, it unlocks many cool features!
File: 1457257856807.jpg (60.33 KB, 604x453, 4:3, NvySRsIFfro.jpg)

Shitposting of the Mamanos Violated Hero 03/06/16 (Sun) 09:50:56 01708c No.154102

Through a series of events I can't fathom to recollect, I ended up writing a bunch of greentext stories in the style of an IM room between a human boy and a bunch of monstergirls camped outside his house trying to get inside. They can't so they're just spending all of their time shitposting on the guy's forum in a bad attempt to convince him to get outside where they can husbando him.

> HELP, CRAZY MAMANOS AT MY DOOR. WAT DO?

> lol u gay or somthin?

> just go out and grab a wife

> dumfuq hooman.

> just alp already

> Guys, this isn't helping. Are you sure these aren't just mamanos typing?

> phsaww, no. ur just lame. go get monsterized already

That kind of style. Hope you enjoy.

Violated Hero 03/06/16 (Sun) 09:52:01 01708c No.154103

> I need to buy stuff from the store, but the mamanos are right outside. Finally managed to get that frilly crap off. How should I do it, guys?

> lol jus jump out

> run 4 it

> leave ur door open, dood

> ill let you eat muh tits

> Guys, I'm starving. This is serious.

> lol, u run outta dix?

> lol

> XD

> lol, dix

> GUYS, COME ON.

___________

> i found a hol in hoomans house. les pile in dere and fuq him

> lol, gloryhole

> fuck off, mimicfag

> AH SHIT SUM KINDA TRAP YO

> an not da good kind

> That's called a net you dumbass.

> aw shit son

> doods im super stuck. plz halp. Pull m tail

> lol, lets put stuff inner but

> WOT NO FUCK OFF

> lol

> XD

> Ugh, for gods sake. AFK.

Five minutes later

> HOOMAN FREED ME. TOOK STUFF OUTTA M'BUTT. HE MIEN.

> I'm not yours, I just took pity on you. Now get out.

> PITYWIFE

> PITYWIFU

> FUCK OFF, U JELLYS

> Ugh…

(Eventually, names were given to help better understand the chat... The monster girls however were rejected from creating accounts.)

> SpecialKNight: Greetings brothers. Doth thine eyes witness the plague most feminine?

> Alppenheimer: Larper's online.

> SpecialKNight: 'Tis not all I am.

> Youkoban: I think he has some automated thing that converts certain words and he just ran with it.

> il tayk u nite

> sfun wen they rsist

> badmin stil best hsband

> il slip m tentcls in ur armr, boi

> im in hs car

> smels lik man~

> Admin: Yo Special, you better barricade your home quick. These girls will even go for your virgin ass.

> Alppenheimer: Literally…

> Youkoban: Ooh. Tell me more, tell more more; did you put up a fight~?

> Alppenheimer: Fuck off, greased lightning.

> Youkoban: I'll take $200 for 'The two words most accurate to describe a dick going inside Alppenheimer'

> yo thers an ideya

> go lube the skank up wit greese n' send hr in agan

> u men snek?

> thas wt I sed

> kek

> SpecialKNight: Regardless, you shan't fear, mine compatriots, for mine fortress is impregnable.

> shit teer fort bro

> preggers fort

> dus that meen he cums in th wals?

> how els he no dat?

> cum on me 2,nite

> SpecialKNight: They are even more horrifying than I could have imagined.

> Admin: I dunno, they're growing on me in a stupid kind of way.

(And that's all that this one has been able to recover.)
RAW Paste Data
We use cookies for various purposes including analytics. By continuing to use Pastebin, you agree to our use of cookies as described in the
Cookies Policy
.
Not a member of Pastebin yet?
Sign Up
, it unlocks many cool features!