Sign Up
Login
API
FAQ
Tools
Archive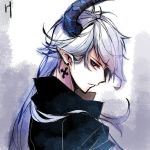 Horace
Jona_ghoul1
Dec 13th, 2019
(
edited
)
98
Never
Not a member of Pastebin yet?
Sign Up
, it unlocks many cool features!
Horace

Pale white skin, dark blue jacket, silver hair, blue sage eyes, and blue and black horns that almost seem to flame on fire (blue fire), or just glow

Focuses on magic, runes, and weapon enchantment. Has a red scaly arm due to a draconic experiment giving him fire manipulation and talons
RAW Paste Data
We use cookies for various purposes including analytics. By continuing to use Pastebin, you agree to our use of cookies as described in the
Cookies Policy
.