Sign Up
Login
API
FAQ
Tools
Archive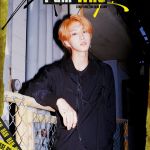 HANN Entertainment Form
J15UNG5PLU5H13
Aug 19th, 2018
(
edited
)
71
Never
Not a member of Pastebin yet?
Sign Up
, it unlocks many cool features!
〆USERNAME: @J15UNG5PLU5H13

〆FULL NAME: Rachel Lee Jaesoo

〆NICKNAMES: Rachie, Jae

〆STAGE NAME: Jae-Elle (JL)

〆BIRTH DATE: 15/09/00

〆GENDER: Female

〆HEIGHT + WEIGHT: 169cm + 48kg

〆NATIONALITY: korean/american

〆FACE CLAIM + BACKUP: Heejin (Loona)/Jinsoul (Loona)

〆TRIVIA:

» She loves Plushies

» Her lucky number is 14

» Likes to listen to music while watching the sun set

» Roses are her favourite flower

» She was bullied when she was 10 years old

〆GROUP/SOLO: group

〆MAIN SKILL + SUB SKILL + WEAKEST SKILL: Dance + Vocal + Rap

〆MESSAGE TO CODY: hola fellow fry I hope we get along even if I flood you with trainees xd
RAW Paste Data
We use cookies for various purposes including analytics. By continuing to use Pastebin, you agree to our use of cookies as described in the
Cookies Policy
.