Sign Up
Login
API
FAQ
Tools
Archive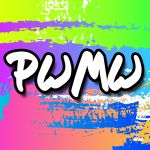 Antoshi Energy projection
PWMW
Feb 8th, 2018
(
edited
)
22
Never
Not a member of Pastebin yet?
Sign Up
, it unlocks many cool features!
(Intervention, Chapter 5)

'What the hell is happening?' Latoshi thought, fading in and out of consciousness. 'He shouldn't … be … this strong!'

Antoshi struck Latoshi hard enough to spike him into the ground. Latoshi shouted in agony, as an eruption of sand billowed up around him, leaving him in a crater. The crater was further exacerbated when Antoshi flew into the air and fired off a hail of energy blasts at him.
RAW Paste Data
We use cookies for various purposes including analytics. By continuing to use Pastebin, you agree to our use of cookies as described in the
Cookies Policy
.