Sign Up
Login
API
FAQ
Tools
Archive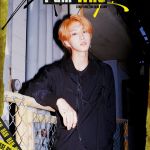 Galaxy Application
J15UNG5PLU5H13
Oct 13th, 2018
(
edited
)
67
Never
Not a member of Pastebin yet?
Sign Up
, it unlocks many cool features!
✐ name: Hwang Heejin

✐ nickname(s): Heekie, Princess

✐ face claim: Jeon Heejin (Loona)

✐ backup: Kim Hyunjin (Loona)

✐ agency: JYP Entertainment

✐ backup: Pledis Entertainment

✐ date of birth: 20 March 2000

✐ place of birth: Seoul, South Korea

✐ hometown: Las Vegas, Nevada

✐ nationality: Korean-American

✐ ethnicity: Korean

✐ personality:

» Cheerful; She's always smiling and she likes to make others happy too. She'll pull bad jokes, puns and has weird actions that will definitely make you laugh. Her sweet smile and melodic laughter will definitely make you feel better.

» Sweet; She's a bit introverted. Her shy smile and pink cheeks will steal all your uwus. She is always putting others before herself and is always there to lend a listening ear or helping hand.

» Hardworking; She's very hardworking girl. She is always determined to reach her goals and will never stop chasing her dreams. However, she can overwork sometimes and that isn't good for her health, especially with VVS so she just needs to be reminded when enough is enough.

» Emotional; She can be very emotional, insecure and sensitive. She's always worrying about what others are thinking about her, whether she's doing something wrong or the things that she does are pointless. She cries very easily and feels like she's worthless sometimes but she just needs somebody cheering up.

✐ background: She wasn't born in Seoul, South Korea with a twin Brother who is 5 minutes older. When they were 3 years old, they moved to Las Vegas. They grew up there, learning english and living in the glamourous night city, they learnt performances skills together. They both loved performing and had a Youtube channel which they'd post performances videos and vlogs on together. They were scouted by a JYP Scout and with their supportive parent's permission, they flew back to Seoul and became trainees. She then joined the survival show 2 years later.

✐ trivia:

» When she was living in Las Vegas, she was known as Evelyn Hwang.

» She's Christian and has a special cross necklace that she ALWAYS wears.

» She loves cats, kimbap, cheesecake, peach tea and memes.

» She spends her free time jogging, reading, searching for memes and daydreaming about her own little world.

» She has Vasovagal Syncope where her blood pressure drops due to Stress, Fatigue and Anxiety. She then faints unless she sits down to rest and consumes something.

» She believes in angels after having what she thinks was an encounter of one when she was 12.

» She doesn't sleep much, the most that she has slept is 6 hours only.

✐ desired position: Dance

✐ training period: 2 years 8 months

✐ self evaluation:

| vocal : 9/10

| rap : 5/10

| dance: 9/10

✐ role model: Kim Yugyeom (GOT7)

✐ motto: " Every bright smile is a step towards a brighter day, so smile! "

✐ short message to other trainees: Hi, everyone! I'm so happy to be able to participate in this competition with you all. May the best girls win and I hope we all get along well despite the competition. I also hope that we can make great memories together! FIGHTING!!
RAW Paste Data
We use cookies for various purposes including analytics. By continuing to use Pastebin, you agree to our use of cookies as described in the
Cookies Policy
.