Sign Up
Login
API
FAQ
Tools
Archive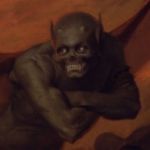 /wfg/ FAQ
tepesh
May 22nd, 2016
(
edited
)
37,724
Never
Not a member of Pastebin yet?
Sign Up
, it unlocks many cool features!
OP Pastebin: https://pastebin.com/iAgtMahh

Shitposting Filters: https://git.io/vMhaS

WARFRAME TROUBLESHOOTING

========================

1. GENERAL

2. BUILDING

3. WEAPONS, MODS & ITEMS

4. FARMING

5. ENEMIES & COMBAT

6. VOID FISSURES & VAULTS

7. SYNDICATES

8. FOCUS

9. ARCHWING

10. PLAINS OF EIDOLON & AMPS

11. OTHERS

12. MISCELLANEOUS

13. TQ FILTERS

========================

0. WHAT

-------

These are questions that have been asked loads of times and the answers.

If there's something wrong in this pastebin reply to the thread's OP and it'll be fixed.

1. GENERAL

----------

WHAT THE HELL IS THIS GAME ALL ABOUT?

Warframe is a F2P co-op third person action game.

Think of it as Mass Effect 3 multiplayer co-op meets Dark Sector.

I PICKED THE WRONG STARTING FRAME. WHAT THE FUCK CAN I DO ABOUT IT?

Nothing. You'll have to make a new account or suck it up until

you can build/buy a new Frame.

WHAT SHOULD I USE MY 50 PLAT ON? THOSE SCARVES LOOK PRETTY KICK ASS.

Spend them on warframe/weapon slots since they can't really be farmed.

If you're not sure if you'll need them (Pro-tip: you're wrong),

save it until you find something that's worth it.

THEN I'LL GO BUY SOME MODS IN THE MARKET FOR FUCK'S SAKE!

Whatever you do, DON'T buy the Mod Packs. Trust me.

http://pastebin.com/vLTf4BWZ

http://imgur.com/a/GIDga

ALRIGHT, I'LL BUY SLOTS. WHERE THE FUCK ARE THEY?

Menu -> Equipment -> Inventory -> Buy Slots -> ??? -> Profit

Be sure to get both slots for Frames and Weapons.

WHAT THE FUCK IS A POTATO?

Orokin Catalysts and Reactors. They look like potatoes.

Orokin Cells look like reversed potatoes too.

Also used to refer to Tenno Operators.

MY EYES ARE BLEEDING FROM ALL THE LIGHT AND SATURATION!

Turn off Bloom, Color Correction, and any other option in

the settings that can cause heavy retinal damage.

THE FUCKING SHIP TALKING IS DRIVING ME CRAZY!

You can mute Ordis' volume in the audio options.

It's also possible to turn off the radio scanner too.

SO THE POINT OF THIS GAME IS TO FARM WHILE FARMING TO FARM EVEN MORE?

Yes.

WHAT IS THE MOST IMPORTANT AND BASIC THING TO KNOW?

The Mod system.

This is how you upgrade your warframes/weapons/sentinels/etc.

Without mods your gear will be shit.

2. BUILDING

-----------

SHOULD I BUILD THIS [WEAPON NAME]?

Don't build something just because it's the flavor of the month.

The point of this game is to kill enemies as efficiently and quickly

as possible. If you know the weapon can't do that, then don't waste

your time and materials on it.

WHY CAN'T I BUILD MY FUCKING AFURIS / DUAL WEAPONS?

You need to pick the Furis you want to build it with. Click on

the Furis icons on the blueprint and select the ones you want to

use to build the Afuris. Yes, this does mean you need to have at

least two Furis to build.

SO I JUST NEED THE FRAME'S BLUEPRINT FROM THE SHOP TO BUILD THAT SHIT?

No. The master Blueprint from the shop requires a Helmet, Chassis, &

Systems. To get the blueprints for each, you'll have to farm the

respective boss/area. Get ready to farm (because that's all you're

going to do anyways).

HOLY FUCK! IT TAKES HALF A DAY TO BUILD THIS SHIT?

Yes. Some things take even longer (up to three days for a full

Frame and 3 hours for each of its components).

CAN I TRY THAT TRANSMUTATION THING TO MY MODS?

Don't try this feature unless you're made out of Credits.

It's basically sacrificing multiple Mods to possibly get a higher

ranked one. And knowing this game, RNG will fuck you over if you do.

THERE'S CLAN-ONLY SHIT I COULD BUILD?

U8 added 3 new materials which are needed in acquiring tech you

get from the clan. Those samples are also used in building the

blueprints you get from the research.

WHY THE FUCK DOES MY CLAN HAVE NOTHING?

First, you'd need the rooms pertaining to those weapons if they

haven't yet. You need to donate materials to the labs to start the

progress of each. Just go up to a closed door or inside a lab to

contribute from there. Or you can just join a clan which has everything.

Once they're finished, you can copy the Blueprint for an amount of Credits.

WHAT THE FUCK ARE THOSE ARCH-WING THINGS? I WANT ONE!

If you know how to build a Frame, then you know how this process

works by now. You'll at least get your first set by a given quest.

3. WEAPONS, MODS & ITEMS

--------

WHICH GUN IS THE BEST?

Due to power-creeping, most older weapons are innately more inferior

to most newer guns which basically have the same output. The newest

stuff the game puts out are usually the better option these days.

MAN, I FUCKING LOVE [MELEE WEAPON OF CHOICE]! ARE THOSE WEAPONS ANY GOOD?

They're usually better than the Skana. Just keep in mind that most

melee weapons are just reskins of one another.

THAT BURSTON LOOKS COOL. I BET NOBODY'S ASKED ABOUT IT IN THE THREAD!

No. Just stop. Almost everyone hates the Burston and thinks it's

shit. Stop asking, please. If you're still interested, give it a

shot, but if you want a weapon that will definitely be effective

find something else.

But if you're aiming for Burston Prime, then go for it.

THEN HOW ABOUT THOSE FUCK-AWESOME BOWS?

Read above statement. They got a buff, but the answer is the same.

Just replace every word of "Burston" to "Paris" to be precise.

The same could be said for most weapons that have low fire-rates.

WHAT CONSUMABLE SHIT SHOULD I BRING ON MISSIONS?

That depends on the mission you're doing.

Most of the time, you won't even bother with those things.

Still, Energy restores and restores in general will sometimes come in handy.

WHAT IS MOD FUSION?

It's by having the chosen Mod eat up Endo.

Endo is obtained from mission rewards, drops, the usual stuff.

This is necessary for upgrading their effects to their highest attainable level.

The higher the level of the Mod is, the more points it needs to be equipped.

WHAT IS POLARITY?

Polarity is the little symbol on the top right of your mod cards.

You match symbols from your mods onto your equipment and it reduces costs by half.

If the polarities don't match, you will suffer a power penalty.

PEOPLE SAY THOSE AURA MODS ARE USEFUL. THE FUCK ARE THEY?

Artifacts now fit in their own separate Mod slot.

They function like other Mods that can be upgraded

& equipped. They also increase your Frame's Mod

capacity, so you should always have one equipped.

Corrosive Projection and Energy Siphon are usually the best.

NOW THERE'S THIS NEW EXILUS MODS BULLSHIT!

They're just the utility Mods we've had since then, like Rush.

The only difference is that they have their own slot now,

which you'll have to pay for Plat or have RNG bless you.

WHAT IS THIS PURPLE RIVEN MOD CRAP?

They're a newer type of cancer mods.

They can be really good if you have voodoo on your side

or total garbage which is what you'll get most of the time.

Riven mods are basically a bunch of mods mixed into one, stats

picked completely at random and for a random weapon(sentinel weps included).

You get one from finishing War Within and you can get more from sorties or trading.

They start out "locked" and you have to complete a bunch of bullshit requirements

while having the mod equipped to unlock them.

I DON'T LIKE THE RIVEN MOD I GOT!

You're just in luck, you can reroll your new RNG mod

with the new Kuva resource. Once you reroll you have the option to

accept the new stats or keep the ones you have already.

Each time you reroll a riven mod the Kuva cost increases.

HOW DO I COMPLETE THIS BULLSHIT SCAN WITHOUT ABILITIES ?

You CAN use abilities, just not near the room where the target is.

4. FARMING

----------

FUCK ME, THIS SHIT IS EXPENSIVE. WHERE CAN I FARM CREDITS?

Do Index runs. With a proper group you can farm enough to last you a lifetime.

There's also Dark Sectors, Akkad(Eris)/Sechura(Pluto) are popular ones.

WHERE DO I GET ENDO?

Hieracon(Pluto) A rotations; Sorties (2000/4000); Sedna Arena; some people like Arbitrations.

Maroo in Maroo's Bazaar(Earth) can extract endo from ayatan statues, if you put stars

into the statues you get more endo out of it.

You can also dissolve duplicate mods into endo.

I WANT TO FARM [RARE MATERIAL], WHERE SHOULD I GO?

Farm endless type missions (survival/defense/excavation/interception)

Or just farm the respective bosses by hovering over each planet.

Bring a Nekros/Hydroid (with Pilfering Swarm augment) if you can.

I WANT TO FARM EXPERIENCE, WHERE SHOULD I GO?

>Kill stealing is a public service.

>http://i.imgur.com/hpCMU9G.png

Survival/Interception/Defense missions are your main source of this.

Sechura(Pluto)/ Akkad(Eris)/ Seimeni(Ceres)/ Hydron(Sedna) depending what you want to level up or want resources along with it,

Dark Sectors give additional affinity bonuses to your weapons and have increased drop rates.

Hydron is currently the favoured place by many to level up stuff in.

With the release of Sanctuary Onslaught(SO) and the Elite version (ESO) many people also go there for affinity/focus.

Akkad is very easy, safe and fast for warframe and secondary leveling. Sit on top of the crates or on the container up above the

cryopod and safely shoot them.

Berehynia(Sedna) with a long range damaging frame, EV trinity, some random damage buffer.

If you want to do any of the above places with an unranked frame at least put on a Vitality or something.

I STILL NEED SOME EXTRA PAIR OF HANDS FARMING THIS SHIT!

The Extractors can be used on planets that you have fully covered on

for some extra materials while you're on missions, or just away in

general.

WHAT IF I'M ALREADY SWIMMING IN ALL THE BLUEPRINTS AND MATERIALS I WANT?

With materials you can make random shit in your clan's dojo.

You can also currently trade prime weapon parts, prime blueprints,

archwing parts, mods, and a few other things to other players.

THE TRADE CHANNEL IS TOO MESSY. HOW AM I SUPPOSED TO TRADE PROPERLY?

http://warframe.market/ is widely used by players BUT

you should also use the trade channel. Often you can score better

deals through it by taking advantage of people that are

uninformed of prices, etc.

Pro-tip: Use the filters.

BUT WHAT IF I DON'T NEED THE FUCKING PLATINUM AS WELL?

There's a Void Trader that comes every now and then that sells

rare equipment, like Primed version of the Mods. You can only

trade with him if you have Ducats (Which are a currency traded

in the Relay hubs by exchanging Prime parts).

5. ENEMIES & COMBAT

-------------------

THE FUCK DID THEY DO TO MELEE NOW?

Melee weapons now have a separate slot for Stance Mods.

Yes, they need to be farmed. Each Stance gives different

combo patterns for each weapon, but the variety is limited.

I HAVE A STANCE MOD EQUIPPED, BUT MY MELEE WEAPON IS STILL SHIT!

Melee now also gives a counter for successful attacks so it could

scale with enemies. It can be toggled to focus all your attacks on

channeling, to add damage from energy.

Check the options on which key you bound the melee toggle button.

I SHOOT FUCKING YELLOW, ORANGE AND RED NUMBERS. DOES THIS MEAN I'M THE BEST?

Those are criticals.

Yellows are from 1-100% Crit;

Oranges from 101-200% Crit;

Reds come from 201%+ Crit. All crits past the red crit multiplier

still come out as red even though they do more damage.

You can get Mods to increase your crit chance and damage.

JESUS CHRIST. WHAT THE FUCK CAN I DO AGAINST ALL THESE GRINDERS/DOGS?

Get fast/good. Or die.

TEACH ME YOUR SECRETS TO BE FAST THEN...

Macros are seen to be both good and bad, depending on the person

you're asking it to. DE says it's alright, but they say a lot of things.

But if you're good enough, you don't need crutches to go fast.

How to fast: Bullet jumps+ Air gliding+ double jumps+ midair rolls.

Learn to use all of those properly and there you go, simple.

WHY THE FUCK ARE THERE MORE THAN 4 PEOPLE IN THIS ONE MISSION?

Could be a bug.

Could also be that someone just used up a Tenno Specter.

They are AI controlled Warframes that mimics the equipment of the person who used it,

depending on the choice of Frame used.

Yes, they're a one-time use and a bitch to farm and craft. That's your choice if you think it's useful.

WHAT ARE THOSE RED ICONS NEXT TO MY FRAME'S STATUS?

Those are the main damage dealers in the game.

If you see them on your HUD, you're currently under their effects.

Puncture lowers the damage you deal; Slash bleeds you (goes through shields and armor); and Impact is impact.

There's also Cold which slows you;

Electricity does damage;

Heat does damage over time;

Toxin also does damage over time (goes through shield);

Blast knocks you down;

Corrosive reduces your armor;

Gas puts a DoT around you;

Magnetic reduces your shields and drains your energy (fuck this);

Radiation makes it so you can damage allies and they you;

Viral reduces your max health for a few seconds.

WHAT IS WRONG WITH MY SCREEN AND WHERE THE FUCK DID MY ENERGY GO?

You just got hit by a Disruptor. They're the big tentacle Infested.

When they hit you they drain your Energy.

There are also laser doors that do the same thing, so be careful.

While your screen is still fucked do not pick up Energy balls from

the floor, you'll use them up and you'll get no Energy.

WHY IS EVERYTHING GREEN AND WHERE THE FUCK DID MY HEALTH GO?

You just got hugged by a Toxic Infested. Poison damage goes through

shields, stay away from them. Rhino's Iron Skin gives you protection

from them, if you didn't know.

WHY THE FUCK ARE MY SHIELDS KEEP ON DEPLETING?

If you're playing against Corpus, you're getting leeched. There

are green Ospreys that shoot leeches at you. To shake them off

roll or do a melee attack.

There are also new Corpus machinery that would drain your shields,

like a static grenade on the ground emitting an AoE halo.

OH WHAT THE FUCK. I CAN'T TELEPORT, BUT I DID! WHAT JUST HAPPENED?

Grineer Commanders can switch teleport with you.

If not then it's just your friendly neighborhood Loki.

I'M SHOOTING THEM IN THE HEAD BUT IT DON'T DO SHIT.

Infested and Corpus have different weakpoints. Infested have various

spots for weaknesses & Corpus Walkers have balls weakness.

Or just read about Damage 2.0 if they don't do anything.

http://warframe.wikia.com/wiki/Enemy_Body_Parts

WHY THE FUCK IS THAT ENEMY GLOWING ORANGE?

Certain enemies have special abilities that would more or less

fuck you over. It could be anything from slow auras to buff nullification.

MAN, FUCK THESE LASER BEAMS! WHY CAN'T I JUST WALK THROUGH THEM?

Shoot cameras or copter/roll through the lasers. As long as there's a camera

pointing at someone in the map, nearby the laser beams will be up. Make sure

you always shoot cameras in the room you're in so that your teammates

aren't left behind trying to get through. There's a Mod for that

shit now too just in case you're that bad.

And don't pass through the orange laser doors if you need your Energy.

THIS WEAPON IS SHIT, EVERYONE SAID IT WAS AWESOME. FUCK THIS!

Stop evaluating weapons right after you buy them. Of course your

brand new level 1 weapon won't do much against those level 50

Grineer that are probing your anus. Patience. Potato, Multishot,

+Damage on your weapon goes a long way. And now there's Forma!

Turn any shitty weapon you love into a death delivery service!

6. VOID FISSURES & VAULTS

--------------

I JUST INSTALLED HOW DO I START WITH THE NEW BULLSHIT ?

There's a table for relics to the side of your arsenal, "behind" the foundry. You can't really miss it if you run around the ship.

It'll require a segment. To get the segment, you open the newly fucked up starchart and make your way to Earth.

Find the Earth-Mars Junction (top left) and complete its tasks, it's menial and boring shit like "do 3 sabotages on E Prime" or

"kill 150 lancers" or something like that. Once you're done with all tasks drop by the Junction, kill the frost spectre

(optionally scan him for shits and giggles, even though DE removed the codex entry for spectres for some reason in the last hotfix)

and activate the rail.

Congratulations, you can now use the fucking thing.

WHAT THE FUCK ARE RELICS ?

Relics are RNG boxes with prime parts and formas inside.

If you had Void Keys earlier, you'll likely see a fuckton of relics with a bunch of names making fuckall sense - Neo, Lith, Axi,

whatever. Click on the relic to see what kinda shit you can get.

There's an odds bar which will help you understand what kind of shit you can expect as drops.

HOW THE FUCK DO I GET RARE SHIT ?

There's an relic upgrade window in the segment. You need Void Traces - new special bullshit from closing Void Fissures.

If you want a rare item, you better get to upgrading the relic.

The amount of Void Traces is also capped to 100 + (Mastery Rank × 50).

SOME OF THE PRIME PARTS AREN'T IN ANY OF THE RELICS WHAT THE FUCK MAN ?

There are 100% new relics that didn't come from keys.

Get grinding for relics on those excavations 10o.

Relics are dropped from the same places that dropped Void Keys.

HOW DO I GET PRIME SHIT FROM THESE ?

There's a new tab in the Star Chart called Void Fissures.

Go into the fissure and wait until enemies become Corrupted (you'll see and hear when that happens)

and only then should you kill them and pick up reactant (yellow balls).

The amount of "symbols" stands for tier. One symbol is T1, four symbols is old T4, you get the drill.

All it does is increases the mob level.

You'll be asked to equip a relic of your choice before starting a mission.

Bring the one that you like(or don't, you can still get traces for completing the fissure).

I FOUND A FISSURE, WHAT DO ?

Start killing shit.

Each enemy has a chance to drop an item called a Reactant.

They kinda look like Steel Meridian Insignias and they have the same beam coming from them like the power cells on Excavations.

Those are used to "seal" the fissure.

You get 6-30 traces when you pick up 10 reactant. Numbers are affected by resource boosters/smeeta kavat charm.

Once the fissure is kill, you'll get the "?" reward prompt as usual. Head to extraction.

On the extraction you'll get a new screen where all of the people with relics equipped will get a reward.

You'll be able to see the rewards of other people.

If you like theirs better, click on it and you'll get that reward too while discarding whatever you rolled for yourself.

WHAT THE FUCK IS A VAULT ?

Orokin Derelicts are run-down ships by the Infested, and home for a boss.

They also have special vaults that can only be opened by Dragon Keys,

which acts as inventory items with debuffs.

And here's an in-depth view on those vaults:

https://forums.warframe.com/index.php?/topic/498454-guide

WHAT DO I GET FROM THIS SHIT?

You get Corrupted Mods.

Mods that help you minmax your weapon/frame builds.

I STEPPED ON SOMETHING AND IT CLICKED. WHAT THE FUCK HAPPENED.

The areas are filled with traps and treasure. Make sure you look

around whenever you're doing these secret missions.

ARE THE VAULTS FUCKING NECESSARY TO BEGIN WITH?

If you want to min-max some Frame abilities to their maximum,

then yes. Just be wary that Corrupted Mods can also render

a build useless if used wrong, and that you'll end up with

negative output.

THE KEYS ARE A PAIN TO BRING. ARE THERE ANY ALTERNATIVES?

Pro-tip: Bring a Loki. If it still works, that is. Or a Rhino.

7. SYNDICATES

----------------

WHAT NEW THING IS THIS NOW? I THOUGHT WE'RE OUT OF BETA!

They act like factions that you can join with exclusive missions.

Each one has separate rewards and offerings needed, so choose wisely.

You can join one as soon as you reach Mastery Rank 3.

And no, this game will never leave Alpha/Beta/Whatever stage.

See the link for a chart on the Syndicates' relations with eachother:

http://vignette1.wikia.nocookie.net/warframe/images/7/70/SyndicateRelationship.jpg

HOW MANY CAN I JOIN ?

You can easily manage 3-4 syndicates and once you put the sacrifice to

uprank in you can go up and down the ranks all willy-nilly.

Go opposite of your buddies so you can trade between you.

WHAT'S THE HIGHEST RANK I CAN ACHIEVE?

There are 8 ranks, Rank 5 being the highest.

It goes from -2 to 5. Yes, that's a negative.

WHY THE FUCK AM I NOT GETTING STANDING POINTS?

You need to wear your Syndicate's Sigil to earn any.

I JUST GOT SOME SHINY EXIMUS SHIT WHEN I RANKED UP!

They're like the Tenno Specters that were previously introduced.

Only this time, each rank you gain will allow you to summon

a specific enemy type to aid you in missions.

Also, you have to cough up your Standing points to do so.

Specters come in packs of 5 and are already built.

WHICH ONE IS THE BEST SYNDICATE?

What's the best covenant in Dark Souls? You tell me.

Each faction has their own enemy squad. Keep that in mind.

WHAT ARE THESE "ENEMIES" THEN?

They send random AI assassins to kill you.

Just think of it as another random event like Stalker.

The syndicate squads that come after you only drop the blueprints for those fuckers.

8. FOCUS

-------

THE FUCK IS THIS FOCUS SHIT?

Think of it as a 5th ability+Syndicate grind.

You unlock it by finishing the Second Dream quest.

Each tree offers you different perks and passives.

HOW DO I GET FOCUS POINTS?

You attach a focus lens to a piece of maxed out gear in your arsenal.

Any affinity gained on that gear past level 30 goes to focus.

Current cap is 250,000+(mastery rank x 5000) per day.

HOW DO I GET FOCUS LENSES?

You get one by default once you finish Second Dream, based on your choice.

You can also get them from Sorties, Bounties in the Plains,

trading other players or buying it off Market (Not recommended).

WHICH TREE IS THE BEST?

Each have their own perks, some can be used across different focus schools

if you fully unlock them (Waybound Passives).

Zenurik gives you essentially infinite energy regen, also lets you void dash a lot;

Naramon boosts your melee and affinity gained from it (Good for stealth focus farm);

Madurai boosts your physical and elemental damage;

Unairu is about armor and damage reduction, either to you or enemies;

Vazarin gives you instant revives, also heals and shit.

https://i.imgur.com/bhpkyNF.jpg

9. ARCHWING

-------

WHAT IS THIS ARCHWING CRAP ? IT LOOKS FUN.

Space flight and another grind.

It's a game mode that has little impact on the core game.

Get ready to farm some more mods.

DO I "NEED" TO DO IT ?

There will be times where it's required to complete missions

in Archwing to get rewards. Sometimes there's quests that involve it. (Jordas Precept/War Within).

Then there's also the Uranus underwater tile-set that you

can't complete unless you have an Archwing.

WHAT'S THE "BEST" ARCHWING GEAR ?

Each archwing has its role.

Odonata is your basic archwing mix of defense/offense;

Elytron blows shit up;

Itzal gives invisibility, can teleport and pulls loot;

Amesha is OP. Slows, heals, energy, status immunity, buffs.

Archwing weapons:

Imperator Vandal

Grattler

Velocitus

Fluctus (can shoot through walls and shit)

10. PLAINS OF EIDOLON & AMPS

----------------------------

WOW, WARFRAME IS OPEN WORLD NOW ?

The Plains are pretty much like the existing tiles

we already have and know, only it's a bit bigger.

It also has a day/night cycle like most Earth tiles, but slightly different.

HOW DO I GET STARTED WITH THIS PLAINS SHIT ?

Go to Cetus, there you'll find an old fart called Konzu. You can get bounties from him.

Once you start a bounty just walk out the big gate.

There's also other NPCs around Cetus that sell shit.

Most of the stuff in Cetus will require you to farm standing with them.

IS THAT IT ? WHAT ELSE IS THERE TO DO ?

There's also mining and fishing.

You need them to gather certain resources,

which you can use either for crafting or

boosting your standing(reputation) with Cetus.

Some of the resources you gather will be needed

to craft Amps to help you hunt Eidolons.

AMPS ? WHAT'S THAT ?

They're modular weapons for your Operator.

Each Amp is made from 3 parts.

Prism- for controlling the firing mode

Scaffold- for secondary fire

Brace- determines stats (fire rate, crit, ammo etc)

Keep in mind only the Prisms give you Mastery Rank once you gild them.

To get started with this you need have finished War Within and Saya's Vigil quests.

Visit the cave behind Konzu and go into Operator near the doors.

You'll get a shitty amp at the start, which you'll want to replace as fast as possible.

WHAT ARE THE BEST AMPS?

People usually prefer X27.

(X being your prism preference)

Most of the time the prism won't matter much since you'll be firing the scaffold

Amp chart: https://i.imgur.com/kSPEKAw.png

Prisms demo: https://gfycat.com/gregariousjovialdeinonychus

Scaffolds demo: https://gfycat.com/vapidbouncychanticleer

Amp builder: https://semlar.com/ampcalc

WHAT ABOUT EIDOLONS? WHAT ARE THOSE?

Giant Sentient boss fights that only show up during the night.

They usually require a group to kill/capture efficiently.

An Amp is required to damage down their shields before you can damage their

limbs with regular weapons.

They drop cores and shards. Cores are turned in for standing and shards

are used for crafting.

Capturing them gives you a different kind of shard that you can use to summon a

different Eidolon. The same shard can also be converted into Focus.

Tridolon Guide: https://pastebin.com/PFFRBqkP

PLAINS ARE TOO BIG! TAKES TOO LONG TO MOVE AROUND.

You can use your archwing in the plains, but you need to craft the launcher(it has infinite uses).

There's Zenurik+Naramon passives to boost your void dash and you can zip around.

And there's always Volt/Nova/Zephyr if you wanna get around quickly.

11. OTHERS

-------

THERE'S A PVP GAME MODE NOW? THE FUCK IS HAPPENING?

Nothing. Conclave is exactly what it is: Forced PvP in

game centered around PvE. So expect imbalances.

If anything, they already remade and "fixed" this

several times by now.

HOLY SHIT! I GOT THIS ALIEN DOG THING IN MY SHIP!

Kubrows are space dogs.

Since it would take too long to explain, go here:

http://pastebin.com/GHStmm22 and ctrl+f "kubrow"

I CAN MEET OTHER TENNO AND ERP WITH THEM IN HUBS NOW?

Yes, you can. There's also a creepy salesman that comes

every now and then that will sell you rare equipment in

those Relay hubs.

12. MISCELLANEOUS

----------------

I DISCOVERED AN AWESOME BUG! SHOULD I TELL THE FORUMS ABOUT IT?

If it's new, then they probably don't know about

it yet. Just have fun with it and share it with

your fellow friends.

WHAT THE FUCK IS GOING ON, WHY ARE THERE SO MANY BUGS?

DE can't fix their sleek coding for shit.

So you just have to accept it or quit the game.

WHO THE FUCK THOUGHT UP THIS TORTURE DEVICE CALLED A CLANLIST?

You can use the 'W' and 'S' keys to scroll through your friends

or clan list.

GOD DAMN EMBER IS SO HOT I'M ABOUT TO BUST A NUT OVER HER TOMBOY ASS.

Ember used to be a dude, that's why she looks like a tomboy.

I HAVE THE STRANGEST FEELING THAT THERE'S A STORY ABOUT ASH.

And you are correct. Ash used to be the female one this time.

Such a shame he got used to cater to edgy teenagers.

EQUINOX DAY FORM LOOKS LIKE A DUDE.

It was meant to be a male/female frame, but DE can't handle trap jokes.

WHICH FRAME HAS THE BEST ASS?

The one that suits your sick fetishes the most. Into sweaty

muscle girls? Nyx. Looking for something a little more mature

and gassy? Saryn. Etc.

I WANT TO COMMISSION SOME GOOD LEWDS FROM ARTISTS OUT THERE.

Datareaper's your main guy (Which is more or less a miracle that

he's still playing this game). And be sure to share it with everyone.

13. TQ FILTERS

----------------

WHAT/WHO IS TQ ?

TQ (TierQueer), is someone who used to shove his guide/tierlist

down everyone's throats in the thread for several months and

derail threads with his autism power levels.

https://puu.sh/pB7eV/bd126cd038.png

I DON'T SEE HIM AROUND, WHY SHOULD I CARE ?

Although he's currently nowhere to be seen, the filters will be here

should he ever come back to haunt us all.

https://git.io/vMhaS

-----------------

--- Check out the additional FAQ for more questions ---
RAW Paste Data
We use cookies for various purposes including analytics. By continuing to use Pastebin, you agree to our use of cookies as described in the
Cookies Policy
.
Not a member of Pastebin yet?
Sign Up
, it unlocks many cool features!