Sign Up
Login
API
FAQ
Tools
Archive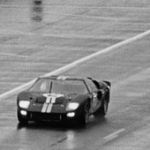 Meeting Prep & Recovery Framework V2
systems_architect
Jul 5th, 2017
(
edited
)
85
Never
Not a member of Pastebin yet?
Sign Up
, it unlocks many cool features!
## Meeting Prep & Recovery Framework, V2

- Meta-framework

- Continually refine this framework as you think about it

- Pre-meeting

- Plan your post-meeting treat

- Go to the library, go to the store, etc.

- Grant yourself permission to be quiet

- Plan to use extraverted thinking:

- Take notes

- Ask questions

- Post-meeting

- Take advantage of temporary extraversion

- Is there anyone you need to call? Check your calendar

- Engage Extraverted Thinking

- Start talking into a voice recorder or taking notes

- Plan to remember / transcribe only the most important information.

- Engage Extraverted Sensing

- Go for a walk, jump on a trampoline, lift some weights, put on

some music, etc.

- While engaged in that context, circle thoughts back around to

what else needs to get done today

- Talking into your phone in voice-recorder mode has worked in the

past, while walking.

- Test: Are there any light organizational tasks that might be doable

right now

- Organizing an un-optimized shelf

- Organizing files on the computer

- Organizing thoughts into frameworks

- Overall: INTJ

- Idenfify time for introversion

- Ask your intuition what you should do now / next

- Look at your schedule for the rest of the day, find the min/max

that could/should be done, and write it down

- Create a plan

- Ramp it up from easiest to most difficult

- Include fun items
RAW Paste Data
We use cookies for various purposes including analytics. By continuing to use Pastebin, you agree to our use of cookies as described in the
Cookies Policy
.