Sign Up
Login
API
FAQ
Tools
Archive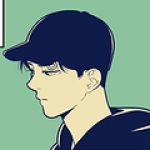 KTEST - 28/02/2017
sunhwapark
Feb 28th, 2017
3,500
Never
Not a member of Pastebin yet?
Sign Up
, it unlocks many cool features!
28/02/2017 - KTEST Live Maintenance (Kupole Server)

▣ Updates

【Changes】

Trading & Token Policies :

- Changes have been made to Trading and Token policies.

※TN: I have made a seperate post about this, please refer to [https://pastebin.com/m3PmDBTP ]

Mercenary Post Receptionist:

- The daily quests that can be obtained from the Mercenary Post Receptionist have been improved.

- Conditions required for quest completion have been lowered.

- Experience Cards are no longer given as a reward - instead Experience is rewarded to the player upon completion, In addition to this, the experience gained after completing a quest has been increased by around 20%.

- Rewards have been added for segments LV. 235~284 and Lv. 285~335.

Items:

- The Inventory location of the Mystical Cube will change. (Consumable → Cube)

UI:

- Item, Chat, Party Notification UIs have been improved.

- A notification message will now appear when the character enters a map that is a higher recommended level than the current level of the character.

【Quest】

The conditions for completion, and general progress of the following 26 quests will change:

- Research Reports of the Priests

- In Secret [Shinobi Advancement]

- Who am I(1)

- Unexpected Situation(1)

- Drawing Attention (4)

- To the Storage Quarter (2)

- The Use of a Cane (3)

- The Secret of the Machine

- Revelation Guardian Zanas(2)

- Deal with the stragglers in the Solitary Cells

- What needs to be done(2)

- Discarding Blind Shells (1)

- The Past of the Spirits (1)

- The Use of a Cane (5)

- Adapting to Circumstances (1)

- Another Soul of Zanas(1)

- The Road Back(1)

- Workshop's Secret Device

- Surrounded by Enemies

- Freedom (2)

- Cursed Orb

- Storage Room Barrier(1)

- Workshop Barrier(2)

- Purifying the Great Cathedral

- Special Powers Discovered by the Monocle (1)

- The Use of a Cane (1)

▣ Bug Fixes

Squire:

Refreshment Table:

- Fixed issue where players were not able to use their own refreshment table if they created the table outside of a party and then joined a party.

Alchemist:

Magnum Opus:

- Fixed issue with being able to use multiple item combinations

Schwarzer Reiter:

Retreat Shot:

- Fixed issue with the skill unexpectedly stopping.

Druid:

Shape Shifting, Transform, Lycanthropy :

- Fixed issue where being under the effects of these skills resulted in any damage dealt not contributing to the boss ranking damage.

Inquisitor:

Pear of Anguish:

- Fixed issue when attacking the Pears of Anguish they would sometimes take damage multiple times.

【Quest】

General - Fixed issue with the quest windows being too narrow for the content inside of them.

Revelation Guardian Zanas - Fixed issue where you had the wrong conversation to Zanas.

Mine Manager Brinker's Dedication - Fixed issue where the quest marker was not visible for this NPC.

Piercing Through [Cataphract Advancement] - Fixed issues with the Illustration and Dialogue not representing the Submaster.

【Items】

Solmiki Plate Set - Fixed issue where the 6Set Bonus " 5% chance of HP recovery for 5 seconds when attacked by a Devil-type enemy " wasn't applying.

【Graphic/UI/SOUND】

The basic attack & skills from the [Fencer] Class had some issues with lacking visual effects, these have been corrected.

- Basic Attack (Adjusted timing for when the effects appear)

- Attaque Composee, Flanconnade, Lunge, Preparation, Sept Etoiles

Fixed issue where it was quite difficult to select the name of a map if certain map location names overlapped in the world map.

Fixed issue where if the amount of second-line buffs exceeded 10, any further buffs would appear invisible.

Fixed issue where a white box was being displayed when talking to Receptionist Ramda.

Fixed issue where hair accessories were appearing behind the [asymmetrical long hairstyle] for men.

【Other】

Fixed issue where sometimes people who where queued for Auto-Matching were not being matched correctly.

Source Post: http://tos.nexon.com/testserver/notice/view.aspx?n4ArticleSN=13

Translation by Gwenyth @TOS Forums.
RAW Paste Data
We use cookies for various purposes including analytics. By continuing to use Pastebin, you agree to our use of cookies as described in the
Cookies Policy
.