Sign Up
Login
API
FAQ
Tools
Archive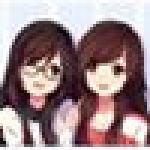 FORMMMMMM
LavenderTeapot
Jul 27th, 2018
(
edited
)
103
Never
Not a member of Pastebin yet?
Sign Up
, it unlocks many cool features!
♡SUMMER DREAM♡

Name : Heo Seora

Nicknames :

- Pengu | the olders call her this because they thought that she suits being a penguin because of how she acts.

DOB : 5 December 1999

Age (international) : 19 years old

Birthplace : Gyeonggi-do, South Korea

Hometown : Gyeongsangnam-do, South Korea

Nationality : Korean

Ethnicity : Korean

Height : 167cm

Weight : 49kg

♡POW POW♡

Personality :

- She can't stay still, literally

- She is also a pretty childish girl

- She can be a bit clumsy sometimes

- She can be pretty smart when you start getting to know her

- She is a professional prankster

- She can be very hard-working when you start getting to know her

- She is carefree as hell

- She is very well-organized

Background : She was born in a pretty wealthy family. She has one older brother that is the literal reverse of her, her personality, her accent, almost nothing about them is similar. Her mother is a very caring and well-organized mother, while her father is a carefree yet hard-working father, that's where she got her personalities from.

Growing up, she doesn't have a high amount of friends, but she definitely has friends. She used to be the "blank face" in elementary school. Most of her personalities didn't really show up, so no one actually knows her real personality. But, as she gets older, lots of people starts talking to her, which made her more comfortable, she starts learning to express her emotions.

Likes :

- Hoodies

- Snacks

- Jackets

- Cats

- Haunted house

- Reading

- Typing

- Playing Soccer

Dislikes :

- Dogs

- Rollercoasters

- Writing

- Tight leggings

- Crop tops

- High Heels

- Sweets

- Coffee

Hobbies :

- Pranking the olders

- Stealing snacks

- Screaming in the shower

Habits :

- Sneezing while clapping like a seal

Flaws :

- Can't talk properly / Talks one word at a time

- Doesn't know how to start conversations

- Gets stressed really easily

- Can't take care of herself properly

- Has low-self-esteem

Trivias :

- Loves winking randomly

- Prefers haunted house over rollercoasters

- Laughs at literally everything

- Allergic to potatoes and pork

- Scared of dogs

♡WE FIRST♡

Slot : Ignoble

Face Claim : Hyeseong - ELRIS

Backup Face Claim : Soobin - WJSN

Motto : "Be the reason someone smiles today"

Requested scene :

-General :

-With LI :

- Two of them fighting over a marshmallow

- Just them

♡MY STAR♡

What would you do if :

- Your LI dates another girl/boy?

She would of course be very sad. She would still smile in front on him and just glare at the girl. She would follow the girl anywhere just to see if she has any evil plans.

- Your LI's birthday is coming soon?

She would write the date on her mirror so that she would not forget. She would try and stalk his social medias just to find a good present that he would like.

- Your LI is mad at you and just ignored you like nothing happened?

She would be confused like most people would. She would try and make him not forget that she's actually still alive and breathing by texting him every 5 hours.

- You and your LI are going on a trip together?

She would of course be very excited and happy. She would try and act normal in front of him, but she cannot control her bright smile. Her friends would think that she's just excited for the trip, but she isn't actually interested in the trip, she's just happy that she could have some fun with him even though she knew that the trip is not going to be forever.

He knew that she was excited, but he also thought that she was only exited about the trip, he would realize a few times before the trip ends and he would be disappointed since he didn't knew earlier and he should've made her more happier. Her friends never liked

- You're about to confess to your LI but his/her significant other announced their relationship at the same moment?

She would of course be heartbroken. She would try and support them, but her close friends can clearly see her heartbroken eyes everytime she fakes a smile.

- You heard a rumor about your LI likes you back? At first, she would not believe it. But as some time passes by, she eventually thinks that it's try and just gets more happier.

- Your LI surpassed your score in an exam and teased you without knowing that it's an exam you expect to gain high score from?

She would just roll her eyes and say that she would get a higher score if she didn't respond to his text messages. Then they just continued bickering for 5 hours while the others just watched from far away.

Closeness Rate with your Peers (just leave your slot blank):

(FILL THIS ONLY IF YOU APPLY FOR A FEMALE SLOT)

Acquiescence : 3/10

Ignoble : -

Ensnared : 5/10

Cherub : 7/10

Licentious : 9/10

Why are you closest with her?

Licentious - Both of them are very good friends because they have almost the same rate of childishness, they literally prank the others and just do anything a kid would do.

Why are you least closest with her?

Acquiescene - They really couldn't relate with each other at all. Both of them are very awkward when they're around each other, they would talk to each other only to say hello or if there were something important.

♡MIRACLE♡

Username : DreamyTeapot

Message to your friends : Hellooo~ I am hoping that we won't have negative thoughts on each other, let's get along~

Message to your love interest : Hello~ I am very happy to meet you, and I hope we won't have any fights, thank you~

Message to me : Helloooo~~ sorry that I took a long time trying to figure out the password ;-;

please tell me if I filled something wrong or if my spelling was wrong-

Anything else that I need to know? : Well, I won't be active every second since I have school (like normal) but I'll try to be active when I can~

Password : I already PM-ed it :")
RAW Paste Data
We use cookies for various purposes including analytics. By continuing to use Pastebin, you agree to our use of cookies as described in the
Cookies Policy
.
Not a member of Pastebin yet?
Sign Up
, it unlocks many cool features!