Sign Up
Login
API
FAQ
Tools
Archive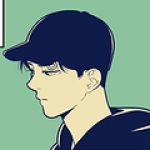 03/03/2016 - KTOS
sunhwapark
Mar 2nd, 2016
(
edited
)
1,903
Never
Not a member of Pastebin yet?
Sign Up
, it unlocks many cool features!
03/03/2016 - KTOS Patch

The following errors have been fixed:

1. When you have less than 20 Silver,Items not being placed into the Warehouse will be corrected. In addition to that, the number of transactions you have will now be displayed when placing items in your team warehouse.

2. After obtaining stat points from a quest, a problem where the stat points appeared to have decreased has been corrected.

(Additional Fixes for this bug have been confirmed but not included in this patch.)

3. Graphical errors with the Noble Long Hairstyle will be corrected.

- When a character is standing, The problem where items such as 'Noble Long Hair' clips through items such as shields etc.

4. When using multiple [Cube] items, The problem with the stuttered pauses between using each cube has been corrected.

5. The problem where you were unable to recover stamina in towns has been fixed.

6. When using Premium poses, Some visual effects not appearing for some classes has been fixed.

7. During Charge type Skills, Equipment swapping & Dismounting will be prevented.

- TN: This generally implies the skills : ( Cataphract's Steed Charge & Rodelero's Shield Charge )

8. When using the skill [Raise] in a Friendly Duel, the character would not descend after the battle ended. The skill now correctly grounds opponents from the sky when a Duel has ended.

9. Sapper Master, Hunter Masters, when returning to them using (Backspace), Characters being placed in abnormal locations has been corrected.

10. Kabbalist's [Merkaba] Skill not increasing damage when aboard it has been fixed.

11. Whilst riding a companion and also using the Gestures Dying, Frustration, Cossack Dance , The companion not appearing correctly has been fixed.

12. Musketeer's [Snipe] hitbox being abnormally different to the crosshair targeting image has been corrected.

13. Pressing 'Participate in Guild Mission' will correctly allow guild members to participate in a Guild Mission.

14. On the Map 'Shaton Farm' The ' Farmers In Danger' Quest will no longer allow you to save the same farmers again after already being saved once.

15. In the Delmore Hamlet Region, During the quest '멸망의 증거', Hunting the '페이그 앰퓰러' Will be correctly deducted from the quest objectives.

The following information has been updated:

1. New Rewards have been added to the Wings of Vibora NPC.

- Klaipeda's [Lena] and Orsha's [Lasia] NPCs will pay you experience cards dependent on if you have met the conditions to be rewarded.

- Reward type 1 : After killing a certain amount of monsters that appear in your Adventure journal, An 'attained' icon has been added so that you can claim a reward.

- Reward type 2 : If you get 100% exploration on a map, you also become eligible to obtain a reward.

TN: You can find the Monsters / Maps that are affected have been documented by DiscKZee In the link below:

- https://docs.google.com/spreadsheets/d/1cbxlYZqkr8M8ZNm-nq1GOSBAD2VtFpR5OyDjTKblKGI

2. Depending upon the amount of monsters that spawn in a given area, The amount of experience that the monsters grant will be changed.

- Places with smaller spawn rates will have EXP Rates Increased, In more crowded places, the rate decreases.

- However, The experience variation will not be shown in the Adventure Journal.

3. Automatic matching for dungeons and missions have received the following changes:

Matching Time || Missions || Instance Dungeons ||

-------------------------------------------------

5 Mins || 10 Levels || 20 Levels ||

5~10 Mins || 15 Levels || 30 Levels ||

10+ Mins || 20 Levels || 30 Levels ||

4. The Map [Cranto Coast] has 11 new quests added. Quests added are:

- The Helpless Refugees - 무기력한 난민들

- Gravel Pit Site - 채취장 장소

- What happened in the Pit? - 채취장엔 무슨 일이?

- Tracking the Scent - 냄새를 쫓아서

- Suspicious Pit - 수상한 채취장

- Stakeout - 잠복 수사

- Settling Affairs - 뒷수습

- Entice in the Depths - 깊은 곳으로 유인하기

- A new product - 신상품

- Emergency Prescription - 응급처방

- Remains of the Wreckage -난파선의 잔해

A few skills have changed slightly.

1. [Psychokino]

Psychic Pressure 'AOE Attack Ratio Application' tool-tip information has been added.

The Ratio is for the skill is now, [Skill level + 4]Targets.

- LV 1 = 5 Targets

- LV 15 = 19 Targets

2. [Oracle]

- 'Change' Skill has been disabled in towns.

3. [Musketeer]

- 'Snipe' skill having an unusually large hit box has been fixed.

Source Post: http://tos.nexon.com/community/tosnotice/view.aspx?n4ArticleSN=270

Credits to DiscKZee, Gwenyth @TOS Forums.
RAW Paste Data
We use cookies for various purposes including analytics. By continuing to use Pastebin, you agree to our use of cookies as described in the
Cookies Policy
.