Sign Up
Login
API
FAQ
Tools
Archive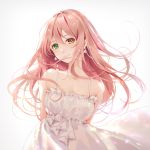 [MKNR V26] Invasion Chapter 2/8
siputsenpai
Sep 19th, 2018
(
edited
)
4,551
Never
Not a member of Pastebin yet?
Sign Up
, it unlocks many cool features!
##################################################################

100% EDIT PLEASE VISIT ORIGINAL TRANSLATION : https://bit.ly/2DixKFH

###################################################################

Down below is not edit chapter to many incorrect word/grammar/bla2

[Chapter Two]

Sunday morning, June 23, 2097.

Angie Sirius, chief of staff of Star Wars,

His real name was Angelina Kudosilles in a small VTOL.

Angelina, nicknamed Lina, is a traitor of the traitor

I wrote it upside down, and I was almost assassinated in the headquarters. Yotsuba and sneak

With the help of Colonel Balance of the Chiefs of Staff holding hands,

We were entrusted to Kurobe of Yotsuba Bono until the day before yesterday,

Yesterday I stayed at Matsuya's home in Tatsuya and Miyuki.

And now we are moving to a new hiding place. In the southern sea of ​Boso Peninsula

About 90 kilometers, about 50 kilometers east of Miyakejima

"Miyakishima". Because it was newly formed by submarine volcanic activity in the first year of the 21st century

It is a small island called "21st century Shindo". Even if it is small,

It has grown to 8 square kilometers. It is almost the same size as Kunitachi, Tokyo.

This island was a new hiding place for Lina.

All of Miyakishima Island is the property of Yotsuba. To be exact

It is owned by a real estate company controlled by Yotsuba, but the situation remains unchanged.

The backdrop to which Yotsuba gained this land is the special history of the island.

Miyakishimaen originally had a supply base of the Defense Navy. But in the 2050s

Repeated eruptions left the base stationary, and after the end of World War III or the 20th World War

Military Private Rainman Mill that does not distinguish civilians. It became a prison,

I commissioned the management to Yotsuba. Yotsuba has a strong power outside

Complete the wizard offenders. I can not manage it.

Yotsuba goes to Miyakishima instead of accepting the job of secret prison

.

However, in January 2093 the prison was located on the east side of the island - opposite the prison

In 2095, the transfer destination was decided.

And in May of 2097, a new secret prison was completed last month

The prisoner movement has also been completed.

The prison facilities need to be refurbished,

It is possible to live. On the east side of the island, which is not used as a prison,

A plan for the construction of a magic experiment facility was being pursued. April is just over

Although it had been ground-breaking, recently, based on Tatsuya's ESCAPES plan

A magic fusion energy plant was set up on the ground.

Tatsuya and Miyuki ride together in a small VTOL. A guide to Lina

Monitoring is the most important objective, but Tatsuya is planning to construct the plant

There was also purpose of inspection.

It was last month that I decided to run the ESCAPES plan in Miyakishima.

Tatsuya had visited Miyakishima several times,

I understand it, but I have never seen it as a time to build something.

Whether or not there is a natural condition that your plan does not fit,

I was sure I needed to check it out.

"Tatsuya-sensei, Miyuki-sama, Shields, I'll land soon."

Hyabo Hanabi, who controls a small VTOL, speaks to them.

This VTOL has six gardens, with the exception of the pilot, between the cockpit and the audience

There is no wall. Hyogo's voice came directly to them in the sense of a passenger car.

"It's pretty big, and it looks like the infrastructure is in place."

She told her impression of what she saw as she first saw the island.

"Yes ... It has changed."

Miyuki has once been in the past,

I could not hide my surprise in a completely different landscape.

"Has Miyuki ever been to this island?"

"Yeah, just a little over four years ago."

When I visited four years ago, there was a prison facility on the west coast.

Most of the islands were black rocks and lava zones of sand.

But now there is a short runway in the northern part of Miyakishimaen island below

The aerodrome and adjacent desalination facilities, geothermal power plant in central mountain area,

There are more than ten medium-sized buildings in the east.

Tatsuya was also surprised, but his surprised part was different from Miyuki.

'... ... Is that a refined stone refining plant? "

'That's a big computer center ... ... . '

Tatsuya, in a group of buildings,

I found it.

And suddenly I convinced.

On this island, Yotsuba builds a new pattern,

Tatsuya did not listen to the plan directly from Maya.

Build ESCAPES planning plant in Miyakishima.

But the plan does not exclude Yotsuba's second home.

Maya says Yotsuba has built an open-type laboratory plant here

I want to create a closed research facility next to it. And perhaps

Among the researchers who gathered for the ESCAPES project,

I think Yotsuba is going to get inside. At a higher level of magic skill

To come.

A small VTOL landed on the heliport. The runway here is a large gigabyte

It is not the length that you can take off and land, but it is not VTOL or STOVL

A small jet of 50-passenger class is enough to take off and land.

It seems that Yotsuba is genuine in the development of Miyakishima.

But there was no railway or monorail either. Four of them used magic prison

One of the Yotsuba branches I managed, riding a car that was used by Masiba ─

I drove to Hyogo - west of the island.

Return volcanoes where small-scale activities are continuing for prison management staff

Arrive in residence. On either side of the road, the lava zone and the rocky coast

It continued unfolding. Island development focuses on the west side opposite to the prison

It seemed to be done.

The prisoner disappeared and about half of the management staff left. What is missing is primarily a guard

I moved to a new prison with prisoners.

The facility operation personnel remain as a whole. You can move into the residence immediately.

.

"Hmm ... It's a condominium rather than a hotel."

It is a feeling that Lena sneaked through the guide building once. On that impression

Tatsuya and Miyuki had no other opinions.

"Food is also available in the refrigerator and storage,

I do not think I need it right now. "

"Yes."

Lina's subtle look makes Tatsuya worried about the clothes she wears.

Could it be because of the complex feeling. Equally male malady Parka America

I may have felt more like that because I said the same thing just before the escape.

"This management facility is not just a residence, but a daily necessities store or training room,

Recreation rooms are also available. Will not you take a look around them? "

That's why I took a guide from one of the prison staff.

It was Hyogo.

Tatsuya asks Lina for her intention to gaze. Today's inspection is on Miyakishima

I wonder if I can use the prison facility as a shelter for Rina.

To ask. Lena believed she had no choice,

This is her misunderstanding. When Rina says 'I do not like', Yotsuba goes

I'll have you ready for the next shelter. The safety just falls off here.

"... can you guide me?"

Here, too, she misunderstood that she had no right to say no to her.

She thought Hyogo was an inescapable ceremony and answered Hyogo.

"Yes ... Is it really okay to live here?"

It was the first word Rina returned to the room after turning around the facility.

"I am glad you like it."

Tatsuya felt strange that he answered, but Rina

The person I asked was Tatsuya. He returned his ambassador to his head.

"If you say you do not like this, you'll be punished ..."

There was fatigue in her voice. Not physical fatigue but mental fatigue,

I was surprised and tired.

The numerous facilities she saw were never gorgeous.

But nothing was lacking.

There is no element that is expected to be uncomfortable when living.

It is the same in this room. Even if you think that you can not go out,

It may be pleasant. This is quite a bit of a "run away"

It is apart.

"And even if you showed me that kind of thing ...?"

Rina's eyes shudder uneasily.

The guiding tour where she was a guest was not just a prison facility.

The institute under construction was also included in the tour.

After looking around the residence-related facilities once, Tatsuya, Miyuki,

I headed east of the island on a helicopter. The one I controlled is Hyogo.

Rather than trusting prisoners, Hyogo is the driver of Tatsuya.

I did not think I would give it to someone else. After Hyogo's death, Tatsuya

Although only two months have passed, Hyogo has been loyal to Tatsuya

I think I found something.

Hyogo, which already feels like a loyalist of Tatsuya,

Tatsuya was a refined stone refinery factory that he saw in a helicopter just before landing.

Kwon Seok is the heart of CAD. That is, The manufacturing method is widely known.

CAD technology developed as a military technology is not protected by patents

It was not disclosed. However, due to the technical assistance of the allied countries or the competition of the spies

Technology leaks have progressed, and now it is meaningless to hide.

But that's where the basic skills. in reality. With open technology

Although it is possible to arrange interviews, The susceptibility can not be determined.

Sensitivity is a component that converts a cine signal or an electronic signal.

But all the sensitivities equally convert the cyan signal to an electrical signal.

But does not emit a cyan signal in the electrical signal. Depending on the design

The performance changes, and the efficiency changes depending on the finishing process.

Some sensitivites have high efficiency of converting a cyan signal to an electric signal,

In other processing lines, the sensitized crystals refine the electrical signal to a sion signal

The conversion efficiency is high. If you have a stone that is capable of converting a weak signal,

Some stones have the ability to faithfully reproduce the signal.

For example, a person who is highly evaluated in the comprehensive ability of

Germany's Rosen Marcraft, MacGregor Wand of the United Kingdom,

Maximilian device order, but limited by the accuracy to reproduce the signal

Japan's FLT is said to be a world-class machine. ─ The research institutes of the military

The performance of the directly manufactured induction stones is not known in detail.

The design of impregnation stones is a significant intellectual asset of each company and each country.

The fact that it shows the sensitive stone refining factory to outsiders is a common sense in the magic industry.

It was ridiculous. Rina's "to that kind of thing" reflects this common sense.

"If you understand it, you will not go to the wrong place, will you?"

"... I do not do that much from the beginning."

In reply to Tatsuya, Rina complained. But that tone

I lacked strength.

I do not know how long I have to hide on this island, at this stage.

If the latency continues for a long period of time, it will be obvious that it will be less tolerable.

If you do not understand the importance of the area,

There may have been an unnecessary trouble.

Lena could not deny the possibility of herself.

"Right."

Tatsuya flicks Lina's excuse lightly and turns Hyogo.

Hyogo has just given a signal to his eyes, and he has a sophisticated envelope in his hand

I handed it to Tatsuya.

"Rina, this is the key to the room."

"Thank you."

She opened an unsealed envelope and confirmed it inside.

Inside is a gold IC card.

"With that card you can freely access all the facilities inside the island, including meals and shopping.

I can write. It is possible to reissue even if it is lost, but it is necessary to confirm a little annoying person. "

"Okay, I'll be careful."

She held her card carefully with both hands.

"Call the station's fixed terminal if anything happens.

It is connected to Miyuki, Ayako, Yotsuba Bonogaro. "

"Okay."

"Anything else?"

"I do not have it now. I'll call if I do not know."

"Yes."

Tatsuya looks back at Miyuki.

Miyuki, who was behind the diagonal line of Tatsuya, step forward.

"Well then, Lena, relax and have a good time."

"Yes, really, thank you in many ways."

Lena shook her hand like she was a little nervous.

Miyuki laughed and waved lightly.

◇ ◇ ◇

"Tatsuya-sama, I want you to see one more thing."

Hyogo, who came right behind Tatsuya who was heading towards the parking lot,

I spoke.

There is no plan other than the inspection of this island today. Tatsuya replies, "Okay."

Hyogo was instructed to guide.

The garage where Hyogo took Tatsuya and Miyuki alongside the runway.

There is only one short nose four-wheeled vehicle painted in light blue

It was parked.

"It's a unique design.

As Tatsuya said, the central part of the car is the engine part, but what's in it

It was not an engine. If you have a hydrogen engine or an ethanol engine,

Electric cars can be divided into front wheels and rear wheels.

The motors are arranged around the front and rear, and the design that includes the motors inside each wheel is the mainstream.

And this car is obviously characterized by electric motor drive.

"This car is" Air Car. "

"... means flying magic vehicles?"

Tatsuya lightly opened her eyes. I could not hide my surprise.

"Yes, the development itself is in line with the wingless"

I started it two years ago, but two months ago,

I heard that I was finally able to finish it. "

Certainly in April this year, Tatsuya plans a new plan of flying magic for mass objects

Devised. But I'm busy with a lot of things,

I was pushed into the memory corner and was left unattended.

It was fruitful in an unexpected form. As Tatsuya, I had a surprise

I was in a good mood.

"Because this vehicle has already been registered as a public road vehicle

Can also be used in everyday life. "

"And can you use it to go to this island?"

"Of course, I'll be right back if you call me."

Hyogo responded with a gentle expression, but Tatsuya was

I did not think that I was considered to be despised.

"Oh, how about you try it?"

Miyuki invites you to take a test ride next to you.

"No, I will not mind today."

Tatsuya shook his head, revealing his hesitation in his face.

But I was not interested in this air car.

"I will test tomorrow."

"Yes, I will tell that to Mechanic."

I did not want Miyuki to become neglected during the test run.

Tatsuya is a test of Miyuki

I decided to do it at the time I went to school.

◇ ◇ ◇

When Tatsuya Nega visited Miyakishima.

Even though it was Sunday, the Ministry of Foreign Affairs and the Ministry of Defense were suffering from a small commotion.

It is because USNA secretly requested Japan through diplomatic route.

Request for cooperation in search of Major Angie Sirius who has been disappeared in Japan.

It was a matter of protecting them as they found them and asking them to hand them over to the embassy.

Japan protested to the USNA that a senior officer arrived without prior notice.

But if you argue that it was not for military purposes,

Even if it is a lie, it can not be reproached.

The Japanese government promised USNA Angie Sirius number, color, and number.

"America's demands are not shameless, but I think it's valid at the same time.

But why is it that we are asking our 101 brigade for that? "

"Colonel Kazama, I'm tired too. Will not you stop pretending not to know?"

"Excuse me."

After Saeki's reprimand, Kazama put on a gentle expression.

But the muscles of the face only moved. In the eyes,

It is flowing out.

As you say, with mental fatigue - in other words

Saeki looks at Kazama with a sickly expression.

But Kazama did not apologize any more.

Saeki was the first to lose patience.

"I know I am protecting Major Sirius in Yotsuba."

"I heard you reported from Yotsuba?"

"It was a warning rather than a report."

"Angie Sirius is under our protection. Do not touch the army ...

Did you say this? "

"That's it."

Saeki nods with a bitter look. This time,

I sympathized with her.

"Do you think that the Ogura special committee is involved?"

"Yes, Colonel, it is the same as yours."

Last winter "Oguro special", that is, Tatsuya and "Angie Sirius"

In other words, Saeki and Kazama are about

Know.

USNA's nationally acclaimed strategic grade wizard "Angie Sirius".

When you think about why Yotsuba protects her

It only comes to mind with Tatsuya. That was their reasoning.

─ Their reasoning is wrong, but Yotsuba and Colonel Balance

Those who do not know the sign may have no choice but to think so.

"To Oguro Privilege ... No, I want Tatsuya to release Major Sirius.

Will you ask? "

"I'll give it to USNA in the end."

Saeki's answer was not an answer to the question of Kazama in form.

However, Saeki's intentions were fully communicated to Kazama.

Finally. I do not give it away.

What kind of negotiating material would you use for Lina?

"Sirius" is a nationally recognized strategic grade wizard. It is one of the means of USNA's spleen.

The means of the US military's spleen is not Sirius, but the means of the spleen

It is a threat if you pass it on to your opponent.

If it is to reclaim - or dispose of - it may yield a lot.

"... Why did Sirius get out of the way?"

Strategic mages may be individual threats to the nation.

It would have been careful not to have at least a rebuttal.

The question of Kazama was valid.

"I'm afraid I could not get more information."

The military also planted spies in America. As an allies

It is not excluded from intelligence activities. The alliance is eternal and absolute.

The thinker is not qualified to be involved in politics or politics.

But it is also the same consciousness of the side of the court. Japan is the spy of America

As if to warn, or even more,

I am alert. Information on the escape of a nationally recognized strategic mage

I could not get it that easily.

"I do not know the situation, is not it dangerous to tamper?"

"But you can ask him."

You can secure yourself a Sirius recruit and ask yourself. Saeki is so

It is a way of thinking.

Kazama vaguely felt that the thought of her care was dangerous,

I could not explain.

"Then I'll ask Tatsuya to meet Sirius."

"Why dare you?"

Kazama did not understand what Saeki wanted to say this time.

Saeki delivered the order without worrying about Kazama's embarrassment.

"Lieutenant Colonel Kazama, I want you to turn over Major Sirius Ange.

Order it. "

"What should I do if Tatumi refuses?"

"Hard means are not good, but Sirius can not be left in the country.

Please convey the will of the military forces so that there is no misunderstanding. "

In other words, even if the government or foreign forces try to take Sirius'

The 101 brigade means that he does not help Tatsuya.

"Okay."

Kazama did not think Tatsuya was dependent on them from the beginning.

In addition, foreign officers who did not allow the government to be exiled are themselves soldiers

I understand the theory that it can not be hidden.

But Kazama did not think this was the right answer.

◇ ◇ ◇

Tatsuya and Miyuki, who returned to Tokyo from Miyakishima, were late in the afternoon.

I stopped at the house for a while and immediately visited Minami's ward.

Jimonji was dispatched outside the hospital on the way, and Yotsubaga was dispatched from the hospital

A man like a wizard went through a few times, but Tatsuya pretended not to know.

If you think of Minami escort as a priority, you will notice that it is effective,

If you are acting invisibly, you are taking precedence over capturing Minoru.

Tatsuya had not thought about the policy.

"I want you to keep the front of the room properly."

Miyuki seemed to have a complaint enough to shed such a complaint.

When Miyuki and Tatsuya knocked on the door of the room, he completely swallowed the complaint.

"Minami, are you okay to come in?"

"Yes, come in." "Do not come in." "Is there even Miyuki senior?"

Tatsuya and Miyuki face each other.

The triple response was a voice I had heard before.

Tatsuya opened the door in response to Minami's approval.

The same face that looks around the bed, but a contrasting look.

Saegusakusumi who insisted on the discomfort with a tight mouth.

A smile full of faces and expressing joy is Saigu Kusaizumi.

1 is a twin sister of a sister who is a junior.

"Izumi-chan, Kasumi-chan, did you come to Minami-chan to visit me?"

"Yes, I thought my classmate was hospitalized, but I thought he was a fugitive if I had to escort him."

The role of Saegusa in the quadruple meeting is the repulsion of Kudo Minoru and the collapse.

Kasumi and Izumi also did not take the escort of Minami.

"Ok, thanks."

But Miyuki smiled at Izumi and replied.

It does not have to be pointed out here - in front of Minami.

In addition, these two men, apart from the role assigned to Saegusa,

As a classmate, I do not even know if I can come to the hospital. I think so.

Miyuki naturally rose to feel 'thank you'.

"Huh! That is an unfair word ......"

Izumi pressed her chest as if it was painful and said in a loud voice.

It 's so happy that it' s painful. It's a gesture like a play.

I am very serious.

Tatsuya did not fool Miyuki nor Izumi's exaggerated gesture.

I just look grimly. Minami on the bed

I turn my head slightly. Looking at Izumi as a cold gaze

Only twin sister Kasumi was.

As Tatsuya approached Minami, Kasumi kept the distance as much as he could.

Miyuki followed Tatsuya and Izumi gave way to Miyuki.

As a result, Tatsuya and Kasumine changed their places.

"Minami, how are you feeling?"

Tatsuya asks to stop by the bed. There is a stool on the bedside,

Miyuki did not even sit down because he was the only one.

"Yes, I'm back a little bit back to the original."

What I did not say clearly that sense is coming back is to Kasumi and Izumi

Could it be because he did not disclose details of the disease condition?

The fact that Minami's body is regaining strength already has a secondary exoskeleton -

And a medical device-type power assist device

Able to know. However, sensory disturbance is not known by looking.

"thank God……."

Minami told me that she was getting better, and Miyuki had her right hand

I breathed my breath in my chest.

"is it."

Tatsuya also loosened a little.

"I may not need to talk again,

Do not try to get better soon. "

"Yeah."

I do not know what I mean, but at least on the surface,

I did not feel nervous.

"What did the doctor say?"

"In the next two weeks, I will be able to discharge myself."

Minami responded to Miyuki's questions in calm tone.

"Does that include rehabilitation?"

"I did not ask you that far."

After two weeks, the length of stay is approximately one month. Miyuki's questions and

Listening to Minami's reply, Tatsuya brought Pixy and rehabilitated Minami

I thought I should help.

"Yeah? Oh, but even if you go home and need to rehabilitate,

It's okay if you do not worry. "

I did not have to be nervous, but as Miyuki did

I added in a little quick tone.

"We will help you anyway."

"That's such an unfair word!"

This time Minami was embarrassed.

It may or may not be the time, but as Minami finds it possible to speak as usual,

There Tatsuya realized her recovery.

"I do not want to spec ......."

"But……."

Miyuki, a little sad look and Minami, even more embarrassed.

In that situation Izumi pulled out a surprising suggestion.

"Miyuki, if you do not mind, I'd like to help you with your rehabilitation after your discharge."

"Izumi-chan?"

"Yes, if you do not mind."

Suspicion of Izumi's true intent here is a suspicious performance.

Tatsuya hung himself in such a way.

Izumi is thinking about Minami as a classmate, and U.Key.

It is not a suggestion because of the desire to enter the house.

"Izumi ....... I would like to sit in the chairman's house with Mr. Sakurai for a moment.

That's not the idea, is it? "

However, Kasumi took out the question, which Tatsuya had been careful of, without specification.

"Stand up, I'm sorry! I never thought such a foul!"

I'm afraid, but the voice of Izumi has also come to shake.

Kasumi is staring at Izumi with her eyes half open.

Izumi did not turn his head on Kasumi,

I am rolling my eyes.

"... I will accompany you when President Izumi excuses me."

Miyuki smiled a grim smile at Kasumi's words and said, "Thanks, both."

The two of them left the room first, half way Izumi was dragging Kasumi.

The three men who saw off their twin sisters looked at each other and smiled a similar smile.

I can not hate it. It was such a smile.

Among classmates, neat and gentle girl. But between them

Izumi may have been a little offended, but it may be perceived as a lovely character.

Tatsuya pulls the stool out of the corner and sits down.

Miyuki sat on the stool next to the bed from the start.

"Even so, I can not help but thank you for coming to see a friend."

Miyuki mumbles like a private message.

Tatsuya was completely sympathetic to that point.

From the standpoint of Saegusa, Minami is trying to secure Minoru

It is just a bait.

It is never an act of condemnation. The fact that Sae Kusaga lent his hand

To follow the decision of the Quadruple Meeting as a tetrachamber. Originally,

This is irrelevant.

Koichi Sekiguchi has his own way of doing things voluntarily

It is interrupted. However, when Saegusa is seen from the standpoint,

It is just a bait. From their point of view, that is precise recognition.

"Maybe they are not fit."

Tatsuya did not explicitly say "what to do". But

Not only Miyuki but also Minami understood what he had omitted.

Kazumi Izumi is also not suitable for the fourteenth group. My sister Mayumi

It may not be appropriate to say whether she is fit,

It has an attitude that places priority on position and duty. However, Kasumi and Izumi

There is a side that gives priority to correctness rather than position and recognition rather than duty.

In a word, 'dose' was.

"I think it's not bad, I'm a bit embarrassed."

Miyuki's sad words are that she feels like Tatsuya

It was evidence that they were thinking the same thing.

"But Minami."

Tatsuya suddenly changed the topic.

"Yes, what is it?"

I suddenly called the name, but Minami did not panic.

"Was there anything wrong with that?"

"Does it mean Minoru has not contacted you?"

"Not only Minoru himself."

"I did not see a suspicious guest."

Minami once said, "What happened while I was sleeping

I did not hear it. "

"I can not think Minoru gave up. Is he preparing something?

For example, if you are collecting a load ... ... "

Miyuki is a little nervous and looks up at Tatsuya's face.

"Probably."

The last time. Back one week. In the meantime, Minoru would have done nothing.

I do not think.

Though it was not confirmed, Minoru inherited the knowledge of Shukoukin.

It's not just magic knowledge.

Kudoga and other famous people of '9' will not be able to betray the meeting.

It is difficult to collect friendly forces. However, as an operative network established by Shukoukin

It may be possible to set up a load.

"Maybe I'll have to train my aunt to seal the parasite."

Miyuki and Minami shook at the same time.

When I heard that parasitic sealing was done, Minami gave it to Minoru

I thought I would use it.

But Miyuki's concern was different.

"Orabney ... do you think Minoru will increase parasites?

Like last year's "vampire"?

"I do not think Minoru will attack people as they are.

But there are a few who want to give up,

I think it will exist. It's not that hard to find. "

Miyuki did not deny Tatsuya's speculation. Not only Miyuki.

Minami did not doubt it, not because it was Tatsuya's words

There was a part of her that I guessed about such human weakness.

"Lorraine, look, I just surfaced ...

Would not I have to warn you? "

"Yes, I did something stupid."

Tatsuya nodded with a stab at the loophole.

Erica, Leo and Miki Hiko met three people in the autumn of last year.

Not as an enemy but as a friend. If Minoru appears in front of you, they will not watch.

Minoru can hide the parasitic landscape. Maybe Miki Hiko

You may realize the identity of Minoru, but Erica and Leo

There is a high possibility of being deceived.

It was certainly stupid not to assume the case that the three people were used.

"No, I did not realize the same thing until just before ...... Erica Nene

Is it okay if I tell you? "

"No, I will tell you, because I'm going to test the air car tomorrow.

After school I ask you to wait in Ainbride. "

"Is it okay, though?"

The reason Miyuki seems to be taken care of is that if the master

I questioned whether it was okay.

"I do not care, it 's less dangerous for someone to cheat than to talk at school,

Maybe I'll borrow the power of the master. "

"Master's ......?"

The father of the master of Ainbride is good information,

Tatsuya did not know for sure that it was one step to selling information.

But Tatsuya was convinced that the master was not a good man.

Tatsuya smelled of the back world that Miyuki did not know from the master.

"No, I see."

Miyuki did not ask Tatsuya about the identity of the master.

If it is something you should know, Tatsuya will let you know.

What Tatsuya did not explain is that he does not need to know himself

I thought it was because.

"I'll wait for Erica and Iinebridee ...... there, brother.

Honokawa and Shizuku, Mizuki, would it be okay to have a seat? "

"I do not want to increase the number of people involved, but it is dangerous not to tell.

I know. Please call everyone. "

"Okay."

Tatsuya and Miyuki nod each other's heads. And both together

I turned my head to Minami.

"... what is it?"

I saw Tatsuya and Miyuki who hardly open their mouths while I saw myself,

Minami asks for anxiety rather than nervousness.

"Maybe it may be strange now ..."

It was Miyuki who answered Minami's question.

"Minami-chan, how do you think Minoru-kun?"

"how……?"

Minami's face suffers with embarrassment.

Her unthinkable question temporarily disrupted her thinking.

"Minoru-kun seems to like Minami-chan anyway."

"Good……?"

The power of thinking did not work properly, so Minami just repeated the words.

"Does Minami-chan like Minoru-kun?"

"I like it !?"

Minami screamed abnormally. Too shaken,

The appearance of consciousness has returned.

"I did not think that I liked Minoru!"

"I've never thought of that before?"

Tatsuya corrected Minami's illusion by using her words.

"I did not know whether I liked it or not.

Is not it just me? "

"We are not asking for interest."

"............"

Minami did not understand what Tatsuya and Miyuki would like to say.

She did not even know what to ask.

"I do not mind, but if you like Minoru ..."

"You have to make up your mind."

"Are you ready to fight Minoru?"

Minami himself was unconscious, but at this time she was a spooky expression.

"We are fighting."

Tatsuya's denial was also quite strong.

"I want to finish work without killing Minoru as much as possible,

I'm not the only one fighting against Minoru. "

Minami nodded silently.

In addition to Yotsuba, there is an ambush of Ezuga

I did not tell Minami. But at least Minami

Saegusa realized that Minoru was involved in the combat operations.

I did not miss Izumi's escort, and even if it was not

Think of their visit as a simple school friendship

Normal. It did not grow in the environment.

"In addition, Minoru is strong.

Maybe not. "

"I think I can not help it."

"I do not doubt that,

What is your mind? "

"............"

Minami did not answer to Tatsuya's question.

"Minoru, Minoru has given up on people to save you.

But that's what Minoru did. There is no doctor there. "

"............"

"But you can not just cut it off so easily.

I found out. "

"……Yeah."

Minami bowed her head and hid his face and admitted Tatsuya's words.

"Minami-chan's hesitating as a person, of course, is not clear.

You do not have to feel it. "

Miyuki grabs Minami's hand.

"……Yeah."

Minami grabbed her head and gave Miyuki a smile.

"But if Minami-chan does not have a special feeling for Minoru,

I want you to make up your mind. "

"I do not think Minoru will be killed in front of me, but I will not interfere."

Tatsuya said the following decisively.

Tatsuya did not let Miyuki pull out the word "killing".

"If I say that I would like Minoru ..."

"I think of a way to get things done without killing Minoru."

Tatsuya hesitated a little and stopped talking.

"If that happens, the more likely it is that the sacrifice will increase."

Minami's complexion changed.

"I'm sorry! I cried!"

"Minami-chan, calm down."

Minami supported Miyuki from side by side while raising her body on the bed.

Maybe he was trying to sit back on the bed properly. yet

It seems that he has not recovered enough to move quickly.

"I do not think it's a stupid statement.

It is not unreasonable not to notice your mind immediately. "

"no!"

Minami looked up at Tatsuya with a strong will in her eyes in Miyuki's arms.

"I do not have any special feelings for Minoru."

The fact that Minami does not think deeply and says that with momentary momentum

It was obvious.

But if I point it out at this point, Minami will not give up.

"I know."

So Tatsuya just nodded at Minami's answer.
RAW Paste Data
We use cookies for various purposes including analytics. By continuing to use Pastebin, you agree to our use of cookies as described in the
Cookies Policy
.