Sign Up
Login
API
FAQ
Tools
Archive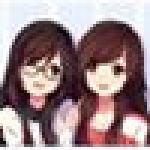 Form :")
LavenderTeapot
Jun 9th, 2018
65
Never
Not a member of Pastebin yet?
Sign Up
, it unlocks many cool features!
「❛ CRAZY SEXY COOL ❜」

USERNAME ; DreamyTeapot

PASSWORD ; dONt rECaLL

「❛ TRUST ME ❜」

NAME ; Nishi Avlie

OTHER NAME ;

Korean Name - Seo Avery

NICKNAME/S ; Lily

BIRTHDAY ; 8 February 1996

「❛ LIKEY ❜」

BIRTHPLACE ; Osaka, Japan

HOMETOWN ; Osaka, Japan

NATIONALITY ; Korean

ETHNICITY ; Korean-Japanese

LANGUAGES ;

Japanese - Not that fluent since she's only stayed in Japan for 3 years

Korean - She's fluent despite being Japanese

HEIGHT ; 160cm

WEIGHT ; 48kg

「❛ CLAP ❜」

PERSONALITY ;

ー clean-freak, she's that type of friend that would literally kick you for being lazy. she cleans her room almost everyday. her friends are used to it anyways-

ー elegant, she's very feminine and polite. she likes wearing dresses that she thought were beautiful.

ー crazy-, behind those elegant personality, she's a really crazy person that loves fooling around. she would only be crazy if you're a close friend.

ー scary, she has this creepy habits that makes everyone try to avoid her. she stares at a random person when she's thinking about something else. she takes random pictures of people sleeping. and more other creepy things.

BACKGROUND ;

Avery was born in Osaka. She has one older brother which is 5 years older than her, they were very close. Her father is a Baker and her Mother is a model. Two of them often fights because of small things. Her mother is always the one that starts the fight. They divorced when Avery was 3 years old, then they moved to South Korea

LIKES ;

ー dresses

ー drawing

ー taking pictures

ー cleaning

ー flowers

DISLIKES ;

ー strong perfumes

ー dogs

ー fireworks

ー swimming

ー bugs

HOBBIES & TALENTS ;

ー really good at staring contests

ー she's good at drawing

ー she often takes pictures

HABITS ;

ー staring randomly

ー smirking randomly

ー taking pictures of sleeping people

TRIVIAS ;

ー she's scared of dogs and fireworks

ー hates bugs

ー bad at making friends

ー when she sees a model she remembers her past and became sad

ー she sleeps a lot

ー she's that one friend that you would miss when they're gone

「❛ BINGLE BANGLE ❜」

SLOT ; Elpis

BACK-UP SLOT ; I remembered that I reserved?

FACE CLAIM ; WJSN's Chengxiao

BACK-UP ; PRISTIN's Nayoung

BACK-UP X2 ; Chungha

LOVE INTEREST ; Asclepius

POWERS ; Animal Manipulation, Granting Wishes

「❛ MAMMA MIA ❜」

CLOSEST FEMALE SLOT/S ; Aphrodite, Bia, Rhea

CLOSEST MALE SLOT/S ;

Poseidon, Kratos

REQUEST SCENES ;

↳ WITH LOVE INTEREST ;

ー just two of them fighting over a loaf of bread

ー two of them struggling to open a can while the others just facepalmed at the background

ー he fell under the bed when he was asleep, she laughed and took pictures

ー two of them just staring at a kitten while the others were just wondering what's going on

ー two of them just stepping on each other's feet but blamed the others

↳ WITH OTHER SLOTS ;

ー her being dragged by Aphrodite to the mall

ー her just scolding Morpheus for being lazy

ー her scolding Apollo for staring at her brother's butt

ー all of them just joking around like a group of fools

「❛ WE LIKE ❜」

EXTRA ; nope~

MESSAGE TO US ; hEllO~ I was planning of writing this like 3 days ago, but I was busy with school sorry ; - ;
RAW Paste Data
We use cookies for various purposes including analytics. By continuing to use Pastebin, you agree to our use of cookies as described in the
Cookies Policy
.
Not a member of Pastebin yet?
Sign Up
, it unlocks many cool features!