Sign Up
Login
API
FAQ
Tools
Archive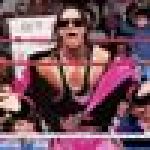 COFFEE & COMBOS EP28
coozul
Aug 11th, 2019
16
Never
Not a member of Pastebin yet?
Sign Up
, it unlocks many cool features!
**MORTAL KOMBAT**

August Patch Notes:

https://www.reddit.com/r/MortalKombat/comments/cnatts/8719_august_playstation_xbox_patch_notes/

Rooflemonger in-depth guide to August Patch:

https://www.youtube.com/watch?v=eJiB0qzMU4E

**DRAGON BALL FIGHTERZ**

Janemba developer gameplay:

https://www.youtube.com/watch?v=UidbjCWCK9M

**EVO**

Evo 2019 earnings:

https://www.esportsearnings.com/events/7085-evo-2019

Pokchop threatened to be removed from Evo by Mr. Wiz:

https://twitter.com/pokchop50/status/1158870979520671746
RAW Paste Data
We use cookies for various purposes including analytics. By continuing to use Pastebin, you agree to our use of cookies as described in the
Cookies Policy
.