Sign Up
Login
API
FAQ
Tools
Archive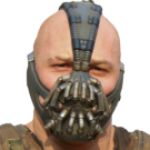 White Victims of Black Crime - 1441 - Chad Michael Huth
TheFireRises
Jan 20th, 2019
78
Never
Not a member of Pastebin yet?
Sign Up
, it unlocks many cool features!
1441

----------------

April 22, 2010

Location: New Orleans,LA

Victim(s): Chad Michael Huth 24

Attacker(s): Christopher Lee,Joshua Lee

Description: Chad was watching TV with his friends, when there was a knock at the door. When Chad's friend answered the door, he saw a group of men that he didn't recognize and attempted to shut the door. The group pushed the door open and began firing at everyone in the house. One of Chad's friends was wounded, and another escaped, but Chad was shot and killed.

Archive.is Link(s):

https://archive.fo/AO7T2 Story on the crime.

https://archive.fo/3jtKd C.Lee pleads guilty & is sentenced to 25 years. J.Lee was sentenced to life in 2015.

https://archive.fo/octrb Chad's find a grave memorial.

----------------

https://archive.fo/6O8H5 Story on C.Lee's trial starting.

https://archive.fo/ygPxz Casefile from the J.Lee's appeal.

https://archive.fo/hk3ej Huth surname info Ancestry.com.

https://archive.fo/9JG46 Huth surname info house of names.
RAW Paste Data
We use cookies for various purposes including analytics. By continuing to use Pastebin, you agree to our use of cookies as described in the
Cookies Policy
.