Sign Up
Login
API
FAQ
Tools
Archive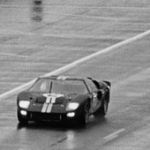 Journaling Template, 2018-10
systems_architect
Oct 31st, 2018
158
Never
Not a member of Pastebin yet?
Sign Up
, it unlocks many cool features!
# DATE: (And possibly weight code wt_NNN) [Use +fmk for frameworkables/new technologies]

Also: Pal for 3day or 7day if Monday/Sat/Sun.

# DaySCOR: [e.g. DS30 for DaySCOR 3.0--how bad/great is this day]

## What makes it that number?

## What would make it e.g. a 4 if a 3? A 5 if a 4?

# What are some fun things I could do today? List some hobby wanna-dos.

Examples can be found in my Interests doc in Current. Things that

align with my values, even if I have to force an interest in them.

-

# What is my prayer for the day?

# Did I get good rest last night? What is my rest / meditate plan?

# What excites me right now? Do I have to force it, or is it full on?

# What makes me sad right now? Do I have to force it, or is it full on?

# What am I feeling? List them out first then expand.

# TO-DO

-

# Schedule

- Morning: []Weigh []Wash []Shave []Dress []Calplan []Journal+FiStuff

- 1 p.m. Reflect: Overambitious schedule? What is done so far?

- 1-3:30 p.m.: Inertia builder: Do whatever you feel like as long as you

put it on your list. Fun things first is OK.

- Evening: []Cat Litter []Wash/Shower/etc. []Sched. peek for next day

# How are my goals doing? What are they? Do I have any visions of future

self that I can work on or reflect on?

# What's concerning me? What is weighing heavily on my mind?

# Spirituality, Physicality, Mentality--how are they?

# Stress levels: Am I in the grip today, or normative? What are the

signs for my personality? How to get out?

# What would be a risk I could take today?

# What framework do I need most today? e.g. "How to stop stress eating"

# Other:

[by Marc Carson -- www.marccarsoncoaching.com]
RAW Paste Data
We use cookies for various purposes including analytics. By continuing to use Pastebin, you agree to our use of cookies as described in the
Cookies Policy
.