Sign Up
Login
API
FAQ
Tools
Archive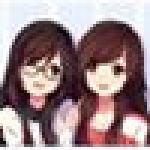 fORM - Edited
LavenderTeapot
Jun 30th, 2018
(
edited
)
26
Never
Not a member of Pastebin yet?
Sign Up
, it unlocks many cool features!
「❛ ONCES ❜」

USERNAME ; DreamyTeapot

PASSWORD ;

1. Kim Dahyun & Yoon Jeonghan

2. cONFESSION by aSTRAW- I mean ASTRO

「❛ CARATS ❜」

NAME ; Kang Jinyoung

OTHER NAME ; -

NICKNAME/S ; Jinjin

BIRTHDAY ; 5 December 1998

ZODIAC SIGN ; Sagittarius

「❛ AROHAS ❜」

BIRTHPLACE ; Gyeongsangnam-do, South Korea

HOMETOWN ; Gyeongsangnam-do, South Korea

NATIONALITY ; Korean

ETHNICITY ; Korean

LANGUAGES ;

Korean [fluent]

Indonesian [fluent]

HEIGHT ; 170cm

WEIGHT ; 56kg

「❛ FANTASY ❜」

PERSONALITY ; He has some pretty random personalities. he's a pretty evil boy that loves to prank his friends, he's a really good prankster. but behind those evil personality, he could change into an angel in one second. he loves making people happy, and he will do anything to make them smile. he's also that sporty guy who gets people falling for him for everysecond. he's also pretty clumsy, he would accidently fall off his chair, accidently cut his hair, accidently spilled some coffee on the others, but of course, he's always going to try and fix it. he's a very positive person and thinks that everything happens because of a reason.

BACKGROUND ; He was born in a pretty wealthy family. he has one older sister who is 6 years older than him, they have many similarities, both him and his sister are popular, both of them loves sports and pranking people. their parents are a very caring and responsible parents, they're a very happy family. their father always tries to spare his time to play with him and her sister, their mother always try to keep them healthy and happy. they usually invite some friends over, of course their parents are very happy about that. and of course, there's still some times where they're sad, angry, and just basically normal human emotions, but of course those negative emotions will go away eventually.

LIKES ;

ー Pranking

ー Soccer

ー Basketball

ー Video games

ー Taking pictures

DISLIKES ;

ー Extremely awkward atmosphere

ー Dogs

ー Alarm clocks

ー Chocolate

ー People not getting his jokes & pranks

HOBBIES & TALENTS ;

ー Doing frontflips & backflips randomly

HABITS ;

ー Biting his lips when he's nervous

TRIVIAS ;

ー He cannot drink coffee

ー He's allergic to bunnies

ー He hates dogs

ー He's a fast eater

ー He winks without himself knowing

「❛ MONBEBES ❜」

SLOT ; Spiderman

BACK-UP SLOT ; I reserved it~

FACE CLAIM ; WANNA ONE - Woojin

BACK-UP ; WANNA ONE - Seongwoo

BACK-UP X2 ; SEVENTEEN - Jeonghan

MALE SUIT ; STRAY KIDS - Jisung

MALE SUIT BACK UP ; BTS - Jungkook

FEMALE SUIT ; FROMIS9 - Nagyung

FEMALE SUIT BACK UP ; LOONA - Chuu

「❛ HIDDEN KARDS ❜」

USERNAME ; jinjin.kang

PROFILE PICTURE ; https://lh4.googleusercontent.com/proxy/tvW5wi26vANpD6dkjgKVhMP9tugnnybejCIvZvyGUA1kMZyKUaGNn7vTPJsPybaPvrrHsFYL6xh0RQJfEe3v4KGaTZeruq--78at0Az2FBVIRvPNZ2R2ZuLtA40si2E=w301-h489-nc

POWERS ; Danger senses + Air Manipulation

WEAPON ; Rope

「❛ MELODY ❜」

CLOSEST FEMALE SLOT/S ; Scarlet Witch + Black Widow

CLOSEST MALE SLOT/S ; Doctor Strange + Hulk

REQUEST SCENES ;

↳ WITH OTHER SLOTS ;

ー All of them literally struggling to open a pickle jar and HULK is just sleeping

ー Him just casually giving muffins to everyone

「❛ REVELUV ❜」

EXTRA ; nope~

MESSAGE TO ME ; hello~ I'm sorry for being slow- please tell me if I filled something wrong, I'm sorry if I made any spelling mistakes :")
RAW Paste Data
We use cookies for various purposes including analytics. By continuing to use Pastebin, you agree to our use of cookies as described in the
Cookies Policy
.