Sign Up
Login
API
FAQ
Tools
Archive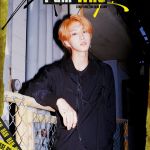 Produce 120 Application
J15UNG5PLU5H13
Jul 26th, 2018
(
edited
)
11
Never
Not a member of Pastebin yet?
Sign Up
, it unlocks many cool features!
Username: @J15UNG5PLU5H13

Name: Kayla Kim Taeyeon

Stage Name: Katy

Nicknames: KT, TY, Kay, Yeonnie

Face Claim: Jennie (Blackpink)

Backup Face Claim: Heejin (Loona)

Company: YG Entertainment

Backup Company: Pledis Entertainment

Age: 18-19

Birthday: January 3, 1999

Birthplace: Kyoto, Japan

Blood Type: O

Height: 169cm

Weight: 49cm

Nationality: Korean

Ethnicity: Korean/American

Personality: She's a really

Background:

Trivia:

Predebut Activities:

- Modelled for Brands such as Stephen Mayors.

- Busking on the streets of Kyoto.

-

Self Evaluation:

Rap: 8/10

Vocal: 9/10

Dance: 8/10

Message to Fans: Annyeong! Thanks for all your love and support! I promise to do my best for all of you! Fighting!

Message to Co-Trainees: Annyeong! I wish you all the very best of luck and we won't know how Long we'll stay so let's make the most of it! let the best trainees win!

Introduction: " From the K to the T! Katy Imnida! "
RAW Paste Data
We use cookies for various purposes including analytics. By continuing to use Pastebin, you agree to our use of cookies as described in the
Cookies Policy
.