Sign Up
Login
API
FAQ
Tools
Archive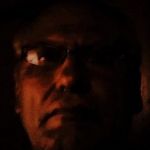 restoring felon rights
pmichelreichold
Nov 1st, 2016
77
Never
Not a member of Pastebin yet?
Sign Up
, it unlocks many cool features!
Re: restoring felon rights

Dear Editor:

One of the purposes of the criminal justice system is to rehabilitate criminals and turn them

into responsible citizens, right? So why do we not automatically restore the rights of convicted

felons after they've completed their sentences?

We automatically took away their rights; we should give them back the same way.

Sometimes former criminals don't have the best reading skills in the world. They might not be

able to make it though the paperwork on their own. Yes, I know, that's what attorneys are for.

But sometimes former criminals don't have money for attorneys. People could be denied rights

restoration not because they are not rehabilitated, but because they have trouble reading or

lack money. As long as the process is not automatic, some people will be unfairly excluded from

the process of rights restoration.

Since members of minority groups are more likely to lack the funds to hire an attorney than

whites, they might be excluded from the process disproportionately to whites. Might the process

not seem to be discriminatory?

Automatic restoration eliminates these problems. Other states have already found the process

workable. Let's make rights restoration automatic upon completion of sentence.

Sincerely,

Philipp Michel Reichold
RAW Paste Data
We use cookies for various purposes including analytics. By continuing to use Pastebin, you agree to our use of cookies as described in the
Cookies Policy
.