Sign Up
Login
API
FAQ
Tools
Archive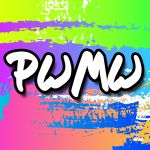 Antoshi Ki sensing
PWMW
Apr 28th, 2019
(
edited
)
15
Never
Not a member of Pastebin yet?
Sign Up
, it unlocks many cool features!
(Intervention, Chapter 3)

The duo smiled at each other. Afterward, Antoshi came to a halt, sighing heavily. "I suppose we should head back now. It's gonna take forever for us to get back to the hotel at this point and—" the boy stopped suddenly, his eyes widening in shock and horror. "His energy," he remarked, trembling. "I … I can sense it!"

Fireball was equally as shocked. "Are you sure it's not Serenity again?"

"No, I'm definitely sure. It was there for just a second, but the pressure being giving off, it's corrupted. It's … rotten, just like what I sensed from him before. Latoshi is nearby, …" he turned and pointed in the direction of the beach on the west edge of the city. "That way."
RAW Paste Data
We use cookies for various purposes including analytics. By continuing to use Pastebin, you agree to our use of cookies as described in the
Cookies Policy
.