Sign Up
Login
API
FAQ
Tools
Archive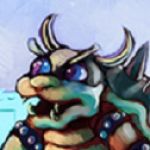 Anonfilly's quest for bits
Erf1111
Jun 13th, 2017
(
edited
)
882
Never
Not a member of Pastebin yet?
Sign Up
, it unlocks many cool features!
>"So yer saying, if we dance around in these outfits. Stallions will give us bits?" A confused Applebloom, in japanese schoolgirl attire, complete with apple panties, said.

"Totally, trust me. We'll have enough bits for that field trip by the end of the day"

>You were smirking, with your beautiful mane, cute face, and green striped panties. You'd have this in the bag.

>"I dunno, this seems pretty awkward. It feels wrong for some reason" Scootaloo said as she gave a slight tug at her lightning marked panties.

>"Yeah, who even wears something like this?" Sweetie Belle complained.

>You rolled your eyes at them, of course fillies of little mind wouldn't get the concept.

"Trust me, Stallions love this stuff. they find it...."Cute". We just dance and shake our booty, ask for bits, and they'll throw em at us to dance some more."

>"Something about that seems wrong." Sweetie Belle speculates.

"Hey, do you three want to lose to Snips and Snails? Their magic act is freakin' terrible and ponies are tossing bits at them anyway"

>"Ah think that's because they feel sorry for em" Applebloom remarks

>"Yeah, it was pretty bad. I gave them a few bits to help them feel better about it" Scootaloo says as she fixes her skirt.

>.....

>You all look at her with a grim expression

>She just shrugs and says "What? It was pretty bad, you know"

>..dammit.

>You go over to the door and start knocking as you look at Scootaloo with scrutiny.

"We're trying to make money Scootaloo. Not give it away! Now everypony look alive, it's time to make some cash!"

>The door opens

>A stallion emerges

"Ok now!"

>Scootaloo hits the button on a boombox

>It starts to play hip hop

>The three fillies start to dance and shake their booty around with inexperience,. The stallion just looking on in confusion.

>You however, had enough knowledge to know that grinding your butt along his leg should get him to give up those bits.

"Heya, you like our dance?"

>The Stallion just gave a low "uhhhhhhh"

"I knew you would. If you give us your bits. We'll dance for you some more. And maybe.."

>You whisper in his ear

"Give us a ton of bits, enough for our field trip, and I'll let you take a peek under the fabric. If you know what I mean."

>You turn and wink at him

>The Stallion just looks around, confused, then looks back at you "Where are your parents little filly?"

>You start getting close to him again. cuddling your head on his chest as you give him bedroom eyes.

"You can be my daddy if you want~"

>"Ok, this is weird. Whatever you girls are selling. I'm not buying." The Stallion goes back inside his home. Slamming the door.

>.....FUCKING!

"HEY! YOU GET BACK HERE! WE SPENT 30 BUCKS ON THIS BOOMBOX! THE LEAST YOU COULD DO IS COP A FEEL SO I COULD EXTORT YOU FOR STATUTORY RAPE!"

>DAMMIT! WHY DID YOU HAVE TO LIVE IN A WORLD WHERE PONIES HAVE SATURDAY MORNING MORALS AND NO ONE IS A FUCKING PEDOPHILE!

>NOT ONE GODDAMN PONY IN THIS TOWN WAS A FILLY FIDDLER! HOW WERE YOU SUPPOSED TO MAKE CASH?!

"...Great, I'm thirty bits down and no closer to my goal. Ok girls, let's try another.....girls?"

>They were gone, their outfits on the ground. As you looked around. You could see them buying ice cream from an ice cream vendor. They were sweaty from all the booty dancing and needed ice cream to cool down.

"TRAITORS! SPENDING YOUR MONEY ON ICE CREAM! IDIOTS! WE NEED THAT CASH FOR THE FIELD TRIP AND-"

>"Anon?" A voice says from behind.

>You knew that voice. that boyish voice of naivety

>You stopped your yelling and turned around to see Rumble, who looked at you with love and pity as he held out a few bits.

>...a few bits

"What's that Rumble?"

>You say, annoyed from the fact the CMC ditched you

>"It's some bits. I heard you were really low on bits. So I thought I'd give you some" He started blushing

>....he liked you. You could use this.

"I see....So Rumble"

>You bring your face close to his, and start rubbing the side of his stomach with your leg.

"How much do you have, exactly?"

>"U-um..e-enough for the f-field trip. But erm. It's my savings for a-a limited edition Saddlerager card" He was sweating, blushing, he didn't seem to know what to do.

"Really? Tell you what little colt."

>You touch your nose with his

"Gimme your savings and I'll Saddle your Rager with my limited edition virginity."

>"I-I-I-I" Rumble was without words

"Yesssss~"

>You whisper sultrily in his ear

>"I....Don't know what that means"

>Wut?

"ARE YOU SERIOUS?!"

>How could anyone be that dense

"I'M OFFERING YOU SEX FOR CASH! MY VIRGINITY FOR YOUR BITS! HOW COULD YOU NOT KNOW WHAT I MEAN?! USE YOUR BRAIN! THIS IS AN OFFER ANYPONY WOULD TAKE! I'M A SWEET INNOCENT LITTLE FILLY LOOKING FOR FUN SO I CAN GET THAT FIELD TRIP TO CANTERLOT! I NEED THAT TRIP, RUMBLE! I NEED TO BE ABLE TO SHOVE MY BAT DOWN LUNA'S PUSSY FOR SCREWING WITH MY WET DREAMS! THOSE ARE SACRED AND NOT TO BE CENSORED! DO YOU UNDERSTAND ME?! I'D GIVE ANYTHING JUST TO HAVE ENOUGH BITS RIGHT NOW! NO QUESTIONS ASKED!"

>"Finally, I was waiting for you to say that, Anon"

"..Really? I had to spell it out to you?...Well fine, lets go to your house so I can Pomf you and show you what we're gonna do on your bed"

>Rumble shrugged, confused "I...umm..I didn't say anything"

>....wha?

>"I did, now come along Anon. We have things to do"

>You felt your tail being yanked by a magical force. Next thing you knew, you were being dragged.

>By looking back, you could see it was that sadistic monster. Twilight Sparkle

"WHAT ARE DOING?! LEMME GO!"

>"Nope, you said you'd give anything. That includes your virginity you know. It took a couple of months, but finally, I can conduct my morally bankrupt experiments without any guilt whatsoever" Twilight said with a smirk as she began to drag you back to the castle.

"I DIDN'T MEAN YOU, YOU DUMB HORSE! I MEANT RUMBLE!"

>"To be specific. You said it was an offer that anypony would take. AND that you'd give anything. So I'm taking your offer, your virginity, and in return. You'll have your bits" Twilight said with a satisfied smirk

"I SAID..wait, so you're gonna pay me?"

>"Mhmmm, You can handle tentacle rape, can't you?" Twilight giggled

>...Tentacle rape? Huh..

"That doesn't sound so bad. It's just going to ravage my body with silky smooth tentacles, right?"

>"Oh no no. These tentacles are the vines from the Everfree forest. I like my tentacles to be more organic. Better for the environment"

>Well...that still didn't sound so-...wait

"...You mean the thick hard ones with the spikes?"

>"Mhmm! Those are the ones"

>You quickly turned and tried to dig your hooves into the ground to stop Twilight's pulling

"HELP! HEEEEELP! I DON'T WANT TO USE TAMPONS YET! HEEEELP! ANYPONY!"

>But noone paid attention to your cries as Twilight, Under the validity of your own word, dragged you into her rape castle for spiky hot dickings.

The end
RAW Paste Data
We use cookies for various purposes including analytics. By continuing to use Pastebin, you agree to our use of cookies as described in the
Cookies Policy
.
Not a member of Pastebin yet?
Sign Up
, it unlocks many cool features!