Sign Up
Login
API
FAQ
Tools
Archive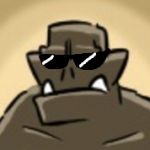 The Sum of Her Parts (Kikimora Greentext)
AnonMD
Jun 18th, 2015
(
edited
)
3,083
Never
Not a member of Pastebin yet?
Sign Up
, it unlocks many cool features!
Foreword: The greentext below this contains self-mutilation, so if that kind of thing upsets you, you might want to close it out.

Remember to always love your kikimora (or any other monstergirl) for who she is, and not just what she looks like.

And thanks to latenight for providing images.

~Updated to test the new scraper. I'll see you all next year <3~

==========I am in no way or form responsible for any feels felt beyond this point, you were warned==============

>a kikimora feels inadequate upon seeing her master jerking it to human girls

>gets an idea, though it makes her uneasy

>buys an electric feather plucker and brings it home one day

>she strips down, sets her maid uniform away as to not sully it with what's sure to happen

>she hesitates when the machine whirrs to life, hand trembling as it approaches the rapid-spinning wheel

>the idea of plucking the rest of her feathers made tears run down her face, shaking uncontrollably

>her hand made contact with the machine, being tossed around like a doll inside a washing machine

>sickening pops from her wrist echoed through the room

>still in place, but bruised

>she dreaded the idea of putting her tail inside, at first

>she came to work the next day, bandaged but willing

>she was dusting some shelves, when something screamed below her

>her master was repulsed at the featherless tail, and shooed her away

>she was heartbroken, and stopped coming in for some time, shaken by his words

>one day she was in her room, staring at a mirror naked with a hacksaw in hand

"Master loves human girls... he'll only love human girls..."

>she looked down to her naked bird legs and the de-feathered tail she kept trying to hide under a long skirt

"Master... would you make love to me, if I only had my human parts left?"

>her teeth sank into her lip as the hacksaw bit deep into her thigh

>no amount of medicine made it stop hurting, not even the idea of her Master's love

>Master anon got a call from Maid Services, regarding an incident with his former maid

>he arrived at the hospital, more out of pity, since she had been his maid for several months, and had some sort of remorse for kicking her out

>he arrived at the Psychiatric Ward, a solitary block specifically for self-inflicted injuries

>she was laying in a bed, her maid uniform hanging on the opposite wall

>her hospital gown did little to conceal the patchwork of gauze covering her mound, but more noticeable were the two stumps where her legs used to be

>When she heard the knock on her door, her face lit up

"Master! Are you going to take me home today?"

>she was deemed a hazard to herself, and would spend the rest of her life in psychiatric care. But it was worth it to see her master look at her with anything besides disgust, or so she thought

>though her face lit up every time master anon came, she knew it would never last deep inside

>every time she asked him when she can come home, he always told her she can't yet

>something about getting the house being remodeled

>Master would never lie to her, so she believed him

>she wanted to believe he would have a place for her, even after Maid Services terminated her contract for medical concerns

"Oh... I understand! I hope I can come home soon, master!"

>she recited those words every week, hoping the next would bring her back into her master's home

>but some nights, in that padded room, she realized it may never be

>she told herself no matter what, Master would never lie to her

>even if the truth would hurt, he would never betray her

>It was one night, seven or so months later, that master stayed in that lonely cell with her

>He was quiet, occasionally glancing at her bandaged thighs or her covered wrists

>without warning he laid next to her, pulling her soft head into his chest

>words escaped his mouth, into her feathery ears

"Please forgive me, I'll bring you home as soon as you're better."

>it was far from the last time he spent the night with her

>at first twice the next week, the next was every three

>soon he began to sleep with her daily, the hands she wanted around her finally came to be

>the former kikimora, inspired by nightly visits from her Master, started going to therapy

"It's all for master... he'll be impressed when I prove I'm sane!"

>she told herself each day, sitting with other girls who had harmed themselves

>the physical therapy was even harder, some days walking with pegs on a treadmill

>others, crawling on her arms that remained sore even a year past her admission

>but master came to her side every time, holding her by the waist when her arms faltered

>they were so warm, just like his love

>she had what she longed for

>the big day came

>a courtroom with a single judge, her supervising psychiatrist, and her beloved master

>he was holding her hand

>and she was really wet at the feeling of his fingers interlocking with hers

>the psychiatrist gave their report, remarking how much of a rebound in her condition those nightly visits had

>the judge nodded in agreement, stamping a paper before passing it along to the doctor

>Sane

>the kikimora's eyes water at the lettering before her

"I'm sane! I can finally go home!"

>It was several more months until her physical therapist cleared her for release

>they took moldings of her stumps to make prosthetics, but it would be quite some time until they were finished

>Master anon insisted on taking her home the day she passed her exam

>She wasn't ready for him to carry her in his arms back to his car

>the release papers were fairly cut-and-dry: Monitor her for any signs, keep her in high spirits, and to bring her into emergency if she hurt herself again

>but included behind the papers was a pack of condoms and a note

'Pregnancy is inadvisable until she adjusts to her prosthetic limbs, but giving her at least three oral loads daily should boost her recovery.'

>That fucking fox was probably cackling smugly from her office.

>but Master knew what he was doing that night

>She arrived at his home like a newlywed wife in his arms

>He set her on his bed, the one she would fix until every corner was tight

>she smiled as she raised the gown, presenting a bald mound glistening with her love before him

"I've been waiting for you, Master."

================================================================================================================

images (credit to latenight)

http://imgur.com/a/3LwRp#0
RAW Paste Data
We use cookies for various purposes including analytics. By continuing to use Pastebin, you agree to our use of cookies as described in the
Cookies Policy
.