Sign Up
Login
API
FAQ
Tools
Archive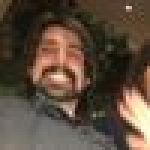 12/10 Making a Ratling Rat
JWaldman
Dec 11th, 2019
(
edited
)
25
Never
Not a member of Pastebin yet?
Sign Up
, it unlocks many cool features!
Task says, "Fancy."

Riley Howard says, "Thank you, thank you! You can sit, I'll send out a bird."

Teodor Einar asks, "This about the usual business?"

Caesar Fantasia says, "Yep."

Teodor Einar asks, "Something new?"

Teodor Einar asks, "I mean, new development?"

Riley Howard says, "We're apprehending her as soon as she replies to my message and handing her to the Watch."

Teodor Einar asks, "Oh. That's all?"

Riley Howard says, "Mhm."

Teodor Einar asks, "No interrogation techniques?"

Riley Howard exclaims, "Ah, well, I couldn't find any Truth potions!"

Teodor Einar says, "I suppose the Watch is better suited toward interrogating anyway."

Riley Howard says, "The Watch can handle it better than us, anyway. We'll work on it with them."

Teodor Einar says, "Or the Order."

Teodor folds his arms and slouches on the comfy chair.

(Teodor Einar)

--------------------------------------------------------------------------------

Teodor Einar asks, "So I assume our pal here knows it all?"

Teodor motions to Task.

(Teodor Einar)

--------------------------------------------------------------------------------

Riley Howard exclaims, "Yep!"

Teodor Einar exclaims, "Ah, good!"

Teodor Einar says, "I'm Teodor."

Teodor Einar says, "Man. I should've just came here later..."

Teodor takes some cold tea. Siiiiiiips.

(Teodor Einar)

--------------------------------------------------------------------------------

Riley Howard says, "Ah! If you want, I'll send you a message when Iggy comes back from finding Terra."

Task would take a dreg from his hip flask, nodding firmly as he waited in silence while puffing away at his corncob pipe. This wasn't his first stake out after all. He only wished he'd brought steak. Or stakes.

(Task)

--------------------------------------------------------------------------------

Teodor Einar says, "Mmmm..."

Teodor Einar says, "I suppose, sure! I just need to get a word in with Holly, that's all."

Riley Howard exclaims, "Right, then. Like the wind, Teodor!"

Teodor Einar exclaims, "Yeah!!!"

Teodor Einar exclaims, "I'll be back!"

Caesar Fantasia says, "Ugh."

Riley Howard says, "Iggy may have to enter the sewers, if she went down there. ."

Soon enough, Iggy the Hawk returned, landing on Riley's arm. He'd offer the bird a nod and hand it something to eat. Proceeding this, it'd fly towards the hot tub and simply rest atop the water.

"She should be coming."

(Riley Howard)

--------------------------------------------------------------------------------

Caesar Fantasia says, "Nice. "

Riley Howard says, "I'll wait outside the room."

Riley entered the room, walking rather casually as he brought the woman around the divider. After doing so, his form blurred, shifting towards the door at speeds nearing one-hundred miles per hour.

Click.

The door was locked.

(Riley Howard)

--------------------------------------------------------------------------------

Terra walked in the room trusting Riley, admittedly absent minded from the jog there. Upon seeing the watch she felt unease, knowing full well some where in the syndicates pocket. She still trusted, none the less, that it was going to be fine, even doing nothing when the man bolted for the door. Instead of attempting to stop him, simply sighing.

"So you wouldn't happen to be here for a bad reason would you?" Her eyes lingered on the city watch.

(Terra Brightwood)

--------------------------------------------------------------------------------

Caesar Fantasia says, "Tsk."

Task would comfortably cross one plated leg over the other with an idle puff of his corncob pipe, tired brown eyes falling down to the nearby tea cup before he'd remove a dusty bronze flask, pouring a drought of brandy into the tea before taking a thoughtful sip from the drink with a sigh of contented relief. As commander of the city watch, one had to take the small pleasures in life when they could, this was the way of things.

"Bad reason? Why, I'm simply here to enjoy a drink in good company with close companions in the spirit of civic duty. Now, young miss, why exactly do you believe I'd be here...for a bad reason?"

(Task)

--------------------------------------------------------------------------------

Brightwood played the game of politics many a time before, though often in a position of significant less pull. Which is to say a lot, cause the situation, should it turn poor was no where close to her favor even still here. The water magi stretched and yawned, moving to take a seat at the table. If this was the moment she got caught, it was going to be with dignity. Her legs crossed and she curled her hair, chuckling lightly before replying.

"No reason. Just got to check the bases, don't want to be walking blindly into a horrent nest." Her voice was clear and direct, like a trader. Habits learned from family. "I don't believe I've met either of you officially, let me introduce myself, instead of making myself embarrassed in front of such esteemed men." She bows. She hadn't done this since she was acting as vassal to that Free Lord. "I'm Terralia Brightwood, Recruit of the Thunderbirds, retainer of House Pelleaux, and intermediate water magi." A friendly grin spreads on her face. "What is it I can do for you?"

(Terra Brightwood)

--------------------------------------------------------------------------------

Teodor Einar exclaims, "Thanks, hah!"

Riley Howard exclaims, "No problem, no problem!"

[00:34] Caesar just stays quiet, simply offering Terra a nod.

(Caesar Fantasia)

--------------------------------------------------------------------------------

Teodor takes a seat at the table, looking a little exhausted. He ran here? What a chump.

(Teodor Einar)

--------------------------------------------------------------------------------

Task would take a light sip from his cup as he nodded respectfully to the young woman, puffing away idly at his corncob pipe as he tapped with a smile at his chin with his calloused finger, blowing a cloud of minty smoke up towards the rafters of the cozy room as he leaned back in his chair with an idle clank of his plate armor. The bald commander would glanced over Terra for a time with his tired, brown eyes before offering a wide, missing toothed, and overall warm smile to the woman with a respectful bow of his head.

"I am Commander Task of the Royal Osronnan Constabulary, I can understand your potential concern. The city is ripe with treachery and criminality these days, a wanton hive of villainy and deceit that requires all the diligence the city watch can muster to pursue."

The bald commander would cross his right sinewed arm over the purple plate of his cuirass and the navy wool of his cloak, dipping his head briefly before taking another thoughtful sip from his tea cup. Brandy and tea made the world go round, as it were, one could not forget their regular dosage.

"A pleasure to make your acquaintance Miss Brightwood. What inspired you to join a band of worthy swashbucklers and adventurers like the Thunderbirds? And do you serve Lord or Lady Pelleaux, I'm more familiar with the former than the latter."

The commander's tone was dutiful, but not unkind.

(Task)

--------------------------------------------------------------------------------

Teodor takes a cup of lukewarm tea from the table and just sips it absent-mindedly while Task speaks.

Once he's done, he interjects.

"Ah, this is Terra? I've got to say, it gets a little confusing... keeping track of all the new members. In fact, I didn't even realize that one of my closest good friends Holly was now in the company." He rubs his face and grimaces. "We're expanding too fast..."

At this point, he's just talking to himself.

(Teodor Einar)

--------------------------------------------------------------------------------

Terra, quietly, and unabashedly took a glass from the table and filled it with tea, sipping at and then blowing on it when realizing it's too hot. Her posture and tone relaxing as bit as she senses the more casual atmosphere. A nod would follow Task's comments on corruption. Terra knew all too well. Maybe that was the intent of this meeting.

A hand waved and swirled the tea about, her finger making circles in the air as she dropped sugar into it. Being a water magi had it's benefits. After properly sweetening it, Task was finished speaking.

"I didn't have a lot of places to go at the time, and Riley took me in after hearing my situation and I've been working for him since." She sipped from the tea, sighing afterwards, enjoying the heat and taste of it for a moment. "Now as for Lady Pelleaux, we just met last night. I ran a survey for her, collecting information from the people to better allocate the Pelleaux fortune to city needs." She nodded almost sagely, proud of her contribution.

She would later find herself surprised she said it but Terra went on to say, "I think Lady Sofia means well, truly."

(Terra Brightwood)

--------------------------------------------------------------------------------

Task would take another long sip from his brandy and tea with a contented smile, enjoying the warmth of the bitter brew, the interweaving of the caffeine and alcohol in a pleasant stimulation to his otherwise stress addled mind, the simple things in life that brought pleasure. The bald commander would gross one greaved leg over the other as his tired, brown eyed gaze held upon Terra, hearing her chatter with a genial smile as he watched the tea mixed by the efficiency of water magic.

Truly a useful talent. A shame the watchman's own energy magic was only useful for handcuffs and lighting cigarettes.

"You didn't have a lot of places to go at the time? You seem rather capable as far as young women go, what reason would you have to be limited on options? What sort of situation if you don't mind me asking."

The bald commander would nod steadily, taking a long puff of his pipe before blowing another cloud of minty smoke over his shoulder, sipping his drink again to allow the smoke and liquor to interweave in a fragrant taste.

"As for the matter of Lady Pelleaux, that's a respectable venture. I'm certain she can always require more hands-on aid."

(Task)

--------------------------------------------------------------------------------

Riley sat at a different table, cross-legged atop one of his more plush, velvet pillows. He was nursing a glass of gin, looking over the papers on the table. As the pair at the table discussed, Riley distanced himself from the conversation, sorting through the guild's paperwork and the like.

It was only after a few minutes into their conversation that he'd look up towards Terra, primarily at the mention of House Pelleaux. "You should have told me about Sofia." he'd mention rather idly, looking back down to his papers as he polished off his glass, setting it upside-down on the table.

He didn't seem all that fussed, truthfully. Task was a superior officer in the watch and held much more sway than Riley himself. Any interjections from himself would be pointless.

(Riley Howard)

--------------------------------------------------------------------------------

Teodor remains quiet, staring at the cup of tea in his hands, growing increasingly-colder by the minute.

He seems lost in his own thoughts, for now.

There's a faint smile on his face. There always was. But there's also a deep, hidden pain in those pale blue eyes. Something that made him seem distanced, even though his face was warm and his body language was relaxed.

(Teodor Einar)

--------------------------------------------------------------------------------

Terra drank in the room as she drank her tea. Humming a bit as the room chattered until it rotated back to her, then not actually saying anything because she zoned out. Then she snapped back, all the situation coming to her. "Ah" she said to no one in particular. A hand lifted and twisted, tea coming out of the kettle and into her glass, a unneeded display, but she didn't feel like picking up the kettle. She sighed, this was going to be a rough one to explain herself out of.

"I was fresh to town, an event with family left us separated, I served a Free Lord from Sudbury for a bit, and then after leaving him, I was kind of at a loss of what to do. So I came to this Company for work. I've honestly should've been doing more, but I've been trying to assist House Pelleaux and a friend of mine lately."

(Terra Brightwood)

--------------------------------------------------------------------------------

Task would raise an amused eyebrow, though he wouldn't judge with certainty for the matter of zoning out. He himself was regularly guilty of such a crime; the watchman's life was a tiring one filled with constant exploits of law enforcement, errant shenanigans, and doing his best not to fall asleep on his feet in the midst of patrol. A constable's duties were never done, after all, and especially so for their commander.

"A free lord of Sudsbury? That's a fancy name for organized crime, though I do like. Has a sort of ring to it, you know? Everyone says syndicate, criminal, anarchist, but that at least has a bit of...spice to it. Criminals ought to put more effort into their presentation, it adds to the story."

The bald commander would nod steadily as he continued to sip at his tea, taking a brief drag from his corncob pipe as he smiled warmly to Terra, bowing his head in respectful understanding of the situation, all facets of it.

"So how'd you end up working for the syndicate?"

(Task)

--------------------------------------------------------------------------------

Teodor cautiously eyes Terra, taking another fat siiip.

(Teodor Einar)

--------------------------------------------------------------------------------

Terra carried herself in the same way she did before. There was no indication that she was scared or excited, or for that matter even impressed. The cold eyes of an academic and merchant staring back at the nonchalant mention of organized crime. Task was right. The issue here was, was, Terra didn't lie. No matter of scanning of her face or behavior would reveal her lying, cause she wasn't. The Free Lord wasn't the syndicate. It was Sender Wolt.

"Wolt? Wolt isn't the syndicate. He's just a guy who saved up a bunch of money for a coat and helps the poor kids with stuff." Smooth as silk. Her dance was just starting. "I mean, I'd believe it if he got tied up with them at some point, as do most Sudbury big boys. All we did was try to help people there, and honestly, if you manage to stay away from the shadier ones, there's some good people down there!" She smiled, a coy attempt to change topic light heartedly, as one does when falsely accused of something.

(Terra Brightwood)

--------------------------------------------------------------------------------

Riley Howard exclaims, "From there, you gain power via RPing!"

Task would smile with pure amusement and satisfaction at the woman's straight face, a remarkable utility all things considered. He respected someone that could make it through the depths of a high pressure scenario without skipping a beat, and it was clear that Terra had what it took to manage such. The bald commander did not seem disdained or disconcerted by her answer, perhaps he expected such.

"Sender Wolt, a real charmer. I know of him, fine dweller of Sudsbury, savory citizen of civic duty and respect. You're right you know, it's a real shame that so many poor people get wrapped up with criminal scum because they don't have other options. Hatred of the class system, Rhoynish resentment, broken hearts and broken pedestals, it's generally quite a tragedy. Yet, criminality must be punished in a just society, should it not? It is what separates us from common beasts, we have law and order to protect those that require protecting."

The bald commander would take a long, thoughtful drag from his corncob pipe, blowing a cloud of minty smoke up towards the rafters of the room once more as he nodded politely to Terra again.

"You didn't answer my question though. When did you start working for the syndicate? Deflection isn't a valid response, though admirable."

(Task)

--------------------------------------------------------------------------------

All she could do after being sought out more was laugh, a hearty chuckle coming from her. He really thought this was as simple as repeating the question. Standard guard stuff. She seen it all around the world during her travels, hell, she was surprised the other one wasn't knocking things off the table and yelling at her. It was some sort of government ran militia that killed her father, she didn't have a good taste for pigs. The laugh ended and she took a drink from the tea, answering with a faux-amusement of someone accused of crime they didn't commit.

"I'm not sure. Are they hiring? I'm not really free, but perhaps if they contract me I can start soon." She shrugged. "I'm not interested in criminal activity though, so I guess they'll have to wait for me to get fired from my current two contracts."

A glare would go towards the rest in the room. Confused at the nature of the moment. Was this a set up from the beginning, or is this still just an investigation?

(Terra Brightwood)

--------------------------------------------------------------------------------

"If they pay better than the watch, I might have to inquire myself. How else can I afford all the latest and greatest cheeses?"

Task would smile with amusement as he took a long sip from his tea cup, nodding steadily as he flashed his missing toothed grin to the young woman filled with warmth and geniality. The bald commander appeared to be non-plussed by Terra's responses, in fact, it was arguable that he was quite amused by them. It likely came with having to deal with so many criminals who immediately reached for their blades and lunged to the attack; the watchman certainly didn't mind drinking a bit of brandy and tea to kill an otherwise relaxing evening.

"A shame truly, they'd be missing out on a fine conversationalist with clear grasp of rhetoric. Why, we've managed to enjoy our tea back and forth for a good while now in cheery company, despite the fact that you know exactly why I'm here. Truly, the level of professionalism you've displayed is admirable, I have no doubts as to why you've acquired the positions you have, those to which you retain are lucky to have you Miss Brightwood."

The bald constable would nod, taking a long drag from his pipe as he leaned back cozily in his chair, using his watchman's cloak almost like a makeshift blanket as he did his best to recline and relax.

"...However, I didn't, sadly, come here for tea. I've arrived because your companion has told me of your revelation. The jig is sadly up. I ask a third time to make good conversation; when did you join the syndicate?"

(Task)

--------------------------------------------------------------------------------

Seeing as their true intentions were revealed, Riley would calmly set his papers aside, watching Terra with rapt attention as he stood up. Riley made his way into his bedroom, fishing out an object that he had previously thrown in there, being a mask.

It was brought out to the sitting area a moment later, and set on the table. "I'm sorry, Terra, but we've received noticed from a credible source that you've decided to backstab us." He'd smile. "I can't have that, unfortunately. I told you when I let you in, I couldn't trust you fully."

(Riley Howard)

--------------------------------------------------------------------------------

Teodor, after all this back and forth, was beginning to feel weary.

Was this girl actually a member of the Syndicate? He began to doubt that himself. That was the whole reason they were all here, yet, somehow... just going in, assuming her guilt immediately, felt wrong to him.

Anyone paying him any attention might notice that he's purposely avoiding eye contact with Terra. There's a contortion in his face. It's guilt. Or, perhaps, sympathy. He has a terrible poker face.

Both.

He would make a lousy interrogator himself. He was too sympathetic, even with suspected terrorists. Too soft.

The tea cup in his hands shakes a little. Even as Riley chimes in, his face and posture do not change.

(Teodor Einar)

--------------------------------------------------------------------------------

Tch. Terra bit her lip, a habit she hadn't shown in a while. It was clear now, this wasn't an investigation, this was a preplanned operation. Terra, no, Pell, Pell was screwed. Or were they? She glared at the others around the room, reading the environment. Riley may have a mask, but it proved nothing. It was his word against hers, there was nothing proven here. She shook her head with faux-anger, outrage of the noble type. It would play with the audience well.

"You think it's appropriate to lock a woman, active member of the community, and retainer of a noble house, in a room and accuse her of treason to the state?" She scoffed. "That mask means nothing to me, it's definitely from one of those crazies from the syndicate, but having it is purely circumstantial," A wave of the hand motions "you of all people know Commander, claims of this manner are serious." Her eyes went to her nails briefly, over looking them before placing her hand back down. "I don't think it would be wise to charge me for such acts so boorishly, Commander."

She reached over, grabbing her tea from the table and taking a sip of it before looking at Riley; she was disappointed, but most importantly, she was confused; who told him she was preparing to betray him? She honestly wasn't. Not that it matter now, bigger games were being played. She could bury the lie spreader another day.

(Terra Brightwood)

--------------------------------------------------------------------------------

Task's gaze would fall tiredly upon Terra's visage as he took a long, thoughtful drag from his corncob pipe, allowing the minty smoke to hover in his mouth for a time with a flash of his missing toothed grin before he blew yet another cloud of minty smoke up towards the rafters of the room. The bald commander would take another sip of his brandy and tea before deigning to respond, enjoying the finer things in life when he could.

Even as commander, the pay wasn't so much that he couldn't enjoy a bit of free confections.

"Of course it's appropriate. Justice is blind, and all people regardless of status, wealth, race, or creed are equal before the law. I appreciate the faux outrage, it does add to the drama of things, but this actually falls directly under the mantle of my responsibilities as the commander of the constabulary."

The bald commander would yawn lightly, cracking his back briefly against his chair with audible pops of his spine as he nodded firmly.

"It could be hearsay. Plenty of masks in the city, no reason innately to believe that this is yours. When there's a degree of confusion amongst the possibility of a crime, it often falls to the upper echelons of law enforcement to determine if there is enough probable cause for arrest."

Task would take another sip of the brandy tea. It was good.

"But this whole chat of ours? The friendliness, the professionalism, the lack of shakiness, it's very good. High quality stuff. You'd have convinced almost anyone else, but I don't have a sweet tooth. I think you're guilty, and that's why I'm here. Why I've been here the whole time. I wouldn't have followed the lead of our afroed companion and this dear scarf fellow otherwise."

The bald commander would yawn lightly, rubbing at his tired, brown eyes with a flash of his missing toothed smile.

"I'm used to bad press, that just comes with the position. Arresting a woman who might have potential ties to the syndicate might make a few bleeding hearts crusty, but as far as business? Nothing would change, boorish or not. I think you're a smooth talker amongst the best of them, and I've enjoyed our chat."

Task would offer the girl two finger guns, tea set down with a nod.

"Now, we can go through the whole process of the jail cell, the interrogations, the head aches, might be the radiant will try to lop off your head to make another example like he did the dojo master. Frankly not my cup of tea, I know criminals aren't inherently bad people all the time; many simply find themselves in bad situations they can't help but be compelled into."

The bald watchman would sigh lightly, bowing his head to Terra with a light frown.

"If you make a confession, and inform upon the syndicate though? I can make sure your charges are waived, your duty to your house and guild allowed to remain assuming both find such acceptable. I am willing to give you a shot to make this right."

(Task)

--------------------------------------------------------------------------------

Once while it was raining, and Terra was young, she slept in the back of her father's cart. The night had been long and sleep didn't find her well, waking in early hours. The rain still poured, light dancing in and out of the clouds. Her father was not to be seen in the cart, rather with further exploration, found outside, smoking a pipe and talking to a customer of sorts. Terra went back to sleep. When she awoke her uncle informed her that her father died, the things her father did in life, and that they were on the way out of the country they were trading in.

It wouldn't be long after her uncle disappeared from an unknown cause in the wilds of Esshar.

She knew what she did was illegal and wrong. There was a tear in her though, something deep. She imagined this is how her family felt. All of them were academics and philosophers, magis and tradesmen. The Pelltini caravan family. She wasn't sure of their origins past her father and mother. Her mother being someone she never got to know, was a Brightwood, a water magi from the wilds, she didn't ever have the chance to do anything wrong, at least Terra never heard of it. Her father's family though.

The story she heard was her father practiced dark magic and got torn between a pursuit for power, and a pursuit for his ideals. Her other uncle who died long before her father, died because of being torn between romance and work. She had to pick something. She couldn't get torn apart like them. She had potential for magic, and she just started her contract with the family she was most interested in within Esshar.

The idea of turning the others in though...

Not all of them were bad people, but some of the good people, they didn't have the syntax she did, they'd likely be killed.

She sighed, a long hearty laugh coming after. The slick was up. Terra was a professional, that much was true, but she didn't waste energy when not needed. She wiped her eyes from laughing.

"Fuck, you're good at this you know that right?" Another chuckle. "You got me. Clean cut Commander, well done." A golf clap plays out from the magi. "I appreciate all the compliments." She flashed a toothy grin. "They never appreciated my wit. Clods were always more interested in exploding rats with blood magic or brooding in the training room." She picked up the mask, putting it on. In that moment becoming Pell, the "Fallen Pelleaux."

"What a corny disguise huh?" The mask made her voice ring out metallic, obscuring her voice, the silver reflecting the Commanders stare. "I was trying to send a message with it. You know, like, look at yourself!" She shook her head laughing as she took it off, placing it back on the table.

A smile and wink went to the noble looking fellow at the table. One of the officers of the guild. She played him pretty well, it made her amused. She then stared back at Task.

"I'll do it." She said sternly. "They'll be coming to kill me the second they find out though." She giggled "I already left them a letter of resignation too, so they're looking for me." A hand ruffles her hair. "Hints the hair color change."

(Terra Brightwood)

--------------------------------------------------------------------------------

All throughout Terra's speech, he feels something swell within him. Where once, there was sympathy and hope for the girl, there was now anger and disbelief.

Teodor, at heart, was a child. He chose to believe the best of people. He did not like to presume guilt over innocence. He liked to give people the benefit of the doubt. He liked to hope. He hoped, very much so, that this was all some misunderstanding. That one of their own, a Thunderbird, was not in league with terrorists.

Even in the face of the evidence Riley produced.

Even against the Commander's own convincing words.

He believed she was innocent. Up until she just threw that disguise away like some article of clothing.

The young man clenches his fists. He can't bear to look at the girl. They've said almost nothing to eachother, but Terra in this one moment has hurt him more than any one other singular person on this entire world.

In this moment.

She took something from him.

There's a horrified look on his face. It's beyond disappointment.

(Teodor Einar)

--------------------------------------------------------------------------------

"I didn't become commander through bureaucracy when Commander Dunstan resigned, I did it because I was the best constable he had. I've gotten a lot of practice dealing with a lot of citizens and criminals of all different sentiments and shades. Long winded arguments are my expertise, you see, I used them often when hassled in Sudsbury during my patrols."

Task would nod steadily as he took a thoughtful drag from his corncob pipe, flashing Terra a friendly, professional smile as he bowed his head in a theatric manner, blowing a cloud of minty smoke over his shoulder as he rose with a light crack of his back.

"Fallen Pelleaux? You'll have to explain that one, I admit. It sounds fairly interesting, especially if you're secretly related to Lord Pelleaux, who is actually one of my constables. Funny how irony works."

The bald commander would nod lightly as he returned his cloak over his shoulder, nodding as he glanced across the room.

"We can arrange for you not to be murdered in protective custody if worst comes to worst; the syndicate no doubt has some heavy hitters, but that's why I employed people like Constable Cameo and Yuri. They live for a good fight."

The commander would glance about at the room as he took another sip of his drink, not wanting to waste a good beverage.

"We'll need everything you can give us. Where they hide, names that you know, anything that can help build us an honest case file is a step towards saving future innocent civilians from getting hurt."

(Task)

--------------------------------------------------------------------------------

"I'm not a criminal or citizen. I'm a foreign philosopher and academic magi that got caught in a political conflict, that frankly, though interesting, wasn't mine to participate in." She nodded sagely. Almost as if returning Task's bow. "Long conversations were a part of life while growing up in my family."

She stretched, letting the tension out, an almost cute yawn coming out of the teen girl. A intermediate magi, noble retainer, guild member, ex terrorist, ex trader, philosopher and free lance contractor at the age of seventeen. Sitting in a room of grown men playing the role of the clever organized criminal.

"The Pelleaux thing was a cover up for my identity, I didn't work for Pelleaux until after I left the Syndicate. I've always had a soft spot for their work in academic affairs, particularly some of the less favorable philosophical works of the lesser families of the house." She shrugged. "It was a way to divert attention to a noble family for suspicion while claiming to be a member of well renowned academic family. I was suppose to be one of the political talking heads, but they never let me fucking talk, imagine that?"

The tea, now empty, was stared at by Terra. It was a nice way to calm her nerves, and it was all gone. Shame. She conjured water into the kettle, pouring herself a glass, and then offering one to the Commander and Thunderbird.

"I would appreciate protection. The enforcers are powerful beyond anything I've ever seen. Certainly not philosophers or radical leaders by any means, but powerful, forces of nature, I've seen them do things I've never even read in books."

A long pause followed, putting punctuation to the statement.

"It'll take me a while to list all of this, do you want to do this now? Perhaps somewhere safer?"

(Terra Brightwood)

--------------------------------------------------------------------------------

Teodor ignores the offered water at first. But, it actually seems to increase his apprehension enough to cause him to violently stand from his seat.

He paces around the other end of the room, looking intense. Upset.

"If you're going to take her," he finally says. "I can accompany you both to the prison."

(Teodor Einar)

--------------------------------------------------------------------------------

"That does sound fancier than criminal or citizen, I'll give you that. I suppose I could see the benefits of participating in such affairs if academia is your line of work, gritty and direct experience in a criminal underground."

Task would snort, shaking his head as he nodded lightly to the woman, gesturing to Teodor with a nod.

"Strange that they wouldn't make more use of your argumentative ability, I'm certain the rhetoric preached at the Rhoynish festival was a more effective recruiting effort than the people who've been maimed in the streets."

The bald commander would prepare to depart, nodding lightly to both of the group with an idle rub of his eyes.

" The prison will be a safe place for now. I don't have a collar at the moment, so unless you do my friend, over there with the blond hair, we'll simply have to walk single file like some ducklings. There, we can get the documents filled out, information dispersed, and I can properly sentence you. You lead the way blonde."

(Task)

--------------------------------------------------------------------------------

Teodor shakes his head.

(Teodor Einar)

--------------------------------------------------------------------------------

Task asks, "Don't want to?"

Teodor Einar says, "No collar, on me. And probably not enough time for me to make one."

Teodor Einar says, "We walk, I mean."

Task says, "Indeed, we can handle that at the cells, then."

Terra Brightwood says, "I suppose some time in prison won't hurt me."

Task says, "I've heard it builds character."

Task asks, "More gritty academic study, eh?"

Terra Brightwood says, "I've heard people tend to rot there"

Task says, "Only the really sassy ones."

Terra Brightwood says, "Or get brought to slavery for the church"

Terra Brightwood asks, "How true is all of that?"

Task says, "...That I...don't think so? Sounds modestly illegal."

Terra Brightwood says, "Hints why it concerns me"

Terra Brightwood says, "Perhaps something to look into commander"

Task says, "That will not occur to you, but I will investigate it."
RAW Paste Data
We use cookies for various purposes including analytics. By continuing to use Pastebin, you agree to our use of cookies as described in the
Cookies Policy
.