Sign Up
Login
API
FAQ
Tools
Archive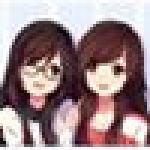 Untitled
LavenderTeapot
Mar 6th, 2018
(
edited
)
37
Never
Not a member of Pastebin yet?
Sign Up
, it unlocks many cool features!
╰ ADORE YOU ╮

username; DreamyTeapot

password; Seventeen Twice aka Twiceteen

╰ MANSE ╮

name; Joo KeyRa

other name; -

nickname/s; Fake Maknae

birthdate; 5 December 1996

age; 21

zodiac sign; Sagittarius

╰ PRETTY U ╮

birthplace; Busan, South Korea

hometown; Gyeongsangnam-do, South Korea

nationality; Korean

ethnicity; Korean

language;

- Korean

- Basic English

height; 162cm

weight; 49kg

blood type; AB

╰ VERY NICE ╮

personality; KeyRa is a really cheerful girl. She usually annoys her friends by calling their names over an over again. She have many friends, she usually calls three people in one day. Despite her being Cheerful an extrovert, she loves Listening to sad songs. She rarely listens to up-beat songs. Her friends sometimes wonder, she always gave the same reason, her brother was the same. She doesn't really gets depressed easily, so the others rarely see her crying.

background; She was born in Busan. She was very close with her Brother, even though they usually fights, they're still close. Her mom and dad usually fights with each other a lot. One day, her mother died because of a car crash, they were fighting inside the car. That still didn't change her and her brother's cheerful personality, even though they changed slightly. Her father realized what he did and quickly changed his Rude personality. They became close with each other, they play sports together, draw on each other's face, and more.

family;

Joo Chae Hyeon - 40 - Mother - Painter - 5/10

Kim In Hyung - 42 - Father - Baker - 8/10

Kim Myung soo - 25 - Brother - Photographer - 9/10

likes;

- Teddy bears

- Annoying the others

- Sad songs

- Going outside

- Taking pictures

dislikes;

- Loud music

- People scolding her

- Coffee

- Rollercoasters

- Dogs

hobbies / talents;

- Aegyo

- Imitating GOT7 Youngjae and Bam Bam

- Editing the other member's selfies

habits;

- Covering her face while sleeping

trivias;

- Has one older brother

- She uses aegyo to get what she she wants

- Others mistaken her as the Maknae because of her baby face

- She's scared of dogs

- She can't swim

- She pouts when she's hungry

- She's allergic to potatoes

- She usually makes creepy noises when she's tired

╰ DON'T WANNA CRY ╮

stage name; Moon

self-introduction; Hello!

own-fandom colour; Violet

own-fandom name; Midn!ght (Pronounced 'Midnight)

training years; 2 years

pre-debut activities;

- She usually covers girl group dances on her Youtube Channel, she wasn't very popular though

- She acted in a webdrama

- She was in Produce 101 but got eliminated really fast.

solo activities;

- She acted in a drama

- She was in a chicken CF

- She was in 'King of the Masked Singer'

how did she get into jyp?; Was casted when she was walking down the streets.

talent twin/s;

- Momoland Nancy

- Oh My Girl Arin

╰ CLAP ╮

slot; Like Ooh Ahh

back up slot; Knock Knock

face claim; Lovelyz - Kei

back up face claim; Oh My Girl Yooa

love interest; Seventeen - Wonwoo

back up l/i; Wanna One - Woojin

l/i's age; 21

do you want your l/i to be together at the end?; yEsh

how did you and l/i meet; They meet in a show

first impression; They both were awkward with each other so they were trying not to make an eye contact with each other.

l/i's view; He thinks that she was cute and he wanted to know her.

your slot's view; She thinks that he's a guy that have an 'Dark' aura, she also wanted to know him.

activities with l/i;

- They did a collab before

- They were the host on Music Core

- They shoot a webdrama together once

scenes with l/i;

- Both of them dancing together while the others just watch with their mouth open.

- Two of them being dorks and just throwing tissues at each other.

scenes with other slots;

- All of them just cleaning the dorm

- When they were told to dance randomly, she just did an energetic dance.

╰ THANKS ╮

anything else; nah

message to me; HEYYYOOOO

I'M HOPING THAT THIS WOULD START SOON BECAUSE IM EXCITED-
RAW Paste Data
We use cookies for various purposes including analytics. By continuing to use Pastebin, you agree to our use of cookies as described in the
Cookies Policy
.