Sign Up
Login
API
FAQ
Tools
Archive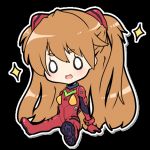 game list
laurapalmer808
Feb 16th, 2020
(
edited
)
211
Never
Not a member of Pastebin yet?
Sign Up
, it unlocks many cool features!
so this is the list of games i own. if you want me to play any of these, let me know, so i have an idea what people wanna see!

note: i will only play fighting games when i am comfortable and ready to since i am rusty and don't want to embarrass myself.

another note: i will play games with hearts more easily, but that does NOT mean i will prioritize them over non-heart games by any means!

yet another note: i will be willing to play free pc games that aren't mobas. sorry, just ain't my style v_v

~𝓁𝒶𝓊𝓇𝒶'𝓈 𝑔𝒶𝓂𝑒 𝓁𝒾𝓈𝓉~

pc

dark souls

dark souls iii

diablo ii

divinity original sin 2

final fantasy xv

jet set radio

king of fighters xiv ♡

metal gear solid v the phantom pain

monster hunter world ♡

nier automata ♡

nights into dreams...

nioh

pillars of eternity ii: deadfire

puyo puyo tetris ♡

resident evil 1 remake ♡

resident evil 2 remake ♡

resident evil 4

sekiro shadows die twice ♡

slay the spire

soul calibur vi

space channel 5 part 2

street fighter 30th anniversary

street fighter v ♡

tekken 7

ultimate marvel vs capcom 3 ♡

ultra street fighter iv ♡

unreal tournament: goty ♡

xcom 2 (+ all dlc and wotc) ♡

yakuza 0

ps3

demons souls

dark souls 2

nier ♡

metal gear solid 2 ♡

metal gear solid 3 ♡

metal gear solid peace walker

devil may cry

devil may cry 2

devil may cry 3

dragon age inquisition

persona 4 arena

blazblue chrono phantasma

hotline miami

red dead redemption undead nightmare

the walking dead (telltale)

littlebigplanet

secret of monkey island

ps vita (ps tv)

persona 4 golden ♡

persona 4 dancing all night ♡

hatsune miku project diva x ♡

dynasty warriors 8

dead or alive 5

borderlands 2

diablo iii

final fantasy 8 ♡

chrono cross

final fantasy x ♡

final fantasy x-2

puzzle bobble 3 ♡

switch

monster hunter generations ultimate ♡

dragons dogma dark arisen ♡

xenoblade chronicles 2 + torna the golden country ♡

super smash bros ultimate

astral chain ♡

mario tennis aces

mario kart 8

killer queen black

blazblue cross tag battle

taiko no tatsujin

bayonetta ♡

bayonetta 2

puyo puyo tetris ♡

resident evil revelations

resident evil revelations 2

shantae half genie hero

okami

blazblue cross tag battle

hyrule warriors

sonic mania

enter the gungeon

binding of isaac afterbirth

king of fighters 96

magical drop ii

puzzle bobble

street hoop

gorogoa

nes/snes switch online classic games (https://www.nintendo.com/switch/online-service/nes/)

wii

monster hunter tri ♡

animal crossing city folk ♡

trauma center second opinion ♡

resident evil 4 (wii edition)

resident evil the umbrella chronicles
RAW Paste Data
We use cookies for various purposes including analytics. By continuing to use Pastebin, you agree to our use of cookies as described in the
Cookies Policy
.