Sign Up
Login
API
FAQ
Tools
Archive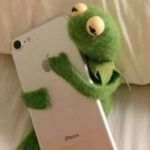 heaven ent
planetjunguwu
Dec 11th, 2019
123
Never
Not a member of Pastebin yet?
Sign Up
, it unlocks many cool features!
ੈ♡。 𝗨𝗦𝗘𝗥𝗡𝗔𝗠𝗘 !

ㅤㅤ✐ᝰ planetjunguwu

ੈ♡。 𝗣𝗔𝗦𝗦𝗪𝗢𝗥𝗗 !

ㅤㅤ✐ᝰ sejeong - tunnel

ੈ♡。 𝗦𝗟𝗢𝗧 + 𝗕𝗔𝗖𝗞𝗨𝗣 !

ㅤㅤ✐ᝰ orion

ੈ♡。 𝗙𝗔𝗖𝗘 𝗖𝗟𝗔𝗜𝗠 + 𝗕𝗔𝗖𝗞𝗨𝗣 !

ㅤㅤ✐ᝰ golden child's bomin

ੈ♡。 𝗙𝗨𝗟𝗟 𝗡𝗔𝗠𝗘 !

ㅤㅤ✐ᝰ min jae 민재

ੈ♡。 𝗢𝗧𝗛𝗘𝗥 𝗡𝗔𝗠𝗘𝗦 !

ㅤㅤ✐ᝰ -

ੈ♡。 𝗡𝗜𝗖𝗞𝗡𝗔𝗠𝗘𝗦 !

ㅤㅤ✐ᝰ clown, kirby, kawaii potato

ੈ♡。 𝗕𝗜𝗥𝗧𝗛𝗗𝗔𝗧𝗘  !

ㅤㅤ✐ᝰ aug 24 2000

ੈ♡。 𝗔𝗚𝗘 !

ㅤㅤ✐ᝰ 20 - 19

ੈ♡。 𝗡𝗔𝗧𝗜𝗢𝗡𝗔𝗟𝗜𝗧𝗬 !

ㅤㅤ✐ᝰ korean

ੈ♡。 𝗛𝗘𝗜𝗚𝗛𝗧 !

ㅤㅤ✐ᝰ 183 cm

ੈ♡。 𝗪𝗘𝗜𝗚𝗛𝗧 !

ㅤㅤ✐ᝰ 67 kg

ੈ♡。 𝗕𝗟𝗢𝗢𝗗 𝗧𝗬𝗣𝗘 !

ㅤㅤ✐ᝰ b

ੈ♡。 𝗦𝗧𝗔𝗚𝗘 𝗡𝗔𝗠𝗘 !

ㅤㅤ✐ᝰ minjae

ੈ♡。 𝗣𝗢𝗦𝗜𝗧𝗜𝗢𝗡 !

ㅤㅤ✐ᝰ lead vocalist, lead dancer, rapper, visual

ੈ♡。 𝗙𝗔𝗡𝗗𝗢𝗠 𝗡𝗔𝗠𝗘 !

ㅤㅤ✐ᝰ destiny

ੈ♡。 𝗙𝗔𝗡𝗗𝗢𝗠 𝗖𝗢𝗟𝗢𝗥(𝗦) !

ㅤㅤ✐ᝰ #6AC3BF

ੈ♡。 𝗧𝗥𝗔𝗜𝗡𝗜𝗡𝗚 𝗣𝗘𝗥𝗜𝗢𝗗 !

ㅤㅤ✐ᝰ 3 years

ੈ♡。 𝗣𝗘𝗥𝗦𝗢𝗡𝗔𝗟𝗜𝗧𝗬 !

ㅤㅤ✐ᝰ  sweet ;

ㅤㅤ✐ᝰ  humorous ; his sense of humor is like the best. he loves to tell jokes and even laughs at every joke you made (not if it's sunoh's joke)

ㅤㅤ✐ᝰ  trustworthy ; he is the type of guy who listens more rather than talk. he is the best person to tell your concerns to and then he gives you a sweet encouragement while tapping your back

ㅤㅤ✐ᝰ  straightforward ;

ㅤㅤ✐ᝰ  overconfidence ; he thinks he could do all things by himself because he is really confident.

ੈ♡。 𝗧𝗥𝗜𝗩𝗜𝗔 !

ㅤㅤ✐ᝰ  if he could date, he would date a sandwich

ㅤㅤ✐ᝰ  he used to have a vine account but then, you know what happened

ㅤㅤ✐ᝰ  he loves rainy days and stargazing at night

ㅤㅤ✐ᝰ  he hates going to the dentist

ㅤㅤ✐ᝰ  he is a huge fan of oh my girl. it's the reason why he first auditioned for wm entertainment

ㅤㅤ✐ᝰ  he hates studying but loves science

ㅤㅤ✐ᝰ  his role model is exo's baekhyun

ㅤㅤ✐ᝰ  he prefers coffee rather than tea

ㅤㅤ✐ᝰ  he loves photography. he likes to take selfies and taking pictures of his friends or nature scenery

 ㅤㅤ✐ᝰ  he sings in the toilet but tell others not to do it

ㅤㅤ✐ᝰ  a past wm trainee ; should've debuted in onf but had to quit because of health problems

ㅤㅤ✐ᝰ  he is really good friends with violeta's eunkyung, aphrodite's mimi, and dionysus' loki (mostly eunkyung tho)

ੈ♡。 𝗠𝗘𝗦𝗦𝗔𝗚𝗘 𝗧𝗢 𝗠𝗘 !

ㅤㅤ✐ᝰ hi astra, i'm dylan but people call me handsome. ok jk, just call me dylan
RAW Paste Data
We use cookies for various purposes including analytics. By continuing to use Pastebin, you agree to our use of cookies as described in the
Cookies Policy
.