Sign Up
Login
API
FAQ
Tools
Archive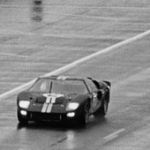 Fitness-Framework
systems_architect
Sep 23rd, 2016
(
edited
)
328
Never
Not a member of Pastebin yet?
Sign Up
, it unlocks many cool features!
# Fitness Framework

## General Rules

- If you are tired you should do something anyway. Just something.

- Low sleep is not really a good excuse.

- You never get the quality of sleep you want--maybe rarely.

- Put on some new, good, music.

- Loop one favorite track over and over.

- If your neighbors might be around, just wear headphones.

- This is why the Dropbox script is important.

- Stretch before starting.

- Stretch the right muscles.

- Do hardest exercise first.

- Drink water during exercise.

- Be very careful about maxing stuff. Avoid injury.

- Prefer reps, generally.

- If it's getting really hard, rest a bit longer.

- When you start to slack off, check for plateaus.

- If it's a plateau, see below.

## In a plateau

Not enjoying, or not progressing?

- Not enjoying at all

- Say: What I'm doing isn't fun anymore, or it's just not working.

- Give yourself freedom to make things up and be creative.

- "Oooh, push-ups on pillows. What would that be like?"

- Google: "Signs of exercise plateau"

- Watch Youtube: Look up "exercise plateau tips"

- Write down your best ideas

- Figure out if you're just in beginner mode for too long

- Look up ways to take it to the next level.

- Figure out what the Intermediates are doing!

- Change your rep range! This is common. Instead of 4x10, do 4x12. Or 1x6 to 1x4

- Change little variables. Grip position. Style. etc.

- Not progressing at all

- Take a week off.

- Grease the groove.

- Get in another set of as many reps as you can.

- Go to failure.

- Drop sets: Drop the weight / intensity down every set.

## Getting Stronger by Building Bigger Muscles

- Just do 100 reps

- Pushups learned:

- Do 10 each time, but half of those in a different configuration.

- Easy as you like; it's better than not doing 100.

- Super heavy dumbbell rows

- Very high volume of e.g. pushups at the end of a workout

## In a new plan

- Take it easy.
RAW Paste Data
We use cookies for various purposes including analytics. By continuing to use Pastebin, you agree to our use of cookies as described in the
Cookies Policy
.