Sign Up
Login
API
FAQ
Tools
Archive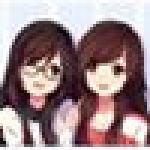 My Form
LavenderTeapot
Jan 13th, 2018
82
Never
Not a member of Pastebin yet?
Sign Up
, it unlocks many cool features!
≪ II ≫

0:01 -○──────────────── 3:48

PLAYING: 크러쉬 (Crush) - Beautiful

. . .

" It's a beautiful life "

USERNAME ≡ @DreamyTeapot

PASSWORD ≡ Promise - EXO

SLOT ≡ AMOUREUX

BACKUP SLOT ≡ AMI

FACE CLAIM ≡ Oh My Girl Mimi

BACK UP FACE CLAIM ≡ Oh My Girl Yooa

. . .

" I'll stay by your side "

FULL NAME ≡ Seo Avery

OTHER NAME(s) ≡ Japanese - Nishi Avlie

NICKNAMES = Cloud , Pillow Stealer

BIRTHDATE × AGE ≡ 10 January 1996 - 22 (?)

BIRTHPLACE ≡ Osaka, Japan

HOMETOWN ≡ Osaka, Japan

ETHNICITY ≡ Japanese-Korean

NATIONALITY ≡ Korean

. . .

" Beautiful love "

LIKES ≡

- Hoodies

- Books

- Listening to music

- Writing sad stories secretly

- Bright atmosphere

DISLIKES ≡

- Making people sad

- Starting conversations

- Dark places

- Very serious atmosphere

- Sleeping late

HABITS ≡

- Stealing the other's pillow to wake them up

- Randomly screaming when she wakes up

- Hacking the other's alarm so that they wake up early

- Spying suspicious-looking people

TRIVIA ≡

- She's allergic to seafood

- She can't ride rollercoasters

- She's scared of ghosts and dogs

- She can be a little hype at times

- She was a loud, cheerful person before

PERSONALITY ≡

Avery is a very quiet person, she's not that type that can start conversations, she's also shy when she's meeting new people. She is an introvert do person.

BACKSTORY ≡

She was a very cheerful child until her parents died. She lived with her sister for 5 years until she left. She felt like she was alone and no one wanted her to be alive, but then she made some friends and all of the thoughts started to disappear.

. . .

" If I am with you under this sky "

LOVE INTEREST ≡ Min Yoongi | Suga

BACK UP LOVE INTEREST ≡ Jeon Jung kook | Jungkook

LOVE INTEREST PERSONALITY ≡

- Savage

- Cute but doesn't want to admit it

- Can be very serious at times

HOW DID YOU MET ≡

They were sitting on a bus, then they accidently made an eye contact, she looked away immediately, he noticed her and started a conversation with her.

REASON BEHIND HEARTBREAK ≡

She was just at a cafe with TRICHEUR to hang out, everything was normal until she saw him with another girl making out in the streets, he said that he was going to meet his friends, she cried.

FEELINGS AFTER HEARTBREAK ≡ She fell in depression, but she still attempt to smile Infront of her friends.

. . .

" I live in your memories "

CLOSEST WITH ≡ TRICHEUR & Kim Seok Jin | Jin

FARTHEST FROM ≡ ÉCRASER & Kim Tae Hyung | V

SUGGESTED SCENE(s) w/ LI ≡

- He was sleeping but then she stole her pillow to wake him up, but he didn't wake up until the next 2 hours.

SUGGESTED SCENE(s) w/o LI ≡

- Jin and TRICHEUR trying to cheer her up (after the heartbreak)

NOTE FOR ME ≡

HELLOOOOO

EXTRA ≡

None
RAW Paste Data
We use cookies for various purposes including analytics. By continuing to use Pastebin, you agree to our use of cookies as described in the
Cookies Policy
.