Sign Up
Login
API
FAQ
Tools
Archive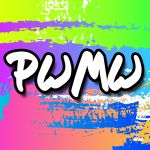 Antoshi Flight
PWMW
Nov 15th, 2017
(
edited
)
31
Never
Not a member of Pastebin yet?
Sign Up
, it unlocks many cool features!
(A Blond Ray of Sunshine — Chapter 5)

As the car quickly rounded a corner, Antoshi did his best to keep them in sight. By the time he turned the same corner, the car had gotten too far from him. He shouted in agony, pushing himself as hard as he could, struggling with all he had to catch up that he suddenly stumbled over his own feet. His arms thrust outward to break his fall, only for him to realize he was not touching the ground yet continued moving forward.

He was flying.
RAW Paste Data
We use cookies for various purposes including analytics. By continuing to use Pastebin, you agree to our use of cookies as described in the
Cookies Policy
.