Sign Up
Login
API
FAQ
Tools
Archive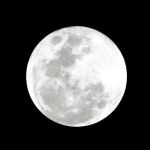 The Moon, Final Chapter: Suraci
Moonlover
Sep 17th, 2019
293
Never
Not a member of Pastebin yet?
Sign Up
, it unlocks many cool features!
Once the moon had faded from her eyes, she found herself laying on the snow laden ground next to the police station's front door, though she couldn't feel the normal cold chill that she usually could from this time of night. In fact, she felt almost nothing from her current surroundings. She knew she didn't have much time left and that she needed to act quickly, but she didn't expect her feelings to deteriorate so fast. She would have thought about it more, however she soon realized that there were far more pressing matters at hand. Once she had risen to her feet, Susie looked to the sky, which had completely changed appearance since she last saw it. The sky that once served as a melancholy backdrop for the day's end turned into a half bright orange wall of clouds that surrounded Hometown from the horizon to halfway up the skyline. From that point to the sky's zenith was a pitch black sky, or perhaps void, full of stars that disappeared and reappeared constantly, but only in pairs of two relatively close to each other.

Then, a thought came into her head that shook her, and once the revelation came to her that those weren't stars, the loudspeaker on top of the building came to life. From it came a horrific droning noise that sounded like breathing intertwined with radio static, and beneath that still, voices. The eyes in the sky began to blink at a higher frequency now, and Susie began to recognize the void as something much, much more. What she thought was simply the darkness in between the stars were writhing, pulsating black tendrils and body parts, some resembling the familiar and some bent and distorted in ways she never knew possible until now. She wasn't sure what to make of it. The snow began to darken from a simple pure white to a darker gray color, and she knew exactly what this meant.

Then, she realized she couldn't see or hear Hazel anywhere. Susie panicked and whipped her head around, yelling her name out to the dead air around her, and fearing the worst.

"Susie!"

That was her, and it was coming from the back of the police station. Susie recklessly burst through the front door and turned right, then left down the back hallway past the lobby. On the left side of the gray, concrete hallway was a row of four cramped jail cells, all of them open wide. Susie slowed her sprint as she reached the last one, from which pained and fearful whimpers came. When she reached the last cell, she was greeted with Hazel looking away from her, a small handgun in both of her shaking hands. Laying below her in a pool of blood and bones was Undyne's corpse. Susie could do nothing but stand with her mouth agape at the sight. She hadn't even considered this as a possibility, that Hazel could be capable of murdering another being. She seemed to be taking it even better than Susie did.

"H... Hazel?"

"Yeah?"

"You killed Undyne?!"

"Y-Yeah, I did. But she tried to kill me first. She was crazy, y'know? Thought I was one of 'them', whatever that means."

"Are you okay?"

"Yeah, just the left half of my face feels a little numb, but I'm fine."

When Hazel turned to face her completely, Susie felt bile rise from her stomach, and her heart sank. The top left half of her face was missing entirely, as if it had been burned off by some chemical that left nothing but dark, pulsating semi-liquid around where her left eye once was. Susie immediately got flashbacks. Flashbacks to the golden woman who had suffered the same fate Hazel would. A sense of heavy regret burrowed into her chest as if someone was crushing it. Another one taken by them. Another one that would suffer until they turned into something else. Another she failed to save.

No, not again, never again. Not this time.

"H-Hazel... why does your face feel numb?"

"When I, uhm... took care of Undyne, some black stuff sprayed out and hit my face. Came out fine, though."

"Right..."

"Is something wrong?"

Yes, something was wrong. Something was very, incredibly wrong. Though for how terrible of a situation Susie knew she was in, she couldn't let her know. That would probably only prolong the suffering or make it worse.

"Nah. Just, give me the gun and we'll get out of here, okay?"

"Alright, we better hurry, it's getting really dark outside."

She didn't see them. Of course she didn't see the orange clouds or the eyes in the sky. She wasn't attuned to the moon like Susie was. Whatever the red creatures had done to her, every time she had encountered one she saw the moon in a vision. With every consecutive time, the moon's once fearful and threatening cries became a joyous choir of beauty. With every encounter, things begun to change and warp. Now, what Susie had thought to be the last stage of this attunement, she saw everything as it was, without the influence of the moon creatures. Whatever made her special in some way had worked somewhat in her favor, but at the cost of not being able to let the world see what she did. If one of the glowing moon creatures appeared, could Hazel even comprehend them?

She had reasoned that it wouldn't matter soon enough.

Susie took the firearm from Hazel and took a deep breath.

"Hazel?"

"Yeah?"

"Remember when things were simple? When the biggest concerns in our lives were not being able to sleep, and the town's reputation of me?"

"Yeah... I still remember the night you came out of the woods in the middle of the night, and all you wanted was someone to talk to."

"I can still taste the hot chocolate. J-Just as delicious as always."

Susie's voice began to crack as tears began to roll from her eyes and down her cheeks. She could hear Hazel gasp under her breath before tightly embracing her. Susie felt the warmth from this hug not from the heat her body gave off, but the genuine emotion and heartfelt understanding she put into it. This only made her tear up further.

"Susie... It's okay. We're going to make it through this together, okay?"

Together. Together. Together.

That single word echoed in her mind and caused her body to shake.

"Thank you Hazel, f-for everything."

"Of course, I'll always be there for you."

Why did she have to make this so difficult?

"Now let's get going, you still gotta make it to the lake in time, right?"

"Yeah. You lead the way."

"Suit yourself."

The rabbit walked past the entrance to the cell, leaving Undyne's corpse behind. Maybe she would be able to focus on the rotting stench of death if it wasn't for what she was about to do. Every footstep she took became louder and more resonant as she made her way toward the lobby. Susie looked on with tears blurring her vision, her body becoming not much more than a nondescript purple figure. She wasn't looking. She would have no idea. She had to do this, or else so much worse would be waiting for her on the other end of her sickness. The sickness needed to be cured. She would never understand, even if she spent forever trying to explain it to her. Said explaining could probably cause even more unwanted reactions. It was just too risky. This was for her own good.

It took what felt like all of her strength to lift the handgun to point at her, and even more to blink the tears from her eyes to line up her head with the sights.

"I'm sorry."

"Sorry for-"

Click.

Hazel stood in the hallway facing Susie with a shaken and revolted look on her face. Susie began to cry even more.

"S... S-Susie?"

"I-I'm sorry, this is for your own goo-"

"You just tried to kill me. After everything I've done for you, after all the kindness I've poured into you, this is how you repay me? When we need each other the most?!"

"H-Hazel, you don't understand, if I don't do this now you'll-"

"Don't talk to me! Don't you dare!"

Susie recoiled, dropping the empty gun to the floor, watching the black tar-like substance begin to pour from her wound. Hazel begin to weep tears of her own.

"Why?!"

"You can't understand, I can't tell you or you'll end up like Alphys!"

"I don't care. I would rather turn into a monster than be killed by one."

Something snapped in Susie's head, and everything went dark. For a moment, she felt bliss in an empty abyss beyond the world she knew. She floated in an endless sea of darkness, simply existing as a wave among many waves, and a wave among one current, and a current leading into a sea of nothingness. Then, Susie felt reality pulling her back. She heard Hazel's screams and choking noises. One phrase reverberated in her head, one that owed nothing to her yet was entirely her own at the same time.

The suffering must end.

When her vision returned, they were both on the floor, Susie on her knees and her hand around Hazel's neck. Her weight and single hand was not enough, however, and Hazel was able to push her off and land on top of her instead. Hazel did her best to hold Susie down, screaming and begging for her to stop what she was doing, that this wasn't her. She heard nothing but flesh. Her face was dripping with a mixture of her own blood, the black blood, and her tears. Her fur was stained with red and black, and Susie could feel the desperation in her voice. It still wasn't enough, and Susie brought her knee up to strike Hazel in the abdomen, all the strength she once had to hold her down leaving her. Susie rolled over so that she was on top once more and held her by the collarbone.

The thing that by far brought the most tears to Susie's eyes was that the screams did not stop as she descended upon Hazel's neck, biting down harshly and piercing her fur and skin. The screams became garbled and drowned in bodily fluids as Susie bit down even harder, a burst of blood spraying into Susie's mouth and the back of her throat. Of the feelings she no longer had, taste was not one of them as she could very clearly taste the overwhelmingly metallic flavor of the blood that dripped between her teeth.

It only took one turn of Susie's head for the crack to ring out across the station, and just like that, her full range of hearing had returned to her. The trickle of blood pouring across the concrete along with the last remaining strained noises of Hazel was the last thing Susie heard before her own screams and cries filled the void Hazel left. She screamed to the ceiling and shook in terror at the act she had just committed, the blood of her last remaining friend pouring out of her mouth and running down her chin, staining her clothes red.

She was now entirely alone, and felt just as isolated in that moment as she did when she was cluelessly walking the void of the underworld. Susie, with a barely functional and shaking hand, held Hazel's decapitated body from the back and held it close to her, crying profusely about how sorry she was. About how this was for her own good, and that it had to end this way.

But not a soul heard her.

Susie wasn't sure how long she stood there with the lifeless body in her arm, but eventually she set her down gently upon the concrete and wiped her eyes. There was nothing left to do, and nowhere left to go. Susie stepped up and tried to ignore the splashing of the blood beneath her feet as she stepped out into the ash that had now covered Hometown. In the time it took for her to exit the police station, the orange clouds had completely vanished, being replaced by more blinking stars. Susie watched as the stars began to move their positions higher into the southern sky. In their pairs, every eye slithered towards the middle of the sky until they formed into two incredibly large circular groups of them. Then, they all blinked at once, and when their eyes opened the eyes had congealed and became two monstrous white eyes, about the size of moons themselves. From beneath these eyes, and from the writhing black flesh that made up what was now the sky, came two dripping black arms.

The ground shook as the creature fell to the ground, detaching from the sky above, it making a constant, incredibly low pitched growling noise. Every impact the thing's hands made with the ground sent shock waves throughout the area. It dragged itself by its arms and hands across the forest, toppling down every tree in its path with no regard for any life or harm doing to other creatures. Susie could tell that it simply meant nothing but an omen of destruction. Slowly at first, but quickly gaining speed, Susie sprinted across the ashes. Droplets of a thick, black substance began to drop from the sky as a burning, hissing sound echoed around her. The ash, stained with dark spots, became even more difficult to traverse. Some black spots began to land on her skin, causing it to burn severely as purple flesh began to melt off of her. She felt no pain, yet her strength began to wane.

Susie went as fast as her legs could take her, the acid rain becoming more and more frequent as the droplets became much more. Twig sized, unrecognizable black body parts spattered against the ground and burned Susie on contact as the sky fell apart and the buildings around her melted. She wasn't sure how she wasn't dead yet, though she reckoned it was because she was never really alive in the first place. Susie hastily turned a corner as the lake came into view. The top half of the moon was still visible on top of the darkness somehow, and with nothing left to lose, she started towards it. The moon's reflection on the lake tampered by the falling sky, though still not entirely distorted, she didn't stop running once she reached the water's edge.

Nor did she stop when she inexplicably became able to walk on the water's surface.

The moon, the more she looked at it, and the closer she got, began to morph into a sort of pure white light. Susie's eyes began to burn simply from looking at it, but she knew she had nowhere else to go. There was nothing left to run to. No one left to run to. Just the light. Every step she took was one of agony, burning, and torment. These steps, however, were ones she knew she could make. There was nothing left that mattered now. Not the sky's descent, not the abomination approaching from the south. Just the light.

And then, Susie emerged from the other side. All the pain of the burns hit her at once, as well as the cold chill of a harsh wind that lashed at her bare, tender skin, whistling eerily.. First, she looked at her arm, which had burned through straight to the bone in the middle, and on a couple of her fingers. The rest of it was bright red flesh, still sizzling from the event before. Then, she looked at where she currently was. She stood on a dark, steel surface, surrounded by a thick orange fog. Brief flashes of lightning in the distance flickered every once in a while, but it did little to give her any more visibility. This was until the fog gradually began to fade away, leaving the sight it was covering up to be viewed in all of its horrifying glory.

In front of her was a massive empty space in every direction, one which only seemed to stop at a similar wall of orange fog hundreds of miles away. Between this fog and her were massive dark steel spheres, larger in size than even the cubed test chamber but made out of the same material. Dozens of them hung in the air, all connected by sky scraper sized chains which all connected to each other. Above her, and all around her were these spheres that hung like a demented spider web. These were the spheres that were mentioned in the message Susie read in the deeper parts of the Sea. Every one of these spheres held hundreds of test chambers, and each chamber held hundreds of experiments.

Susie wasn't sure whether it was the pain from the wind and the burn marks, or the intense crushing weight of the knowledge of how little she understood, but nevertheless she found herself falling to her knees, letting out yet another stream of tears. Was it all just a sick test within a test? For what purpose? What terrible plan was she the centerpiece of? Or was she nothing but a thought in an endless sea of whispers and screams? When a strange, almost electric hum began behind her, she hoped her questions were answered.

Susie got to her feet and looked behind her to see a tall, slender being with a feminine figure floating just a few inches above the ground. It towered a good two meters above Susie, in spite of this. Its body was made of a purple, velvety material. From the middle of its body up it had a generally normal, feminine humanoid body shape, but from the middle down the body slowly became more torn and shredded until nothing but tatters remained at the bottom. The body had something resembling long sleeves, yet no arms of any sort were inside them. There didn't seem to be an actual body to it at all, as if it was a floating, neglected dress, and nothing more. What really struck Susie was the being's head, which was a pale blue, perfectly spherical stone, similar to the moon but as if it had no craters. The being simply floated there, its back arching as it silently bent over to observe Susie, still making that strange humming tone. She could do nothing but stand in awe and fear.

"Wh... Why are you doing this to me?"

No response, besides the creature moving closer to her. Too terrified to move, Susie could only stand and watch as the figure lifted its arm, slowly letting it fall onto Susie's shoulder. Susie, in comparison to this creature, was nothing, with her burnt skin, blackened and bloodied clothing, and a trail of blood down her mouth. She almost felt unworthy of her presence, but its arm on her shoulder left a feeling inside her that she hadn't felt in a very long time. A feeling of her struggles being understood. The being raised it's other hand, and in an instant, she felt the unbearable and indescribable pain of her skull being split in two from the top to the base of her jaw.

Susie fell to her knees once more, and watched as the moon creature levitated Susie's pulsating brain in front of her. With a simple wave of it's arm, it had disappeared from the air. Susie gargled and choked on the blood pouring down her throat, this same blood drenching her clothing. As whatever strength the blood running through her veins left her, she somehow managed to utter the last words her body would be permitted to speak.

"D... D-Did I M... M-Matter?"

But the creature did not understand, for this interaction between them was comparatively that of an ant attempting to communicate with a god. The creature faded from both the world, as well as Susie's vision, as she fell to the cold steel concrete. Her blood leaked out of her body and pooled around her head, her last thoughts being of what a failure she had been. Her friends, if not already, would soon be dead or taken from the world, only for countless doppelgangers to suffer afterward. As whatever was keeping her alive faded, as did her body, deteriorating and graying until there was nothing left but ash. Ash that would, soon enough, be picked up by the wind and blown into the infinite expanses beyond, nothing left in this world that could indicate her presence was ever there in the first place.

Eons later, Susie finds herself laying on a hill south of Hometown. It's a pleasant, warm afternoon, and school had just ended for the day. The clouds in the sky are scant, and there's a gentle autumn breeze blowing through the air. Beside her laid Kris, the only person she had felt any genuine connection with in a very long time. Susie decided to take Kris to her favorite spot in the town, a little clearing south of the church where she goes to think. Kris was the only one she'd ever taken to it, making him the second person in her knowledge to even know of the location. She talks on and on about her classmates, her opinions on them, and how she plans to change her attitude for the future after that day. Kris mostly just listens, only occasionally commenting on her views, and on what language she could use to seem less unapproachable to people. Yes, they do talk at length, but they really just enjoy the presence of one another. Their whole life was ahead of them, and they had all of it to spend together. There would be fights and complications for sure, but they both knew that this was the start to a wonderful friendship. One that would, in time, grow to last the years and decades to come.

They know nothing of the moon creatures, the sea, or what lies below and above, and when they look out the window and see the light blue grace of the moon that carpets the land in light, she no longer feels fear or hatred. Only a calming, reassuring feeling. But in that moment in the clearing, once Susie had felt she had said enough, she let Kris walk home with her to her parent's place a short walk out of town and into the woods. She hadn't treated them with the respect they deserved for a while, but she was going to change all of that. Because for the first time in her life, she felt she had control over her life. And, perhaps more importantly...

… She felt hope in her heart.
RAW Paste Data
We use cookies for various purposes including analytics. By continuing to use Pastebin, you agree to our use of cookies as described in the
Cookies Policy
.
Not a member of Pastebin yet?
Sign Up
, it unlocks many cool features!