Sign Up
Login
API
FAQ
Tools
Archive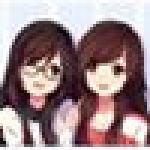 ONCE UPON A TIME
LavenderTeapot
Jun 27th, 2018
(
edited
)
125
Never
Not a member of Pastebin yet?
Sign Up
, it unlocks many cool features!
( DISTRICT 9 )

USERNAME | DreamyTeapot

PASSWORD | KISS THE GIRL

SLOT | Cinderella

BACK-UP SLOT | Jane

NAME | Song Vaelyn [송배린]

OTHER NAME | -

NICKNAME(S) |

Hamster - her friends call her that because they just thought it suits her.

Rat - her enemies call her that just because they think that it doesn't suit her at all and they just wanted to have fun.

BIRTHDAY | 8 February 1998

AGE | 20

HEIGHT | 159cm

WEIGHT | 50kg

FACE CLAIM | Son Hwa Min

BACK-UP FACE CLAIM | taeri__taeri

( MIRROR )

ETHNICITY | Korean

NATIONALITY | Korean

BIRTHPLACE | Gyeongsangnam-do, South Korea

HOMETOWN | Gyeongsangnam-do, South Korea

BACKGROUND | she was born into a pretty wealthy family. she has one older sister which is 4 years older than her, they doesn't really have a similar personality, she's a hard-working person while her sister doesn't really care about anything, their looks are very similar, but you can clearly tell which one is who by their clothing sense. just like her sister, she was schooled at the same elementary school, it was just fine until her sister finally graduated, at fourth grade, she started getting picked on, she ignored it and it continued until they became sixth grade, she told her sister about it, apparently the same thing happened to her, she gave her some advices and just made her feel better. she gladly survived sixth grade.

shen she reached middle school. she really wanted to be homeschooled because of what happened was really traumatizing her, but she just kept quiet and never told her parents anything. she finally entered the school, her classmates was better than she thought, they were very nice and supportive, so most of the time she would have a bright smile on her face. but then she was told that they were only friendly around her just because of her money. she was very sad because of it. she started becoming quiet again, her 'friends' noticed her and started avoiding her.

she told her parents at the last minute, when she finished middle school. her parents was just shocked that she kept it for a long time, and then they finally decided to send her to a boarding school for heroes and villains. they thought that she would have a real friend and they hoped that she would never get picked on again.

PERSONALITY |

— Quiet.

she rarely opens up to people, she was still traumatized. she thinks that being quiet will make people's negative thoughts go away, so she kept quiet. but that still doesn't make her a loner.

— A little brave.

Despite being a quiet person, she's actually a pretty brave person. well, she's not brave enough to stand up for herself, but she's not easily afraid of things such as heights, blood, and other things that people's usually afraid of. that's why her enemies only pick on her instead of scaring her with a spider.

— Sweet.

behind those quiet personality, she's actually a very sweet person. she cares about people's emotions, she often helps her friends, she's just very mother-like. she have many friends because of this personality, she would never get rid of this personality even if she tried to.

— Hard-working.

because of her mother, she's a very hard-working person. she believes that to make dreams come true, she will have to work hard for it. she would help her mother clean the house almost everyday while her sister is practicing horse riding with her father, she would study almost everyday to get good grades, she was so hard-working it was on the stage when she just made herself stressed.

— Perfectionist.

she always wants to do everything right. she doesn't like having mistakes. she just want everything to be perfect. she doesn't want her room to be a mess, she doesn't want her desk to be a mess, she just wants everything PERFECT.

LIKES |

- Photography. she loves taking random pictures, and even when she doesn't know what she's doing, it will come out pretty good, she just thinks that her skills was from her aunt which is a very popular photographer.

- Sleeping. she is often seen tired because she would have to work almost everyday.

- Writing stories. she loves writing novels, she was inspired by her dreams when she sleeps.

- Sleeping. who doesn't love sleeping? well some people do, but this girl loves sleeping just because she always gets a very interesting dream.

- Reading stories. of course, if she loves writing stories, then she loves reading them. she often borrow books from her sister's friend who is a pretty popular writer.

DISLIKES |

- Cheese. she really hates cheese. she always wonder why people love them so much.

- Meat & Porks. she can't eat them and she's glad because of it. she thinks that they look gross and nasty.

- Rollercoasters. she hates rollercoasters not because they're scary and terrifying, but because the workers usually look at her height and make a 'this short kid is really going to ride this?' expression.

- Alarm clocks. she always hated having an alarm clock since she was a child, why would she need an alarm clock when a mice is going to break it anyways.

- High Heels. unlike her mother, who wears glass shoes, she HATES wearing them. yes, she would wear them if her mother told her to. but she would rather get teased because of her height than falling multiple times while struggling to stand straight.

HABITS |

- biting her lip

- sleep-talking

- playing with her hair

TRIVIA |

- Allergic to meat and porks.

- She loves wearing oversized clothes because she gets cold easily.

- She gets lost easily.

- She often wears contact lenses instead of glasses.

- She's secretly good at savage comebacks

- She has a really weird obsession towards vampires.

( GRRR )

LOVE INTEREST | Chan

BACK-UP LOVE INTEREST | -

HIS BACKGROUND | Chan was also born in a pretty wealthy family. he does have many friends that is also the sons of villains. his mother taught him to be disciplined since he was at the kindergarten stage. so he didn't really do a lot of evil and crazy things when he was a child.

he was very popular in Elementary and Middle school since he's the smartest student when it comes to science, he had many friends. but then, he was finally told the truth that they only befriended him because they're scared that if they pissed him off, they would get poisoned by him, just like what happened to Snow White. he was very shocked at the fact, and that just made him hated Snow White more.

his mother knew everything even though he never told her anything. she sent him to a boarding school so that he can have some real friends, his mother believed that he would easily made at least three friends, well turns out, he already made a group of friends at the first day of school.

HIS PERSONALITY |

— Gentleman.

Of course, as a prince he should be disciplined and responsible. he was taught by his mother this. he rarely does bad things to people, except for his enemies of course.

— Hard-working.

He's a very hard-working person. even when he doesn't need to do anymore chores, he would still study really hard, he sometimes overwork himself but he knew that If he did, he should stop and rest.

— Caring.

He is a villain, but to his friends, he is a very caring person. if he caught one of his friends having depression, he would do almost everything to make them happy again.

— Evil.

Behind those good personalities, he's still a bad guy. he would seem innocent and just seems like a normal human being. but in his mind, there's many revenge plans that he kept to himself.

HOW YOU MEET | (ok I tried connecting it into @wonpiri's story idk if it's working out but welp-)

As SLEEPING BEAUTY runs outside with tears. Vaelyn looked at Woojin in anger as she said

"... Get your hands off me".

the whole class was pretty shocked at her deep and creepy voice. she just ran outside to look for her best friend.

She searched for her everywhere. she was looking for her at the field, but instead of finding her best friend, she saw Chan with his group of friends. they looked at her from head to toe. she started getting nervous.

"she doesn't look like Snow White's daughter for me" said one of them. "she's not her I guess?" said the other one. "wait, she's Cinderella's daughter isn't she?" said the third one.

Chan started walking towards her and just made her more nervous.

she got a bad feeling so she started on walking backwards slowly. but Chan caught up with her.

"Hello there" he said.

she widened her eyes as he looked at her in the eyes. she kept on trying to think positive but negative thoughts such as 'he's going to kill me for sure' started filling her head.

"You're Cinderella's daughter right?" he continued.

She bit her lip, scared that he's going to hit her. his friends was just watching from far away waiting for something to happen. Unexpectedly, he bowed.

"It's nice to meet you". "Never thought that the daughter of a maid has a very pretty face-"

She just ran away because she didn't want to hear the sentence 'daughter of a maid' twice in a row. he was very shocked of what happened but he just casually walked back to his group of friends and acted like nothing happened.

FIRST IMPRESSIONS |

He thought that she was very cute, he tried to move those thoughts away. He also thought that she was a scaredy-cat and that she was short.

She thought that he was really scary in a weird way. she also thought that he was pretty good-looking but she tried to get rid of that thought.

HOW THEY ACT AROUND EACH OTHER |

— BEGINNING | They didn't know each other very well, they just knew that they're supposed to hate each other.

— MIDDLE | They started getting to know each other pretty well since they bumped into each other many times. They started having feelings for each other but they ignored it.

— END | They started to get really close. he finally confessed his feelings right in front of their friends. she was shocked and embarrassed because he said it in that moment, but she said yes anyways.

COUPLE TRIVIA |

- that type of couple where the someone falls and the other one falls aswell

- he loves driving her around

- the couple that cares about the others, especially the younger ones

- two of the most hard-working people

- always fight on who's getting the food first

- cooks for the others

- the couple with the drastic height difference

WHAT DO OTHERS THINK OF THEM? |

At first they're just like "There's no way they're going to be a couple". they never believed that they would even be friends with each other.

But after that, they're like "How are they so perfect with each other-". they thought that their have the same personalities and they just think that they're cute with each other.

WHAT DO THEIR PARENTS THINK? |

Her parents don't really hate him since he's not actually hurting her. they just want her to feel safe and happy.

His parents thought that he shouldn't be liking her, but he begged them almost everyday and they finally agreed. "at least she wasn't SNOW WHITE" they said.

BESIDES THAT THEY ARE OPPOSITES, WHY DO THEY HATE EACH OTHER AT FIRST? |

He hated her at first when he knew that she was friends with SNOW WHITE, aka his enemy.

Since she often saw her friend getting bullied by him, she just thought that he was just a bad guy.

( HELLEVATOR )

FRIENDS |

— Sleeping Beauty

They're best friends since the first day. their personalities were almost the same, so they get along with each other easily. Vaelyn's used to her falling asleep on classes, so she wrote the whole lesson so that she could read it when she wake up.

— Snow White.

Who doesn't get along with her? She's friends with like everyone. she was Snow White's neighbor, Vaelyn knows her as a friend, but Vaelyn thinks that Snow White knows her as a stranger.

— The talking mice in her room | Wanna One - Jihoon

They are very very good friends. they talk everyday. He sometimes tried helping her clean up, but he just ended up making a mess instead. he's also the one that kept telling her to have a rest and "don't overwork yourself". usually fights with Eunseo. he is a very clumsy person.

— The daughter of fairy godmother | Fromis_9 Nakyung

They found each other at the pond. they both almost fell inside the water but gladly they didn't. they talk to each other a lot, and of course she's friends with the mice aswell, and again, they fight a LOT.

ENEMIES |

— Son of lady tremaine, aka, Woojin.

CLUBS | Photography club [she's the backup when the main photographer is not coming or late] & Writing club [she's not the main leader but she has one of the important roles in the club]

FAVORITE CLASS(ES) | Math

( GROW UP )

REQUESTED SCENES W/O LI |

— Her just casually writing novels about vampires.

REQUESTED SCENES W/ LI |

— Just them standing next to each other while the others are telling them to dance and they just declined while having a red face.

— Chan suddenly asked Vaelyn does she really like him, she just choked.

OTHER SUGGESTED SCENES |

— when Jihoon and Nakyung was just fighting while Vaelyn was just watching from far away and was thinking of a ship name for them.

ANYTHING ELSE |

Note -

Hello~ Sorry if I had any spelling mistakes ;-;

I was struggling on writing 'his personality' and 'his background', so I'm sorry if it's bad ;-;

I saw the other's forms and almost literally all of them are better than mine-
RAW Paste Data
We use cookies for various purposes including analytics. By continuing to use Pastebin, you agree to our use of cookies as described in the
Cookies Policy
.