Sign Up
Login
API
FAQ
Tools
Archive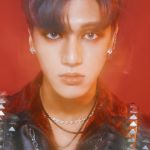 NARUZO KAGAMI
PhoenixABridges
Aug 18th, 2018
(
edited
)
59
Never
Not a member of Pastebin yet?
Sign Up
, it unlocks many cool features!
SWEET HONEY

USERNAME: @phoenixabridges

SLOT: GOJI

BACKUP SLOT: QUINN

FACE CLAIM: Stray Kids Chan

BACKUP FACE CLAIM: Stray Kids Jisung

ISLAND

FULL NAME: Bang Kagami

OTHER NAME(S): Naruzo Kagami

NICKNAME(S):

KAGA; preffered name

GAMI; shortened version of his name [last back]

ZO; called by close friends and family [first back]

AGE: 20

BIRTHDAY: June 16, 1998

GENDER: MALE

HEIGHT: 5'8

WEIGHT: 140lbs

STRANDED

PERSONALITY:

SHY; often never the one to initiate a conversation instead likes to listen and observes, however because of this he has social anxiety and doesnt do well in crowds or large groups of people.

SARCASTIC; due to his lack of socialiiziation and rough past he will often respond in witty comebacks and sarcastic phrases as a way to hide his feelings/thoughts.

SWEETHEART/GENTLEMAN; if you get past his awkwardness and actually get to know him then he's a real sweetheart who will try hard to make others smile/laugh because he doesnt wish to see them sad like he has lived

WISE; keeping his thoughts to himself and with observation he has a wide range of knowledge and acts wisely with whatever he does.

BACKGROUND: Kaga grew up in a poor household in a rather violent part of Japan. Due to the lack of money his family barely got by and unfortunatly his father died when he was 12 due to sickness. with only him and his mom he was forced into the world of street fighting and gangs wwhere he would fight for not only his survival but to gain cash to help keep his mother alive. He was able to do this for many years and developed skills to survive on almost nothing. Sadly for Kaga his mother suffered blood loss when a rival gang raided the small shack they lived in and she died from her wounds. Kaga was brought up by his own gang after having no place to go but being weak and not fully accepted he was often used as an guinee pig for many activities [including being sent to a certain island for god knows what.. ;)]

LIKES:

animals/small creatures

baked bread

rain/dancing in the rain

cooking [though with limited resources he doesnt know many recipes]

the color blue

picnics

deep conversations with the right person

plushies/stuffies [they give him a sense of security]

DISLIKES:

socialization

bananas and pineapples

very high heights [he once almost died when being pushed from a fourth story building]

insects [hes grown a hatred for them even though hes lived with them for years especially cockroaches]

pink and girly things

too salty food

corn [hes allergic]

HABITS:

running his fingers over his scars [from streetfighting left on his arms from weaponds used against him]

closing his eyes when he's frustrated

HOBBIES:

WANDERING; likes to wander around an area mindlessly often daydreaming of scenrios that may never happen but as he does this he will also analyze where he is and find possible escape routes in case of an emergency

EXPERIMENTING; if its something he cant do or hasnt done he will try to activity to gain some skills for the future [natural at surviving]

SINGING; has a soothing voice and will often him and sing to himself when he's super upset or super happy

COOKING; although he didnt have the resources Kaga did develope a liking for making food which he learned from his mother

TRIVIA:

-he as an orphan

-he's never had a true home

-his bangs cover his eyes

-he was called 'runt' by his gangmates because he never fit in

-he will often ration recources and only use them when necessary

-he hates being touched

-he can survive in extreme weather

-he has a birthmark in the shape of a heart on his left shoulderblade

-his body is a canvas of his past [touchy subject better not ask]

-he just wants to be loved

OASIS

L/I: MONST X Kihyun

BACKUP: NCT Jeno

RELATIONSHIP IN THE BEGINNING: distant, not much talking, queitly observing each other from afar

RELATIONSHIP IN THE MIDDLE: getting to know each other, Kaga opens up and they become friends

RELATIONSHIP IN THE END: encountering tough battles the two develope feelings for each other

END UP TOGETHER?: YES

RELATIONSHIP PROBLEM(S): Frustration from LI since Kaga doesnt open up easily, general fighting in the beggining since Kaga doesn't take care of his health and his eating habits are terrible, but all in all in the end I want them to be that one couple that everyone is rooting for.

ADORING

ALRIGHT IF OC IS KILLED?: Yes but i rather you not...if its absolutly necessry then make it painful so everyone reading feels they've lost a friend

PET: WOLF CUB Ishiko

WHEN PET WAS GOTTEN: When arriving at the island and scourging around finds the small cub scampering between bushes and with his love for animals he takes the baby just as the cub adopts him as well

FAREWELL

REQUESTS: make the relationship between Kaga and LI intense and maybe have a scene in which Kaga slowly strips his shirt to reveal the many scars on his body to the LI hence where their relationship strengthens

ANYTHING ELSE?: uhhhh.... i dont think sooo

PASSWORD: x = (-b ± √D)/2
RAW Paste Data
We use cookies for various purposes including analytics. By continuing to use Pastebin, you agree to our use of cookies as described in the
Cookies Policy
.
Not a member of Pastebin yet?
Sign Up
, it unlocks many cool features!