Sign Up
Login
API
FAQ
Tools
Archive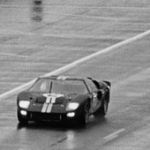 Daily Journal Framework 2017-01
systems_architect
Jan 23rd, 2017
1,654
Never
Not a member of Pastebin yet?
Sign Up
, it unlocks many cool features!
# DATE:

# DaySCOR: [e.g. DS30 for DaySCOR 3.0]

## What makes it that number?

## What would make it e.g. a 4 if a 3? A 5 if a 4?

# What is my prayer for the day?

# What excites me right now?

# What makes me sad right now?

# What am I feeling? List them out first then expand.

# What is my future vision today? Me? Job? Family? Church? Etc.

# TO-DO

-

# Schedule

- 1 p.m. Reflect: Overambitious schedule? What is done so far?

- 1-3:30 p.m.: Inertia builder: Do whatever you feel like as long as you

put it on your list. Fun things first is OK.

# How are my goals doing? What are they? Do I have any visions of future

self that I can work on or reflect on?

# What's concerning me? What is weighing heavily on my mind?

# Spirituality, Physicality, Mentality--how are they?

# Stress levels: Am I in the grip today, or normative? What are the

signs for my personality? How to get out?

# What would be a risk I could take today?

# What framework do I need most today? e.g. "How to stop stress eating"

# Other:
RAW Paste Data
We use cookies for various purposes including analytics. By continuing to use Pastebin, you agree to our use of cookies as described in the
Cookies Policy
.