Sign Up
Login
API
FAQ
Tools
Archive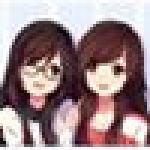 Untitled
LavenderTeapot
Jan 21st, 2018
68
Never
Not a member of Pastebin yet?
Sign Up
, it unlocks many cool features!
NAME: Nishi Avlie

NICKNAMES (optional):

- Cloud

- Pillow Stealer

AGE: 21 y.o

NATIONALITY: Korean

ETHNICITY: Japanese-Korean

BIRTHDATE: 8 February 1996

BIRTHPLACE: Osaka, Japan

HOMETOWN: Busan, South Korea

HEIGHT:168cm

WEIGHT:50cm

PERSONALITY

- Smart, she's a very smart person, she usually does her older brother's homework and that's why he always got an A .

- Bad at planning, she couldn't even choose if she wants to play soccer or basketball with her brother.

- Straightforward, if someone that she doesn't know asked her out, she would straightforwardly say no and walk away without turning around.

- Creepy, She usually stalks people and they never noticed her until they found a video of her on a tree stalking them.

- Hype, she couldn't stay still even when she's asleep, she would often fell off her bed and woke up under the bed.

BACKGROUND

- She was a very quiet and introverted girl when. She lived in Osaka with her parents and brother, she never go out and play with her friends, that's why she couldn't speak Japanese.

- She's also not that close to her parents, she's close with her brother, he thought her Korean, he also doesn't know Japanese.

- One day, her brother and her was walking back to their house from playing soccer, their parents wasn't in there, they just shrugged it and thought that they were just shopping, her brother and her was only 11 and 9 years old that time, but their parents never came back.

- After 5 years, her brother decided to work in a cafe, he did really good and got a lot of money.

- They moved together to Seoul with the money that he made, his job is now a dance teacher, she also made some friends.

LIKES

- Hoodies

- Listening to music

- Reading books

- Daydreaming

- Stealing People's pillows

DISLIKES

- Starting conversations

- Serious atmosphere

- People staring at her for no reason

- Dogs

SLOT:

- Whistle

LOVER/CRUSH (if your slot has one):

- Wonwoo

LOVER/CRUSH'S PERSONALITY (if your slot has one):

- Ignorant

- Bookworm

- Emo af

WHAT HAPPENS TO YOUR LOVER IF YOU DIE:

- He became really sensitive, if someone accidently spilled his coffee on him, he would lose his temper.

- He became more quiet, he will lock himself in his room and will just come out when he's hungry.

WHAT HAPPENS TO YOU IF YOUR LOVER DIES:

- She will be quiet and introverted like when she was little, she would sit on the corner of her room and cry.

- She became really secretive and sensitive, she would wear hoodies all the time to cover her face, Everytime someone touches her she would slap their hand without saying a word.

USERNAME:

- @DreamyTeapot

f a c e c l a i m:

- Lovelyz - Sujeong (168cm)

b a c k u p:

- Oh My Girl - Jiho (165cm)

IF YOU WANT TO ADD SOMETHING MORE, PUT IT HERE.

-

MESSAGE TO ME:

- HELLO THEREEEE~ (idk what to say lol)
RAW Paste Data
We use cookies for various purposes including analytics. By continuing to use Pastebin, you agree to our use of cookies as described in the
Cookies Policy
.
Not a member of Pastebin yet?
Sign Up
, it unlocks many cool features!