Sign Up
Login
API
FAQ
Tools
Archive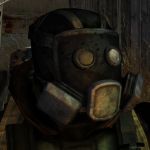 Dark Souls Ladders
TKGP
May 23rd, 2018
77
Never
Not a member of Pastebin yet?
Sign Up
, it unlocks many cool features!
Anor Londo

- Rafters x2

Blighttown

- To Depths x2

- To lower area across ravine near Depths

- Below Iaito

- In area between bonfire bridge, fire dog bridge, and ravine x3

- Between fire dog bridge and cave x4

- Behind squid

- In sewer section through cave

- After cave, to swamp x6

- In Firekeeper Soul room

- Below waterwheel

- Above waterwheel, across large roots x2

- Above waterwheel, to Valley of Drakes x7

The Catacombs

- Before first bonfire

- Before Darkmoon Seance Ring x2

- Before TWOP

- Before Patches

- After Titanite Demon x2

- After Pinwheel x2

Darkroot Garden

- To Hydra x2

Depths

- Shortcut after bonfire

The Duke's Archives

- Prison to gramophone

- Prison exit

- Ladder skip ladder

- To courtyard

Great Hollow

- Before bonfire

- Up from upper floor x2

- Between upper and lower floors

New Londo

- Shortcut

- Ghost house

Northern Undead Asylum

- Before first bonfire

- After Stray Demon

Oolacile

- Gough's tower

- Kalameet

- To scaffolding with Dark Fog

Painted World

- To sewers from well

- To sewers from building

- From rat basement

- To rafters with egg

Sen's Fortress

- Tar pit escape

- To gate giant

- Pit where boulders stack up

- Before Ricard

Tomb of the Giants

- Leading to upper exit x3

- Before Large Divine Ember x2

- Behind illusory wall

- At first bonfire

- Before Ash Lake overlook

Undead Burg

- From Rubbish to top of aqueduct

- To roof with throwing knives

- Shortcut at bonfire

- To platform with firebomb squad

- In Taurus Demon's arena

Undead Parish

- Sewer rat room

- After Basement Key door

- Before Gargoyles x2

- After Gargoyles x2

Valley of Drakes

- To RTSR
RAW Paste Data
We use cookies for various purposes including analytics. By continuing to use Pastebin, you agree to our use of cookies as described in the
Cookies Policy
.