Sign Up
Login
API
FAQ
Tools
Archive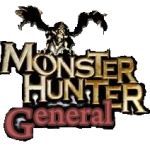 MHW PC/Newbie FAQ
MonsterHunterGeneral
Oct 10th, 2018
10,503
Never
Not a member of Pastebin yet?
Sign Up
, it unlocks many cool features!
>CAN I RUN IT?

Yes, if you have a real videocard of any sort you can run it at least at 30 FPS.

>CAN I RUN IT AT MAX SETTINGS?

Most assuredly not, the highest settings are not well optimized and take far too much hardware.

>SO WHAT DO?

If you have a decent computer you play it at mid/high settings with 60 FPS or highest settings with 30 FPS. If you have a toaster you play on low at 30 FPS.

>WHAT WEAPON SHOULD I USE? WHAT'S THE BEST WEAPON? WHAT WEAPON WON'T GET ME LAUGHED AT?

All weapons are worth playing. Take the time to try them all out and decide for yourself what you want to play.

>CONTENT PARITY?

The PC version released with all of the balance updates that consoles have received, but none of the content updates. Those will be added later on at an accelerated pace.

>CAN I CHANGE MY HUNTER'S APPEARANCE AFTER STARTING THE GAME?

Hair styles, makeup/tattoos and underclothing can be changed whenever you want via the item box in your room. Everything else (gender, facial structure, skin color, voice, and expressions) will require a paid voucher.

There is currently no way to change your name or anything about your Palico.

>HELPFUL TIPS

Save yourself the trouble now and capture every monster at least once. You'll thank yourself later.

Radial menu/item shortcuts are saved with item loadouts. Save your loadouts if you want to keep any changes you've made.

My weapon > your weapon.

Dodging while running away from a monster will let you perform a dive with massive i-frames.

>USEFUL LINKS

https://mhworld.kiranico.com/ - Has in-depth info about hitzones, drop rates, and more. Check here before posting questions in the thread.

https://honeyhunterworld.com/mhwb/ - Armor set builder and damage checker. Put in your decorations and desired skills to receive armor combinations.

https://pastebin.com/FLUWTZdX - Additional info and links relating to every Monster Hunter game.

https://pastebin.com/7KZ70UAL - Recommended mods for PC.
RAW Paste Data
We use cookies for various purposes including analytics. By continuing to use Pastebin, you agree to our use of cookies as described in the
Cookies Policy
.