Sign Up
Login
API
FAQ
Tools
Archive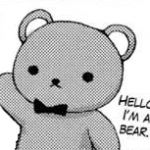 Matthias Jaegerschenck
Ursali
Aug 24th, 2017
(
edited
)
132
Never
Not a member of Pastebin yet?
Sign Up
, it unlocks many cool features!
Name: Matthias Jaegerschenck

Age: 24

Mug: https://www.dropbox.com/s/7xmm1pq3lwo13ex/Matthias%20Jaegerschenck.png?raw=1

Class: Mage -> Mage Knight

Character Skill: Stillness

Affinity: Nether

Personal Fault: Professional Respect: Matthias has -15 HIT against Mage and promotes.

Personal Skill 1: All Battle Is A Dance: If Matthias has >50% HP, +15 EVA.

Personal Skill 2: Box The Gnat: When Matthias is in combat at Range 1, +15 Hit

\\\\Personal Skill 3: TBD

Preferred Stats: SKL, MAG

Weapon Profs: Thunder (C), Anima (D)

Level: 2

Total Level: 7

Base Stats:

HP : 17 (40%)

STR: 0 (20%)

MAG: 5 (60%)(+1)

SKL: 4 (60%)(+1)

CON: 4

AID: 3

LCK: 2 (65%)

DEF: 0 (10%)

RES: 3 (10%)

SPD: 4 (70%)(+2)

MOV: 4

Trainee lvl2: HP, MAG, SKL, LCK, DEF, RES, SPD

Trainee lvl3: MAG, SKL, SPD

Trainee lvl4: HP, MAG, SKL, SPD

Trainee lvl5: STR, MAG, SKL, RES

Promotion to Mage: 1HP, +2STR, +2MAG, +2SKL, +2RES, +1SPD, +1CON/AID

Mage lvl2: SKL, LCK, DEF, SPD

Current Stats:

HP: 20

STR: 3

MAG: 12

SKL: 12

LCK: 4

CON: 5

AID: 4

DEF: 2

RES: 7

SPD: 11

MOV: 4

INVENTORY: Type ( ) | Rng | Wt | Mt | Hit | Crit | QL

Fire Fire (E) | 1-2 | 6 | 4 | 85 | 0 | 40/40

Vulnerary 3/3

Battle Stats (Fire):

At: 16

Rng: 1-2

Hit: 111

As: 11

Eva: 26

Crt: 6

Dg: 3

Bio: The third son of the respected (though not noble) Jaegerschenck family, Matthias was discovered to be magically gifted from a young age, and when he turned eight he was sent across the border to Ilim to study at one of their magical colleges. He did his best to keep in contact with his family through letters, but hiding his national heritage meant he rarely got to send or receive them, making him an almost total stranger to his siblings as they all grew up apart.

He excelled in his classes for several years, finding a particular kinship with the elemental anima magics, until he reached the age of recruitment. He was itching to return home and join the army, as all good Astrasians did, but he ended up getting held up for several years to finish his courses (one of which was Performance magic. He isn't any good at it but he turned out to be an excellent dancer regardless). He's looking forward to seeing his family again.
RAW Paste Data
We use cookies for various purposes including analytics. By continuing to use Pastebin, you agree to our use of cookies as described in the
Cookies Policy
.
Not a member of Pastebin yet?
Sign Up
, it unlocks many cool features!