Sign Up
Login
API
FAQ
Tools
Archive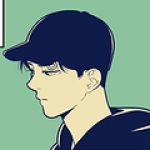 05/01/2017 - KTOS
sunhwapark
Jan 5th, 2017
(
edited
)
1,489
Never
Not a member of Pastebin yet?
Sign Up
, it unlocks many cool features!
05/01/2017 - KTOS Live Maintenance

▣ Updates:

【Events】

Growing Sprouts - This event will end, any unused seeds will be removed by the (05/01/2017) Maintenance.

【TP Items】

Emoticon Plus Package: Popolion - 39 TP

* ( Contains 23 new chat emoticons that your character can use in chat)

▣ Bug Fixes

Pardoner & Pyromancer:

- Decatose/Fireball - Fixed the issue where players could earn silver from fireballs after striking them with Decatose.

Source Post: http://tos.nexon.com/community/tosnotice/view.aspx?n4ArticleSN=593

Translation by Gwenyth @ToS Forums
RAW Paste Data
We use cookies for various purposes including analytics. By continuing to use Pastebin, you agree to our use of cookies as described in the
Cookies Policy
.