Sign Up
Login
API
FAQ
Tools
Archive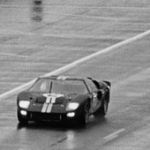 The Oh F*** List Template
systems_architect
Jun 7th, 2019
272
Never
Not a member of Pastebin yet?
Sign Up
, it unlocks many cool features!
# The Oh F*** List

Never, EVER look at this list if you want to keep feeling tension and

stress in your life. See [0] below for more info.

When you think of these items, they will make you go: OH F***.

## Oh F*** List Items

- Example list item 1

- Thoughts / proposed ideas for making some kind of progress

- Example stressful list item 2

- Item 3, F*** me this one's hard and I remember it at the worst times

## Possible Ways to Work Around or Make Progress

- Propose a next step

- Immediately calendar the next step

- Talk to a friend or someone else about what to do about them

- Not even to ask for a solution, even just to get your own thoughts out

- Apply the Productivity Triangle [1]

## Log

- 2019-06-07: Started the list. I calendared an update on Item 3 by next Monday.

## Footnotes

0. Source: Marc Carson, https://www.friendlyskies.net/intj/the-oh-f-list-a-strategic-method-for-minimizing-verbal-self-abuse

1. https://www.friendlyskies.net/intj/the-productivity-triangle
RAW Paste Data
We use cookies for various purposes including analytics. By continuing to use Pastebin, you agree to our use of cookies as described in the
Cookies Policy
.