Sign Up
Login
API
FAQ
Tools
Archive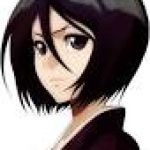 FBI Cyber Backgrounds Chart
lonelyladbgc
Feb 22nd, 2019
156
Never
Not a member of Pastebin yet?
Sign Up
, it unlocks many cool features!
TIER 1 CERTIFICATIONS

C)IHE Mile 2 Certified Incident Handling Engineer C)NFE Mile 2 Certified Network Forensics Examiner C)NPTE Mile2 Certified Penetration Testing Engineer C)PTC Mile2 Certified Penetration Testing Consultant C)SWAE Mile2 Certified Secure Web Applications Engineer C)VA Mile2 Certified Vulnerability Assessor C)WSE Mile2 Certified Wireless Security Engineer CCDE Cisco Certified Design Expert CCE ISFCE Certified Computer Examiner CEH ECCouncil Certified Ethical Hacker CEPT Certified Expert Penetration Tester CFCE IACIS Certified Forensic Computer Examiner CHFI EC Council Computer Hacking Forensic Investigator CISSP (ISC)2 Certified Information Systems Security Professional CNDA EC Council Certified network Defense Architect CPT IACRB Certified Penetration Tester CREA IACRB Certified Reverse Engineering Analyst CSSA IACRB Certified SCADA Security Architect CWAPT IACRB Certified Web Application Penetration Tester GAWN GIAC Assessing and Auditing Wireless Networks GCFA GIAC Certified Forensic Analyst GCFE GIAC Certified Forensic Examiner GCIA GIAC Certified Intrusion Analyst GCIH GIAC Certified Incident Handler GCUX GIAC Certified UNIX Security Administrator GICSP GIAC Global Industrial Cyber Security Professional GMOB GIAC Mobile Device Security Analyst GPEN GIAC Certified Penetration Tester GPPA GIAC Certified Perimeter Protection Analyst GREM GIAC Reverse Engineering Malware GSE GIAC Security Engineer GWAPT GIAC Web Application Penetration Tester GXPN GIAC Exploit Research and Advanced Penetration Tester MCSD Microsoft Certified Solutions Developer MCSE Microsoft Certified Solutions Expert SNFA GIAC Network Forensic Analyst SSCP (ISC)2 Systems Security Certified Practitioner

TIER 2 CERTIFICATIONS

ACE AccessData Certified Examiner C)DFE Mile2 Certified Digital Forensics Examiner CASS Certified Application Security Specialist CCCI HTCN Certified Computer Crime Investigator CCDA CISCO Certified Design Associate CCDP Cisco Certified Design Professional CCFE IACRB Certified Computer Forensics Examiner CCFP (ISC)2 Certified Cyber Forensics Professional CCIE Cisco Certified Internetwork Expert CCNA Cisco Certified Network Associate CCNP Cisco Certified Network Professional CCWS IACRB Certified Windows Security Specialist CISA ISACA Certified Information Systems Auditor CWNE Certified Wireless Network Engineer CWNP Certified Wireless Network Professional EnCE Encase Certified Examiner GCED GIAC Certified Enterprise Defender GCWN GIAC Certified Windows Security Administrator GSEC GIAC Security Essentials LPIC 2 Linux Professional Institute Advanced Level LPT EC Council Licensed Penetration Tester MCSA Microsoft Certified Solutions Associate Net+ CompTIA Network+ Sec+ = CompTIA Security+ Server+ CompTIA Server+ SSCP (ISC)2 Systems Security Certified Professional

TIER 3 CERTIFICATIONS

A+ CompTIA A+ ACSP Apple Certified Support Professional ACTC Apple Certified Technical Coordinator C)ISSO Mile2 Certified Information Systems Security Officer C)SLE Mile2 Certified Secure Linux Engineer C)SS Mile2 Certified Security Sentinel CCENT Cisco Certified Entry Networking Technician CCT Cisco Certified Technician GISF GIAC Information Security Fundamentals IAM INFOSEC Assessment Methodology IEM INFOSEC Evaluation Methodology Linux+ CompTIA Linux+ LPIC1 Linux Professional Institute Certification Junior Level TICSA TrueSecure ICAS Certified Security VMware Vmware Certified Professional (vSphere)
RAW Paste Data
We use cookies for various purposes including analytics. By continuing to use Pastebin, you agree to our use of cookies as described in the
Cookies Policy
.