Sign Up
Login
API
FAQ
Tools
Archive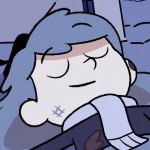 One-Lin3r Framework commands
TVT618
Jul 16th, 2019
580
Never
Not a member of Pastebin yet?
Sign Up
, it unlocks many cool features!
Command Description

-------- -------------

help/? Show this help menu.

list/show List all one-liners in the database.

search [Keywords..] Search database for a specific liner by its name, author name or description.

use <liner> Use an available one-liner.

copy <liner> Use an available one-liner and copy it to clipboard automatically.

info <liner> Get information about an available liner.

set <variable> <value> Sets a context-specific variable to a value to use while using one-liners.

variables Prints all previously specified variables.

banner Display banner.

reload/refresh Reload the liners database.

check Prints the core version and checks if you are up-to-date.

history Display command-line most important history from the beginning.

makerc Save command-line history to a file.

resource <file> Run the commands stored in a file

os <command> Execute a system command without closing the framework

exit/quit Exit the framework
RAW Paste Data
We use cookies for various purposes including analytics. By continuing to use Pastebin, you agree to our use of cookies as described in the
Cookies Policy
.