Sign Up
Login
API
FAQ
Tools
Archive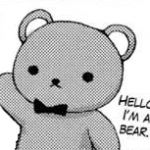 Selkie Namara
Ursali
Jan 14th, 2018
(
edited
)
59
Never
Not a member of Pastebin yet?
Sign Up
, it unlocks many cool features!
Name: Selkie Namara

Class: Monk

Character Specific Skill: Blossom

Affinity: Warped

Personal Fault: Head in the clouds -15 evade against Pegasus Knights and their promotions

Personal Skill: Efficiency!: When target cannot counter attack, +2 DMG.

Personal Skill: Personal Skill: Vitality: When at or above 50% HP, +10 crit.

////Personal Skill:

Preferred stats: RES, SKL, SPD (Third pref due to blossom)

Weapon profs: Holy (C), Light (D)

Level: 2

Total Level: 7

Progression spent: 330%/330%

Base Stats:

HP: 17 (55%)

STR: 0 (10%)

MAG: 5 (60%)

SKL: 4 (55%)

CON: 4

AID: 3

LCK: 2 (50%)(+2)

DEF: 0 (15%)(+1)

RES: 3 (30%)

SPD: 4 (60%)(+1)

MOV: 4

Trainee lvl2: HP, MAG, SKL, LCK

Trainee lvl3: HP, LCK, PREF SKL

Trainee lvl4: HP, LCK, PREF SKL

Trainee lvl5: HP, MAG, RES, SPD

Promotion to Nun: +2HP, +2STR, +1MAG, +2SKL, +1LCK, +2RES, +1CON/AID

Nun lvl2: HP, STR, SKL, RES, SPD

Current Stats:

HP: 24

STR: 3

MAG: 8

SKL: 10

CON: 4

AID: 3

LCK: 8

DEF: 1

RES: 7

SPD: 7

MOV: 5

INVENTORY: Type ( ) | Rng | Wt | Mt | Hit | Crit | QL

Lightning Holy (E) | 1-2 | 6 | 4 | 85 | 5 | 40/40

Starshot Holy (D) | 1-2 | 10 | 7 | 70 | 9 | 30/30

Battle Stats (Lightning):

AT: 12

RNG: 1-2

Hit: 104

AS: 7

Eva: 22

Crt: 10

DG: 8

Battle Stats (Starshot):

AT: 15

RNG: 1-2

Hit: 99

AS: 3

Eva: 14

Crt: 14

DG: 8

Bio:

Selkie is a young Astrasian woman who hopes to rise in the ranks and earn her family prestige and funds. Coming from a small village in the countryside of Astrasia, Selkie's childhood was largely uneventful. Her father was a merchant, and as with many in the class a failed soldier, a fact which he was bitter over - it wasn't his fault that he had a lame leg. His work as a smith of finer weapons than the standard fair did mean that his family got by, well enough. Her mother just helped in the shop, largely.

Once, in a drunken daze, Selkie's father sent her and her sister for testing in military matters - they liked to train the Emperor's best young, after all. Sara, Selkie's sister, failed as expected, as she had no real training in anything. Selkie on the other hand… she had an unexpected aptitude for light magic - and joined for training immediately.

The aptitude persisted, and after about four years she's become a regular battle-mage of the army. Most of her pay goes back home if it's not part of what's used for requisitions.

Selkie's never really been a normal girl, anyway, even before the aptitude was discovered. Under a sunny disposition is something of a cold and calculating mind, and beyond that perhaps one a bit too accepting of the orders she's given by her bosses. But hey - if you find a job you enjoy you'll never work a day in your life, as the saying goes.
RAW Paste Data
We use cookies for various purposes including analytics. By continuing to use Pastebin, you agree to our use of cookies as described in the
Cookies Policy
.